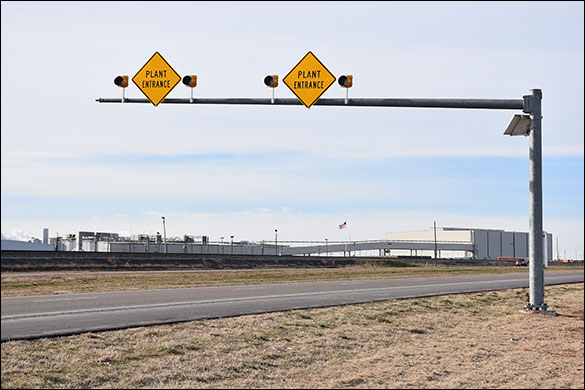 Flashing lights and rumble strips have been installed on Highway 60 with the intent to make the entrance to the Friona Cargill Plant more safe. The company is looking to obtain funding for an overpass to be located west of its facility.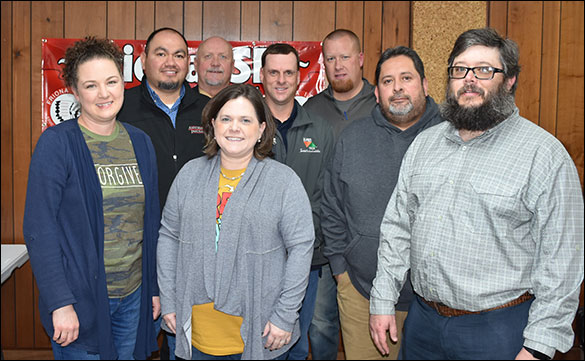 FISD Board of Trustees; (l-r) Jeri Lynn White, Andy Montana, Superintendant Jimmy Burns, Jamie Lewellen, Jason Rector (Secretery), Wade Schueler, Antonio Rocha (President), Darrin Gilley

The Friona Independent School District teachers, staff, and students salute the district's Board of Trustees for their loyal service to the district and the community.


Town Talk
Joyce Wells called last week and relayed this story. A couple of weeks ago she returned home around 4 p.m and discovered that someone had left a gift basket on her front porch. The surprise offering contained inspirational books, soup mixes, and assorted candies. There was also a note attached that read To Joyce – Happy New Year! Joyce said that she was thrilled to receive the gift basket and wanted to thank everyone who was involved and wish them a Happy New Year! (more...)
The annual Primary School Book Fair will be January 27-31 and will be open from 7:45-4:00 pm. There will be a wide variety of books for all age groups.
Bring the entire family, grandparents, and friends on the family nights, Tuesday, January 28 from 5:00-7:00 pm and Wednesday, January 29 4:00-6:00 pm. Tuesday, January 28 will be Bingo night, so come and enjoy the fun! (more...)
The Community Heritage Society of Friona will hold its Annual Depot Meeting on Tuesday, January 28th at Noon at the Depot in the city park. Lunch will be provided and the activities of the Community Heritage Society for the year will be discussed. If you are interested in learning more about the Depot and the work the Heritage Society does, please feel free to join them at the meeting. Heritage Society members are invited to bring their spouse and/or a guest. There will be plenty of stew for everyone.

Chieftain Choices is February 7th

Chieftain Choices 2020 will be held on Friday, February 7 from 8:00 am - 12:00 pm at Friona High School. This event includes a college fair, a career fair, a health fair, a speaker, as well as an opportunity for our 8th graders to come over and see what Friona High school has to offer. Each 8th grader has to choose a potential career pathway before they enter high school. This event helps those students know what Friona High School can do to help them plan for their future. 8th grade students will be exposed to all of our elective choices and given an overview of our programs of study. (more...)