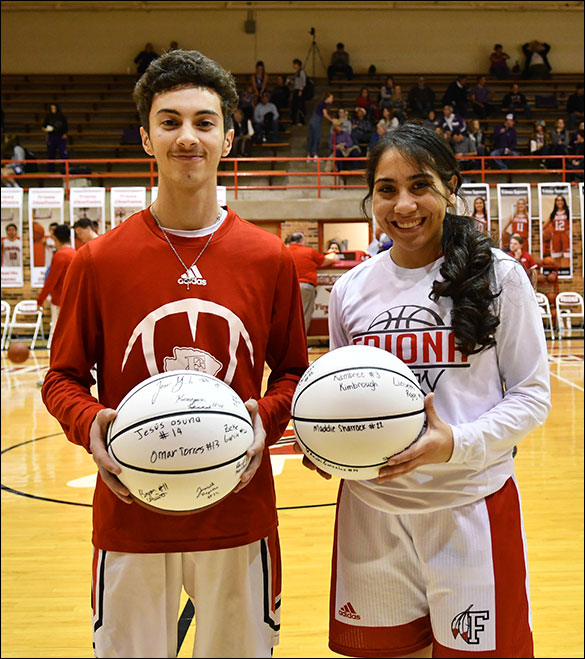 Zeke Garcia and Andrea Chavez were named Basketball King & Queen at the 2020 Mid-Winter Senior Recognition Night ceremony last Friday night. Complete coverage of this event and the Chieftain Choices Event will be in the next edition of the Friona Star.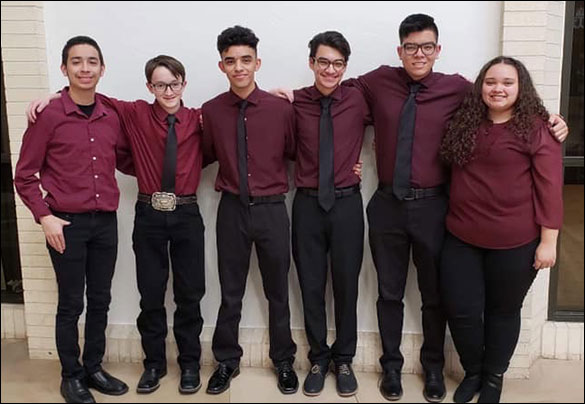 Brass sextet: (l-r) Nathan Flores, Carter Gilley, Eric Gonzalez, Sloan Dominguez, Alan Lechuga, Angelica Molina.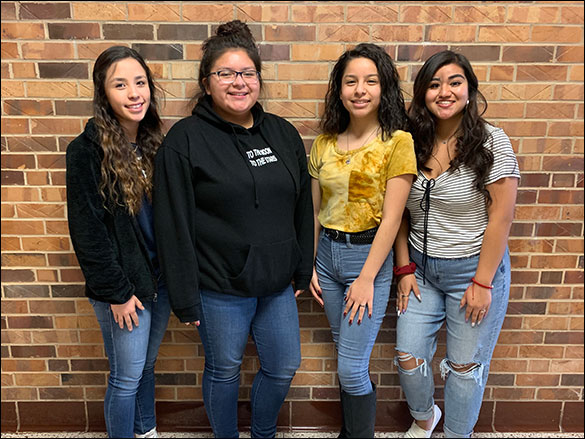 Flute and saxophone soloists: (l-r) Audry Trevino, Jackie Reyes, Lluvia Reyes, Nancy Rocha.
Town Talk
Future Chiefs!!! All 8th grade students are invited to meet and plan for high school. The event will start at 5:30 p.m. on Thursday, February 13th at the FHS cafeteria. (more...)
New home construction on the horizon

Recent action by the Friona Economic Development Corporation and the City of Friona to award a residential development project along with economic incentives to Sea Scrolls, LLC has paved the way for a return of new home construction in Friona. (more...)
Early Voting begins February 18th
Early voting is from February 18th - 28th. The League of Women Voters reminds registered voters that voting early is easy. The hours are convenient. There are fewer lines and voters may vote at any early voting polling location in their county.
This Election is important! Texans will be voting on candidates that will make decisions that impact their everyday lives. (more...)
Band Students Going to State in Solo & Ensemble!
Superior (1's and advancing to state)
Flute solos: Audri Trevino, Lluvia Reyes,
Jackie Reyes
Alto saxophone solo: Nancy Rocha
Trumpet solo: Nathan Flores
Euphonium solo: Angelica Molina
Brass sextet: Nathan Flores, Carter Gilley, Alan Lechuga, Eric Gonzalez, Sloan Dominguez, Angelica Molina

Excellent (2's)
Flute solo: Katricia Delacruz
Flute trio: Lluvia Reyes, Jackie Reyes, Lizbeth Rojas
Clarinet quartet: Gaby Ortiz, Dani Rodriguez, Roseangela Gomez, Lizett Garcia
Percussion solos: Adaline White, Nayeli Soto
Good (3's)
Percussion solo: Nicole Guerra