Obituaries
Delia Jackson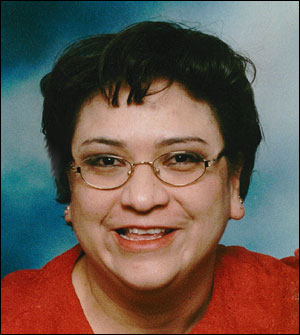 Delia Jackson, 41, of Friona, died November 9, 2013 in Amarillo. Prayer service was held Wednesday, November 13, 2013 from 6:00 to 8:00 p.m. at Templo Bautista in Friona. Funeral service is 10:30 a.m. Thursday November 14, 2013 at First Baptist Church in Friona with Pastor Robert Kerby of Victory Family Worship Center of Friona and Pastor Rafael Marin, pastor of Iglesia Bautista officiating. Burial followed in Friona Cemetery. Arrangements by Blackwell-Mullins Funeral Home of Friona, Texas.
Delia was born December 30, 1971 in Friona, Texas to Juan Samarron, Sr. and Margarita Salinas Samarron. She married Billy Jackson September 27, 1996. She was employed as a Certified Nurse's Aide at Parmer Medical Center. She loved her family and to take care of people, as well as loved to hug them. She was a member of Victory Family Worship Center of Friona.
She was preceded in death by her parents and a brother, Juan Samarron, Jr.
Survivors are her husband Billy Jackson of Friona; one daughter, Megan Jackson of Friona; two brothers, Jose Samarron and wife Marie, and Richard Samarron and wife Vickie, all of Friona; two sisters, Elvira Arellano and husband Manuel, and Marie Jass, all of Friona; and numerous nieces and nephews.
To sign the register book online go to blackwellmullins.com.
Carol Ann Cole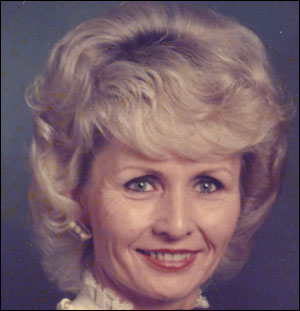 Carol Ann Cole passed away November 4, 2013 in Tucson, Arizona. She was born December 13, 1945 in Tucson. Carol was born and raised in Arizona but spent almost 30 years in Texas, most in Friona, and considered it her home. During her time in Friona she was employed by Prairie Acres and Monty's Flowers.
All who knew her were well familiar with her outstanding work ethic, smiling face, friendly demeanor, and willingness to lend an ear to a friend over a cup of coffee or a game of Skip-Bo. She always put others, especially her children, ahead of herself.
Survivors include a son, Denny Cole; a grandson Brandon Cole; daughter Shawn Smith and husband Anthony Smith; granddaughter Keely Smith and grandson Cole Smith; and many nieces and nephews.
A private memorial service will be held for family. Donations can be made to the American Heart Association at heart.org, go to giving then search fundraising page and enter Carol Ann Cole.
Billy Harbison
Billy Harbison, 85, of Bovina went to be with the Lord on October 23, 2013 at Castro County Nursing and Rehab in Dimmitt, Texas following a brief illness.
Billy was firstborn of twins to Walter Wade Harbison and Audrey Agnes (Carnes) Harbison on September 1, 1928 in Wills Point, Texas. He married Katherine Joyce Burkett in Edcouch, Texas on October 9, 1953. Billy worked on the family farm until he entered the US Army. He was stationed in Anchorage, Alaska and loved to share stories of his time there.
After his service to his country, Billy continued working on the family farm in South Texas and began a career working as a foreman in the cotton ginning business in Bovina and South Texas. He retired from Lawlis Gin in 1990.
Billy and Katherine lived in Edcouch and Weslaco, Texas before making Bovina their permanent residence. Upon retirement Billy and brother Bobby had adjoining lots at the Arroya Estates in South Texas where he loved to spend time fishing and boating. Billy always looked forward to planting a garden with Brenda and Randy and enjoyed tending to the garden and reaping the harvest.
Billy never tired of telling stories about he and his twin brother Bobby and how they grew up as kids and what pranksters they were. Billy would always joke of getting the best of Bobby.
Billy is survived by three daughters, Brenda Kirkpatrick and Randy, and Lou Ann Walling and Haden, all of Bovina, and Joyce Kube and David of Texico, New Mexico; his twin brother Bobby Harbison and Janie of Montgomery, Texas; eight grandchildren; one great grandson; a nephew and two nieces.
Billy was a wonderful father, brother, granddaddy, great granddaddy, and uncle to his family and will be greatly missed. He was preceded in death by his parents, his wife and the love of his life Katherine, and a grandson Spencer Kube.
A private graveside service will be held at a later date. Memorial contributions may be made to the Mt. Olivet Cemetery Association, in care of Security State Bank, P.O. Drawer J, Farwell, Texas, in loving memory of Billy Harbison.