Obituaries
Cleatus Rhodes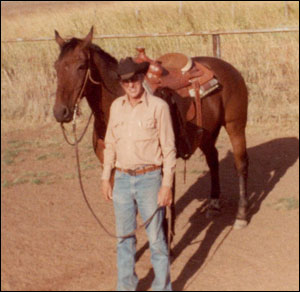 Cleatus Rhodes was born April 4, 1943 in Carniege, Oklahoma to Maybian Lucy and Othel Conner Rhodes. He passed away December 15, 2013 at his home in Sayre, Oklahoma at the age of 70 years, 8 months and 11 days.
As a young boy, Cleatus moved around with his family while his father was in construction. After leaving school, Cleatus began working at the Friona Feed Yard and the Paco Feed Yard. He was married to Karron (Knight) Rhodes at Friona, Texas on September 1, 1963. After their marriage, they made their home in Friona until the family moved to Post, Texas where Cleatus began making his living ranching and eventually becoming a ranch foreman with Clyde Stipes' Hereford Ranch in McAlester, Oklahoma. In 1979, they moved to Sayre where he was also a ranch foreman for Turner Brothers Ranch. In 1998, Cleatus changed careers and began working for the Department of Corrections as a corrections officer until his retirement in 2007. He was a member of the Sayre First Baptist Church and also enjoyed golfing, woodworking, building birdhouses and fishing.
He was preceded in death by his parents and son, Kyle Rhodes.
Mr. Rhodes is survived by his wife, Karron, of the home; son, Kobie Rhodes and wife, Ramona, Cheyenne, OK; three grandchildren, Lynci Aikins and husband, Donnie, Cheyenne, OK, Justin Rhodes and wife, Lacy, Cheyenne, OK and Lacey Rhodes, Cheyenne, OK; four great grandchildren, Victoria, Natilee, Nathan and Adrianna.
He is also survived by brothers and sisters, Betty Smith, Amarillo, TX, Gaylon Rhodes and wife, Shelby, Bovina, Margaret Coker, Cleburne, TX, Wayne Rhodes and wife, Judy, Friona, TX, Howard Rhodes and wife, Belinda, Surprise, AZ, Darla Shelton and husband, Jerry, Greeley, CO and Barbara Grimsley and husband, Jimmy, Friona; mother-in-law, Florene Vaughn, Elk City, OK; aunt, Margaret Parsons, Friona and a host of other relatives and friends.
Services were held Tuesday, December 17, 2013 at 2 pm at Sayre First Baptist Church officiated by Rusty McMullen and David Worsham. Condolences can be made online at www.whineryfs.com
Alex Wilkerson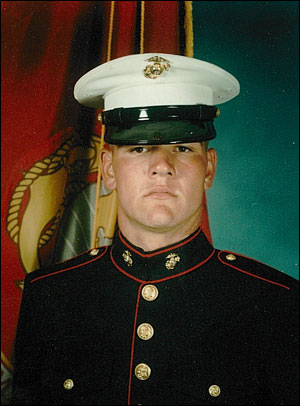 Alex Wilkerson, 28 of Muleshoe, formerly of Friona, died December 12, 2013. Graveside Services have been scheduled for 2:00 P.M. Friday December 20, 2013 at the Friona Cemetery with Ron Smiley of Friona, officiating. Arrangements by Blackwell-Mullins Funeral Home of Friona.
Alex was born May 27, 1985 in Hereford, Texas to David and Dena Jennings Wilkerson. He was a veteran of the United States Marines, a truck driver, diesel mechanic and loved his dogs.
He is preceded in death by his dad.
Survivors include his mother of Amarillo, one daughter Paizlee Ward of Amarillo, one sister Lee Brown of Lubbock, fiancée Joanna Powell and son Jaydyn Rider of Muleshoe, nieces, aunts and uncles.
You may sign the online register book at www.blackwellmullins.com
Ray Carr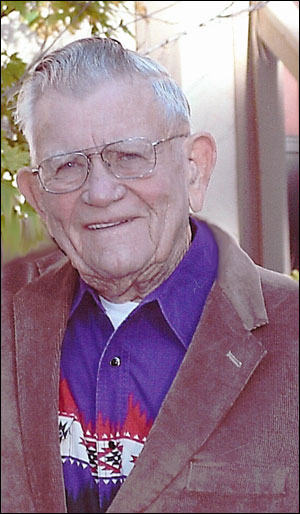 Ray Carr, 82 of Bovina, died December 15, 2013 in Lubbock. Memorial services have been scheduled for 11:00 A.M. Saturday, December 28, 2013 at the Oklahoma Lane United Methodist Church of the Oklahoma Lane Community with Rev. Ken Peterson, pastor, officiating. Arrangements by Blackwell-Mullins Funeral Home of Friona.
Mr. Carr was born November 5, 1931 in Hereford to Merrin Clayborn and Xenia A. Mann Carr. He was a truck driver in the oil fields for many years, loved to garden, hunt and fish.
He is preceded in death by his parents and one sister.
Survivors include: his wife Mary of Bovina, four sons-Robert Carr and wife Myra of Hobbs, Gary Carr and wife Melba of Hobbs, David Carr and wife Teresa of Searcy, Arkansas, Homer Carr and wife Anita of Hobbs, one daughter Linda Allen and husband Dennis of Jal, N.M., one step-son Charles Dow and wife Joy of Plainview, and two step-daughters Cheryl Johnson of Slaton and Tammy Garrison of Amarillo.
Mr. Carr is also survived by two sisters Jean Ritter and husband Elton of Broken Arrow, Oklahoma and LaTrell Fallis and husband Don of Cumby, Texas, seventeen grandchildren and numerous great-grandchildren.
In lieu of flowers, memorials may be made to the Oklahoma Lane United Methodist Church, Hwy 1731 Oklahoma Lane, Farwell, Texas 79325 or a favorite charity.
You may sign the online register book at www.blackwellmullins.com