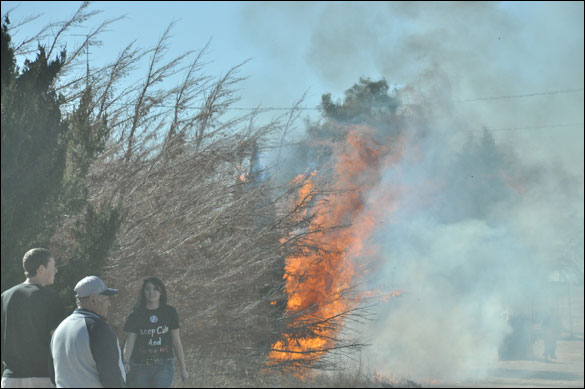 ron carr photo
It was a hot time at the baseball field Saturday. After the game with Dimmitt ended, this fire along the fence line was started by a couple of youngsters and rapidly spread to the dry timber, threatening a few vehicles parked nearby. Friona firemen were called and made short work of the blaze.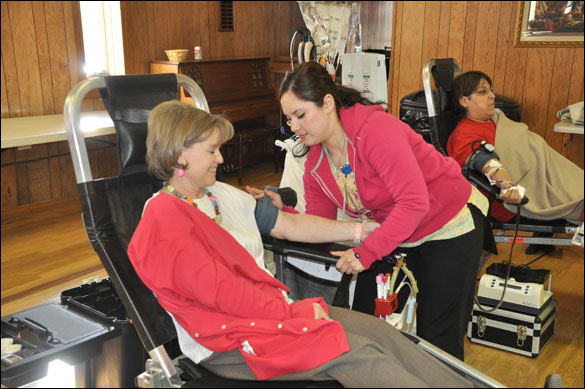 ron carr photo
Vickie Field, left, and Lupe Taylor were two of the many donors at the Coffee Memorial Blood Center's blood drive on Thursday February 14. The Coffee Memorial technician is Micaela Lopez. There were 62 donations and all donors received a t-shirt and refreshments. Thanks to our Friona folks for giving the gift of life.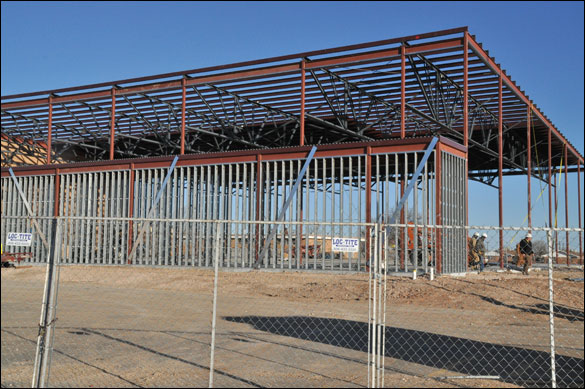 ron carr photo
Framing and construction is proceeding on the FHS activity center building. Workers are also remodeling classrooms two at a time in the high school. We will be following and recording the construction in photos until the project is completed.
by Ron Carr
The good folks of Friona donated 62 units of blood at the February 14 blood drive. The 62 donations from a town the size of Friona is above average according to Coffee Blood Center officials. Friona is consistently above 60 donations. Thanks to everyone who continue to give the gift of life. Bessie Holt made cookies, Mary Ford and Glenna Holt helped with registration, donors got t-shirts, Hunan II provided lunch for the Coffee Blood Center employees, and Renee Jameson won the drawing for lunch for two at Headquarters Restaurant. Thanks again to all. (more...)
Friona Chamber of Commerce Business of the Month
The Friona Inn was built in 1980 and has been owned by the Patel family since 1997. They have upgraded the property over the years with flat screen TVs, Wi-Fi Internet, and queen and king size beds to keep up with hotel/motel trends and technology. Owners Jay & Julie Patel have three children, Sajal 17, Trushar 13, and Rhea 9. (more...)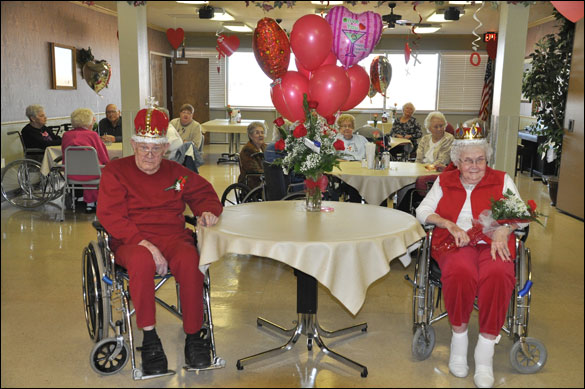 ron carr photo
The 2013 Valentine's Day King and Queen at Prairie Acres are Leroy Widner and Dixie White. They were crowned during the Prairie Acres Valentine's Day party.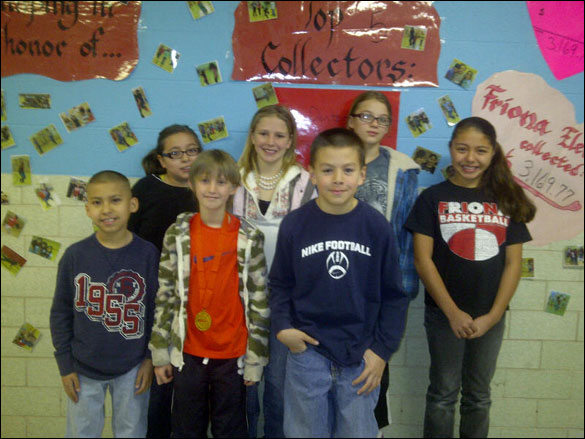 courtesy photo
Friona 4th and 5th graders collected $3169.77 in their jump rope for heart campaign for the American Heart Association. Top collectors were, back row, l-r, Chloe Braillif, Carly Drake, Adaline White, Tiffany Sandoval; front row, l-r, Alex Guerra, Jodie Denton, and Josiah Rejino. Miss Denton won the award for overall top collector. Elementary PE teacher Jackie Martin is the coordinator of the jump rope event.