Rita C. Mast, 88, of Friona, formerly of Bovina, passed away January 31, 2013 after a long illness. A memorial service will be scheduled at a later date. All arrangements by Blackwell-Mullins Funeral Home of Friona.
Rita was born in Wilbarger County, Texas on October 28, 1924. She was a long time resident of Bovina, Texas. She graduated from Bovina High School and went to college at Texas Tech and graduated with a degree in teaching. She taught school in Bovina for many years.
She was a huge advocate for children and reading and spent much of her time teaching and tutoring children to read. She felt that reading could change a person's life.
She is survived by six children: Carol Gutierrez and husband Al of Gilroy, California; Chris Alexander of Friona; Cathy Bowers of Carlsbad, California; Honey Sue Gist and husband Bill of Bovina; Buzz Mast and wife Robin of Elbert, Colorado; and Broox Mast and wife Anita of San Marcos, California; 8 grandchildren and 4 great-grandchildren; and many nieces and nephews; and a very special friend Stuart Bailey.
Her husband Arthur Mast precedes her in death.
In lieu of flowers, memorials can be given to Bluebonnet Home Health & Hospice, 304 East 11th St., Friona, Texas 79035, or the Friona Public Library, 109 W. 7th St., Friona, Texas 79035.
The family would like to thank the local and area doctors, nurses, hospice, and the church. With a special thanks to Maria Rodriguez and Minda Aguillar. They truly blessed our lives.
Dallas Earl Coldiron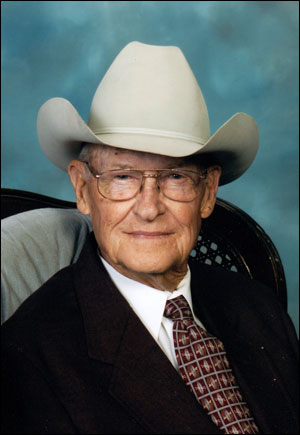 Dallas Earl Coldiron, 90, of Lubbock died Sunday, February 3, 2013 in Amarillo.
Memorial gathering will be 10 a.m. to noon Thursday, February 7, 2013 in Boxwell Brothers Ivy Chapel, 2800 Paramount Blvd. Burial will be at 2 p.m. in Llano Cemetery. Arrangements are by Boxwell Brothers Funeral Directors, 2800 Paramount Blvd.
Mr. Coldiron was born August 9, 1922 in Lorenzo to Lura and Dallas Herald Coldiron. He was a veteran of the Army Air Force serving during World War II and then Korea after ROTC at Texas A&M. He spent his entire career as an automobile salesman in Amarillo and briefly in Lubbock.
He was preceded in death by his son, David Earl Coldiron and his wife of over forty years, Joyce Coldiron.
He is survived by his daughters, Pat Coldiron and Charlotte Clark; a son, Ron Coldiron and wife Barbara; four grandsons, two granddaughters; seven great-grandsons and five great-granddaughters.
Sign the online guestbook at www.boxwellbrothers.com.