McLellan, Montana are Woman and Man of the Year, chamber presents citizen awards at annual banquet
The annual chamber of Commerce banquet was held Tuesday, March 5, 2013 at the community center. The western theme brought forth cowboy hats, boots, and bandanas. The western theme was carried through on the table decorations and across the room as the Chamber volunteers once again did a splendid job on the set-up and decorations. Hats off to them all.
The prime rib, baked potato, coleslaw meal, completed with a blueberry dessert from Canna Ray, was prepared by Rick White, Charlie Pope and a host of Cargill employees. Friona Girl Scouts along with FCCLA students served the meals at the tables, with a continual line of plate deliveries.
Girl Scout Troop 5181 posted the flags and led the audience in singing the National Anthem. Jeff Procter, minister of the 6th St. Church of Christ, gave the invocation. Serving as Master of Ceremonies was Chamber board vice-president Gayla Quillin. (Board President Julie Mason was attending the Houston Stock Show).
A lively live auction was held with Kevin Welch serving as auctioneer and Cris Ingram and mark Osborn helping with the bidding. Miss Friona Kendall Kimbrough also assisted by showing the auction items.
The citizen awards were given to: Mary Stone, Employee-of-the-Month. She is employed at Friona ISD; Sajal Patel and Stephen Albarado were Students-of-the-Year; Allison Johnston, Teacher-of-the-Year; Jo Beth Gipson and Becky Jones were co-winners for Citizen-of-the-Year; Elizabeth McLellan and Andy Montana were named Woman-of-the-Year and Man-of-the-Year.
Photos from the banquet will be available on the Friona Star website, frionaonline.com. Congratulations to the award winners and to the Chamber Board and all of the volunteers for another successful Chamber of Commerce banquet. Thanks to Chamber Executive Director Chris Alexander and her assistant Betty Lamb for coordinating the banquet. A special thanks to everyone who attended the banquet and showed your support for the Friona.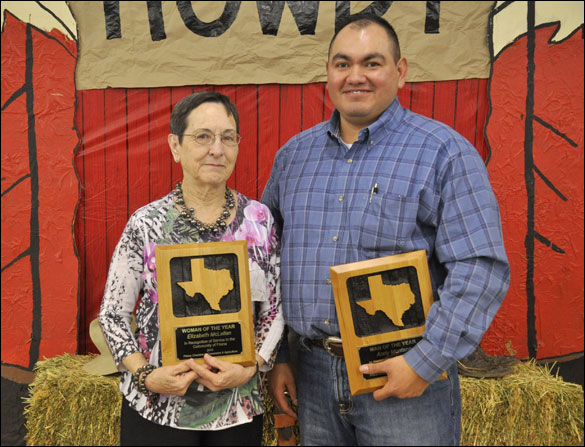 Elizabeth McLellan & Andy Montana
2013 Woman & Man of the Year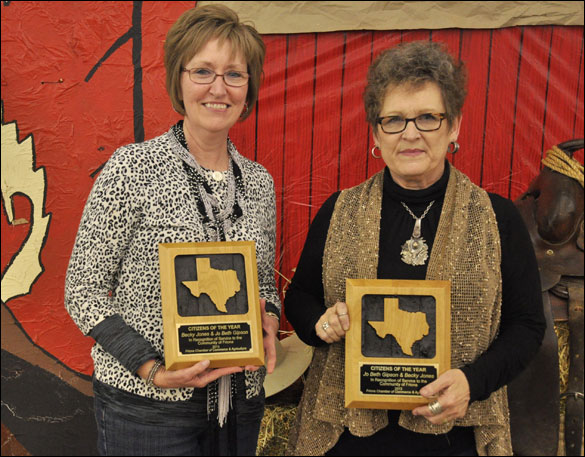 Becky Jones & Jo Beth Gipson
2013 Citizens of the Year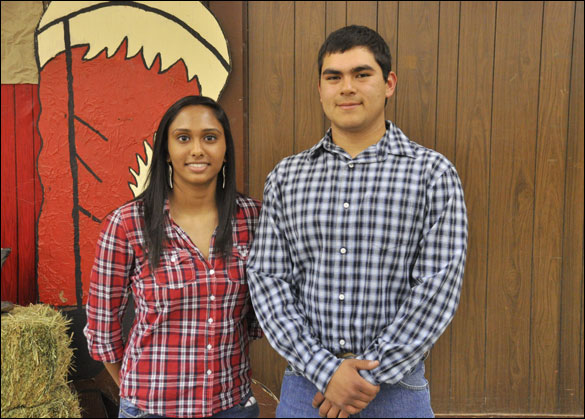 Sajal Patel & Stephen Albarado
2013 Students of the Year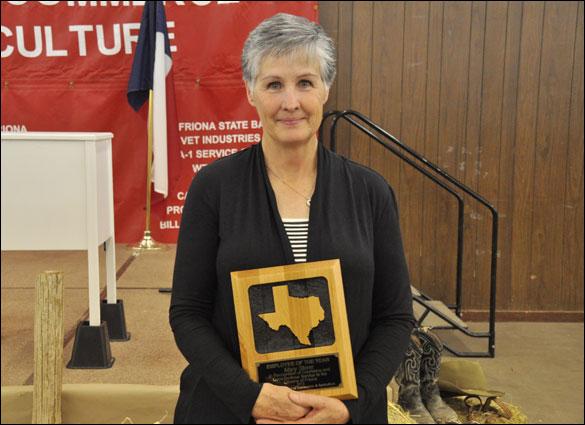 Mary Stone
2013 Employee of the year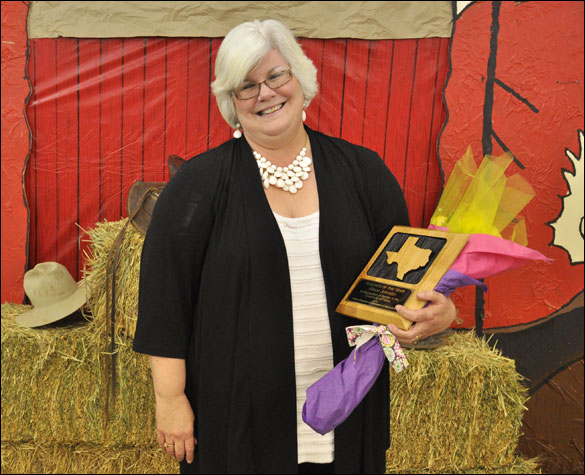 Allison Johnston
2013 Teacher of the Year