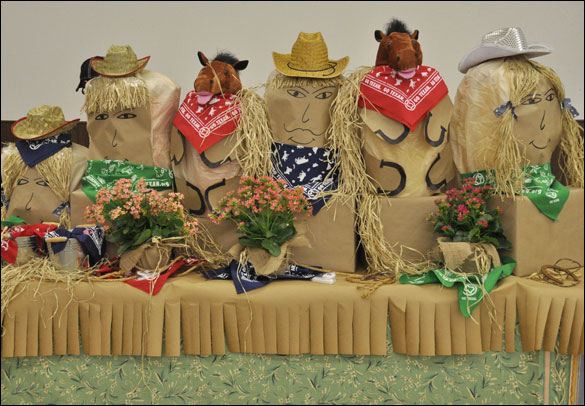 ron carr photo
These paper cowboys and their trusty stick horses were a part of the western theme decorations at the 57th annual Chamber of Commerce banquet held Tuesday March 5 at the community center. More photos from the banquet available in our photo section.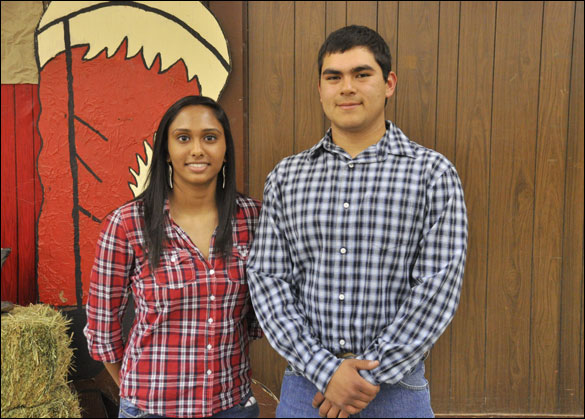 Sajal Patel & Stephen Albarado
2013 Students of the Year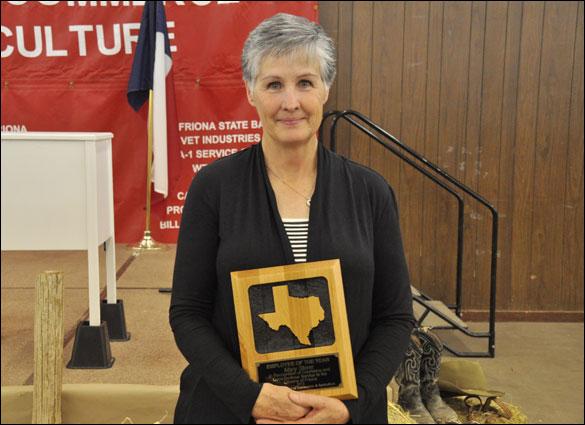 Mary Stone
2013 Employee of the year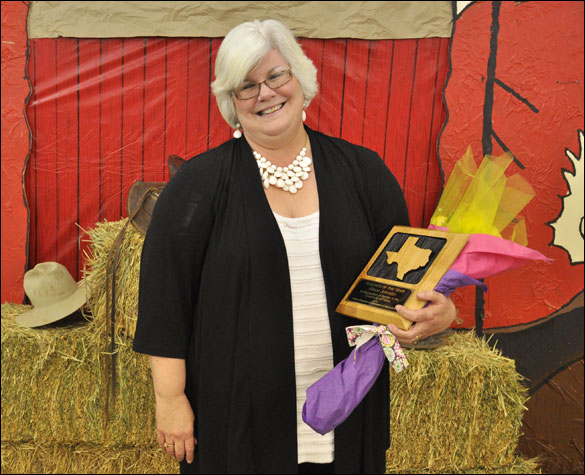 Allison Johnston
2013 Teacher of the Year
by Ron Carr
This Sunday, March 10 is the start of Daylight Saving Time. Spring forward one hour before you go to bed Saturday night. Set your clocks ahead one hour. The time changes at 2:00 a.m. Sunday. It will last until November 3 when you can fall back. And next week is spring break week. (more...)
Council will seek bids for surplus property
The Friona city council will meet in regular session Monday, March 11, 2013, at 619 Main St. The meeting begins at 6:30 p.m. All council meetings are open to the public. A public comments item is included at the beginning of each meeting.
After approval of previous minutes, the council will consider and take action on a resolution appointing the election officials for the May 11, 2013 city officers election, set the rate of pay for election officials, decide the maximum number of clerks for the polling place, and designate an early voting board. (more...)
McLellan, Montana are Woman and Man of the Year, chamber presents citizen awards at annual banquet
The annual chamber of Commerce banquet was held Tuesday, March 5, 2013 at the community center. The western theme brought forth cowboy hats, boots, and bandanas. The western theme was carried through on the table decorations and across the room as the Chamber volunteers once again did a splendid job on the set-up and decorations. Hats off to them all.
The prime rib, baked potato, coleslaw meal, completed with a blueberry dessert from Canna Ray, was prepared by Rick White, Charlie Pope and a host of Cargill employees. Friona Girl Scouts along with FCCLA students served the meals at the tables, with a continual line of plate deliveries. (more...)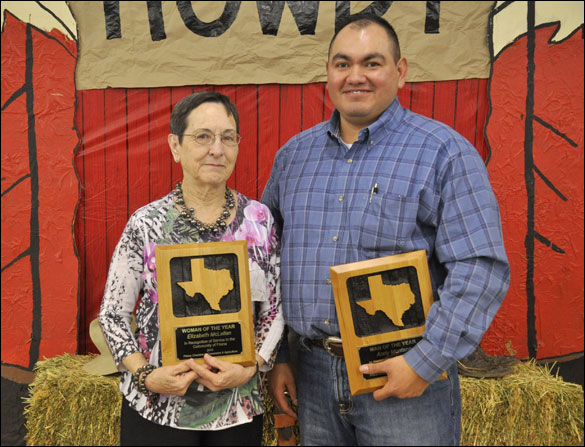 Elizabeth McLellan & Andy Montana
2013 Woman & Man of the Year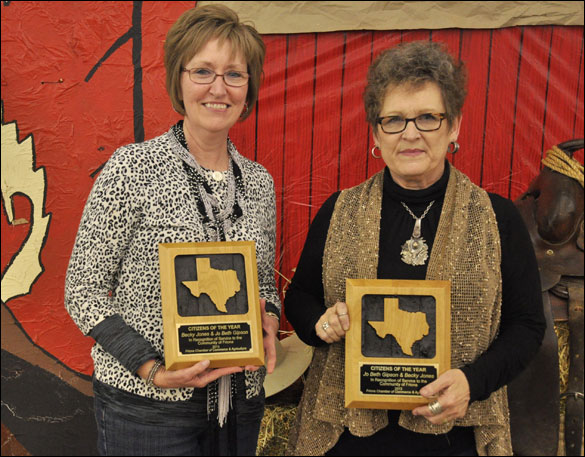 Becky Jones & Jo Beth Gipson
2013 Citizens of the Year