Kenneth Johnson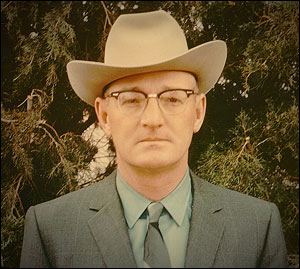 Kenneth Johnson, 86, of Bovina died Tuesday June 4, 2013, in Friona.
Funeral services were held at 10:30 a.m. Friday June 7, 2013 at the Bovina United Methodist Church in Bovina with Rev. Larry Mitchell, pastor, officiating. Burial followed in the Bovina Cemetery by Blackwell Funeral Home of Friona.
Mr. Johnson was born October 26, 1926, in Custer City, Oklahoma to Edgar F. and Winnie Lee Bromley Johnson. Mr. Johnson served in the U.S. Army Calvary and then military police during WWII. He was a long time Parmer County resident and farmer, loved playing the fiddle and mandolin. He is preceded in death by his parents.
Survivors include one brother, Harry Johnson of Bovina, seven cousins, Richard Andes of Albuquerque, New Mexico, Billy Johnson of Farwell, David Wattenbarger of Hobart, Oklahoma, Charles Johnson of Abbotsford, Canada, Shirley Klien of Holts Summitt, Missouri, Betty Hagen of Manhattan, Kansas, Sarah Brewer of Waterford, Virginia, and Lorene Gorshing of Arapahoe, Oklahoma.
You may sign the online register book at www.blackwellmullins.com.
Terri Lynn Wilson Cox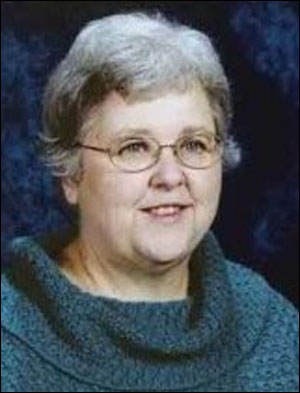 Terri Lynn Wilson Cox, 64, of Amarillo died Tuesday, June 4, 2013. Services were held at 10:00 a.m. Saturday, June 8, 2013, at First Baptist Church Chapel with Dr. Howard K. Batson, pastor, officiating. Burial was in Llano Cemetery with arrangements by Boxwell Brothers Funeral directors.
Terri was born April 12, 1949 in Fort Worth to Mrs. Harriet Carter and immediately adopted by her loving parents Elroy and Faye Wilson of Friona. She made that first trip from Fort Worth to Friona in a lightbulb box. She learned incredible customer service skills as she grew up on the creaky wooden floors of her parents' business, Plains Hardware, and enjoyed many large family events with favorite aunts and uncles.
She matriculated through the Friona schools, serving as a state officer in FHA, being heavily involved in GA's and Acteens, and graduating from Friona High School as salutatorian. She obtained a bachelor's and master's degree from Eastern New Mexico University, spending summers serving as a Baptist missionary in Guam and in California. She was heavily involved with Baptist Student Ministries. After college she settled in Amarillo.
In her single years she loved to travel and toured Hawaii, Guam, Japan, the Holy Land, and a good portion of Europe. She also had many wonderful memories of family fishing trips in the Colorado mountains with her mother and her aunts delightedly using their expertise to cook full meals over a fire. These experiences gave depth and incredible perspective in her teaching career.
On December 2, 1977, she and Leroy Cox were married at the chapel of the First Baptist Church in Amarillo, where she taught preschool Sunday School, VBS, and Acteens. Terri taught English at Caprock High School until 1980. She resigned with the birth of their daughter, Carrie. She and Leroy welcomed their son Clint in 1983.
In 1984 the family moved to Friona and started a business, Hometown Hardware. Although she was officially a "stay at home mom," she was managing the books for the store, leading Girl Scouts, leading Cub Scouts, teaching preschool Sunday School, functioning as sole support for her mother's cancer treatments, serving on the Friends of the Library board, and so much more. If there is one word to sum her up it would be "present." She knew every classmate in her children's grades at school and never missed an event.
In 1997, after substituting for a few years, she returned to teaching English, this time for seniors at Friona High School. She remained in contact with many former students and was so happy to hear how they were doing in college and beyond. After many iterations of British Literature, she retired two years ago.
She was an avid NASCAR fan, seamstress, knitter, and spinner. She particularly loved knitting custom socks in elaborate patterns, along with dyeing wool and spinning fiber. She donated hand-knit items to submarine crews, ill and disadvantaged children, and many other causes. Elaborate smocked baby dresses have filled the family's cedar closets and her blankets and "wonderful wallaby" knitted hoodies are much-beloved by her grandchildren.
In December 2012, construction on their new home was completed and they made the much-anticipated move to Amarillo to be close to their children and grandchildren.
She was preceded in death by her parents, Elroy and Faye Wilson, along with many beloved extended family members.
Survivors include her husband of 35 years, Leroy Cox of Amarillo; her daughter Carrie and husband Travis Zinck of Amarillo; her son Clint Cox of Amarillo; three granddaughters, Azelynn Zinck, Mayzie Zinck, and Mikaelah Cox, in addition to many dear extended family members.
The family suggests memorials to Friona Friends of the Library, 109 W. 7th St., Friona Tx 79035; Knitters Without Borders; or American Cancer Society, 3915 S. Bell St., Amarillo, Tx 79109.
Sign the online guestbook at www.boxwellbrothers.com.
Jason Bullard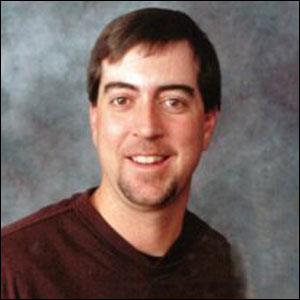 Jason Bullard passed from this life Saturday, June 8, 2013 at his home, surrounded by family. Funeral services were Wednesday, June 12, 2013 at Indiana Avenue Baptist Church in Lubbock. Diagnosed with end stage colon cancer in 2010, Jason continued his drive and optimism regardless of the challenges he faced. As CEO of Interim Healthcare, he led with passion and dedication.
Jason was born January 25, 1970, in Ft. Worth, Texas to Jim and Judy Bullard. He graduated from Hereford High School in 1988 and received his Bachelors' degree in Business Administration in Finance from Texas Tech University in 1993. He had over 20 years of business and healthcare experience.
During his career he has held the positions of Analyst at Inwood National Bank in Dallas; Director of Homecare Management and Development for Hospital Homecare Corporation in Dallas; Director of Business Development, Medical Innovations Facilities Management Division in Dallas.
On leaving Medical Innovations Jason founded Arapaho Healthcare Resources, Inc., a healthcare management services company dedicated to finding innovative solutions for home healthcare management. Jason co-founded Falcon Healthcare, Inc. and Interim Healthcare of West Texas, LLC in 2001 and served as the Secretary of the Board of Directors. In 2004 he assumed the position of CEO of Interim Homecare & Hospice.
Survivors include his wife of nine years, Shannon; parents Jim and Judy Bullard; a sister, Jennifer Bullard; nephews, Jackson Bullard and Alex Dunnam; niece Keely Dunnam; uncle, Jim Cantrell; aunt, Mary Ann Howard and husband Charles. Jason is also survived by his father and mother-in-law Jim and Sherry Atwell; sister-in-law Kenda Dunnam; grandfathers-in-law Kenneth Carson and Rusty Atwell; and numerous cousins.
He was preceded in death by his maternal grandparents Jim and Frances Cantrell and paternal grandparents Farrest and Ada Bullard. Memorial contributions are welcome and his family suggests Interim Healthcare Foundation, 6923 Indiana Ave. #333, Lubbock, Texas 79413, www.interimhealthcarefoundation.org, or Lubbock Meals on Wheels, 2304 34th Street, Lubbock 79411, www.lubbockmealsonwheels.org.
Soddy Daisy, Tenn resident and Roaring Springs, Texas native Jeriah Beatrice Spencer, 84, was born March 10, 1929 and died June 2, 2013 at Erlanger Medical Center in Chattanooga following a brief illness.
A homemaker and member of the Church of Christ, she was the daughter of the late Robert Lloyd and Emma Fetney Morrow Jones. She was married to J.D. Spencer Sr., who preceded her in death. In addition to her husband and parents, she was preceded in death by a son, James Raymond Spencer; and brother, Ralph Olan Jones.
She is survived by four children and their spouses, Jesse and Anita Spencer of Soddy Daisy, Jerry Louise and Jim Nunley of the Irving College community, J.D., Jr. and Jan Spencer of New Caney, Texas and Diane Burks of Soddy Daisy; 14 grandchildren, 26 great-grandchildren and 7 great-great grandchildren; two sisters, Patsy Croy of Fort Meade, Fl, and Virginia Jones of Spur, Texas; and daughter-in-law, Cathy Spencer of Friona, Texas.
Funeral services were held Wednesday, June 5 at High's Chapel. Burial followed at Hebron Cemetery.