Obituary
Bruce Graham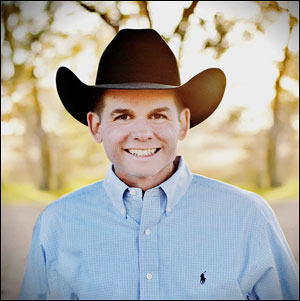 Bruce Alan Graham, 36, of Friona, Texas died Thursday, September 12, 2013 in Amarillo. Mass of Christian Burial was held at 9:00 a.m. Saturday, September 14, 2013 at St. Anthony's Catholic Church in Hereford with Reverend John Valdez, Celebrant. Burial was at 2:00 p.m. Sunday, September 15, 2013 in Krum Jackson Cemetery in Krum, Texas. Arrangements by Blackwell-Mullins Funeral Home in Friona.
Bruce was born March 31, 1977 in Denton, Texas to Jerry and Margaret (Smith) Graham. He married Elisha Huseman on August 6, 2005 in Hereford. He graduated from Texas Tech University in 1999 with a Bachelor of Science degree in Ag Business. He had been employed as general manager at Cargill Cattle Feeders in Bovina, Texas.
He was preceded in death by his grandparents, Mary and Buford Graham and Louise Smith.
Survivors include: his wife Elisha Graham of Friona; one son, Brady Graham of Friona; parents, Jerry and Margaret Graham of Krum, Texas; grandfather Melvin Smith of Denton, Texas.
Memorials may be made to the American Cancer Society, 3915 Bell St., Amarillo, Texas 79109.
You can sign the online register book at blackwellmullins.com.