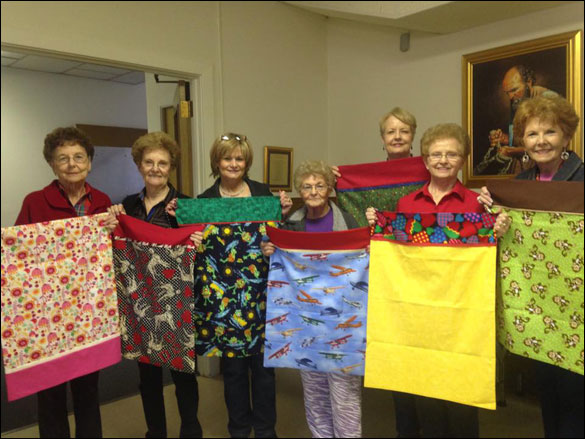 courtesy photo
The Stichin' Post quilters meet the 3rd Thursday of each month at the Friona Methodist Church. They wanted to give back to others this year using their sewing skills. They met November 19 to sew pillowcases for children in the hospital. After working all day there were 40 pillowcases. The ladies are, l-r, Margaret Duggins, Doris Barnett, Kathy Rector, Joan King, Delphine Wied, Peggy Monroe, Betty Reeve. Not pictured is quilter Joy Trimble.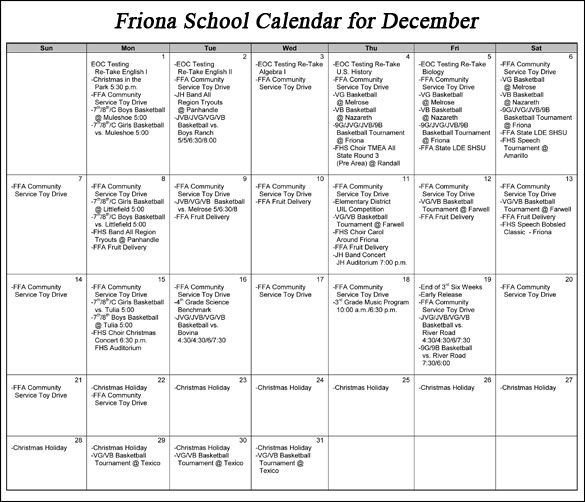 Let us give thanks. We should do that every day, not just on Thanksgiving turkey day. I'm thankful for the many things I do not have as well as for the things I have. I am distressed to see that as though Black Friday isn't bad enough we have morphed now into Pre-Black Friday sales. It is ridiculous. This Thanksgiving I will be able to see all five of my children. That will be blessing enough for me. Hope you all have a safe, blessed, bountiful Thanksgiving.
*****
Monday is Christmas in the Park. Santa will arrive about 5:30 p.m. Note also that several stores will be open late during the Christmas in the Park. Creative Chaos, just south of city hall, will have open house from 1:00 - 8:00 p.m. with discounts and hot cocoa. Glamour and Décor (formerly Ingram's) is having an open house December 1-2. They will be open until 8:00 p.m. Monday. Milk House Market at Main and Hwy 60 is also having an open house Monday and Tuesday. Davy Howard's store, Interior Impressions, across from the city park, is going to be open 11:00 a.m. to 9:00 p.m. Monday also. Ivy Cottage's annual Christmas open house will be Tuesday December 2 from 9:00 a.m. to 5:00 p.m. All of these stores have ads in this Star. Look them up, check them out, and shop Local. Support our local merchants. (more...)
Four tie for football contest grand prize
Winner, winner turkey dinner!
The 12-week Friona Star football contest ended in a four-way tie for the total point grand prize of $100. The prize will be divided among the four winners: Rusty McFarland of Friendswood, TX, Mack McFarland of Crane, TX, Lester Fennell of Plainview, and Jeremy Dearing of Lubbock all finished with 119 total points. Both Rusty McFarland and Jeremy Dearing are previous grand prize winners.
Tyson Neill finished with 118 points, Mitchell Smiley had 117, William Gromowsky and Clint Mears had 116, and former winner Sandra Berend finished with 115 total points. (more...)
The 1-3A football all-district team has been announced. Chieftain senior lineman Edgar Guerrero was named to the 1st team on both offense and defense.
Junior Gabriel Chico was named as a 1st team running back and junior Dallin Woods was named as a 1st team defensive back.
Senior Bandon Berend was named a 2nd team all-district offensive lineman and junior running back Luis Trejo was also named 2nd team. Senior Antonio Adame was named as a 2nd team linebacker. (more...)