Obituaries
Kirby D. Williams
Kirby D. Williams, 75, died Tuesday, November 18, 2014. Funeral services were held at 11:00 a.m. Friday, November 21 at Stephenville Funeral Home with Jerry Nance officiating. Burial took place at Resthaven Cemetery in Lubbock, Texas on Saturday, November 22.
Kirby was born September 24, 1939 in Anton, Texas to Owen E. and Neva North Williams. He married Jonnie Hand on December 27, 1960 in Friona, Texas. Kirby held his Ph.D. in Speech Communication and was a teacher for many years. He also spent time working with an oil company. Kirby was a member of the Church of Christ, living in Stephenville for the last seven years after moving from the Fort Worth area.
Kirby is survived by his wife, Jonnie; daughters, Kelijon Nance and husband Jerry, Heidi Hooten and husband Scott; grandchildren, Karson Nance and wife Laura, Barrett, Brynleigh, and Brylen Hooten; and special cousin, T. Jeff Williams.
The Williams family wishes expressions of sympathy be made in the form of donations to Lubbock Christian University, 5601 W. 19th, Lubbock, Texas 79407, James and Jeanette Ling Science Center, Attn: University Advancement, place In Memory of Kirby Williams in memo line.
Online condolences may be made at www.stephenvillefh.com
LeRoy Berend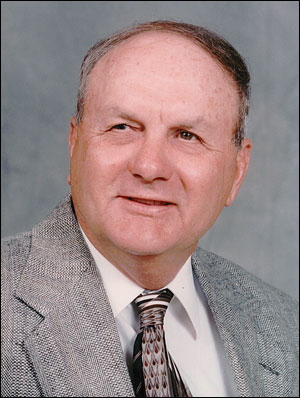 LeRoy Berend, 77, of Friona, died November 21, 2014 in Friona. Rosary services were held Monday, November 24, 2014 at St. Teresa's Catholic Church in Friona with Mass of Christian Burial services held at 10:00 a.m. Tuesday, November 25, 2014 at St. Teresa's Catholic Church in Friona with Rev. Ed Sweeney of Amarillo and Rev. Anthony Swamy Aakula, pastor, officiating. Burial followed in the Friona Cemetery under the direction of Blackwell-Mullins Funeral Home of Friona.
Mr. Berend was born September 8, 1937 in Gainesville, Texas to Ewald and Dorothy Mages Berend. He married Jo Ann Hess on August 4, 1962 in Muenster, Texas. He was a veteran of the U.S. Navy, a member of the Knights of Columbus and St. Teresa's Catholic Church. He was a farmer and in the feed yard trucking industry for 52 years. Before moving to Friona, he and Jo Ann lived in Hereford. He loved his family, especially his grandchildren. A large part of his life was helping them with their show steers.
He is preceded in death by his parents, and a brother-in-law Raymond Brorman.
He is survived by his wife of Friona; one daughter, Dana Campbell and husband Bryan of Muenster, Texas; one son, Roddy Berend and wife Sandra of Friona; two sisters, Marrian Yosten and husband Nick of Hereford, and Doris Zinser of Conway, Arkansas; six grandchildren, Brittany, Jason and Brandon Berend and Jake, Emily and Gage Campbell.
Memorial donations can be made to Prairie Acres Nursing Home, 201 East 15th, Friona, Texas 79035.
You may sign the online register book at www.blackwellmullins.com
Terry Lynn (Widner) Hunt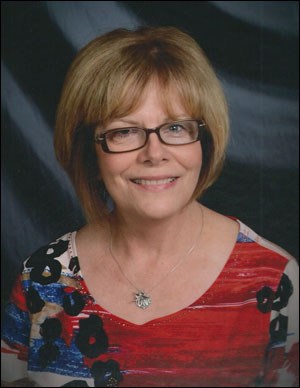 Terry Lynn (Widner) Hunt went to be with her Lord and Savior on November 19, 2014. Celebration of Life services were held Monday, November 24, 2014 at 10 a.m. at Friona United Methodist Church in Friona, Texas with Rev. John Woody, pastor, officiating. Burial was held at 2:00 p.m. (N. M. time) at the Melrose Cemetery in Melrose, New Mexico. Arrangements were under the direction of Blackwell-Mullins Funeral Home of Friona.
Terry was born on May 3, 1956 to Lawrence and Carolyn Farmer Widner in Las Cruces, New Mexico. Terry grew up in Eastern New Mexico where she enjoyed sewing 4-H projects and exhibiting livestock. She graduated from Elida High School in 1974 and received her Bachelors of Education from New Mexico State University. She married Chris Hunt on October 27, 1979. She served Friona ISD for 20 years where she retired in 2012. She was selected as Friona ISD Teacher of the Year in 2011. Most recently, Terry served Bovina ISD as a Dyslexia Specialist where she met new friends and children that needed her. Terry had a deep passion for teaching children. She was an encourager. Terry served the Friona community in many capacities. She recently served as President of the Friends of the Friona Library Board. Additionally, she was active in Relay for Life and Friona United Methodist Church Advisory Board. Terry enjoyed following Professional Bull Riding, and owned six bucking bulls, and loved spending time with her grandsons. Terry made a difference in the lives of others by giving of her heart and her time.
Terry was preceded in death, by her father, Lawrence Widner.
Terry is survived by her husband Chris, of Friona; her daughter Ashlee Hilton and husband Philip of Ft. Worth; her son Keith Hunt, of Amarillo; and two grandsons, Knox Hilton and Nash Hilton; her mother, Carolyn Widner of Bovina; her twin brother Larry Widner and wife Tori; her sisters, Linda Merritt and husband, Butch of DeKalb, Texas and Laura McMillin and husband, Kelly of Shallowater, Texas; along with many nieces and nephews; a large extended family; and loads of former students and friends.
In lieu of flowers, please send donations to the Friends of the Friona Library, 109 W. 7th Street, Friona, TX 79035 or the Friona Methodist Church Endowment Fund, 301 E 8th Street, Friona, TX 79035.
You may sign the online register book at www.blackwellmullins.com.