Obituaries
Cora Sue Steward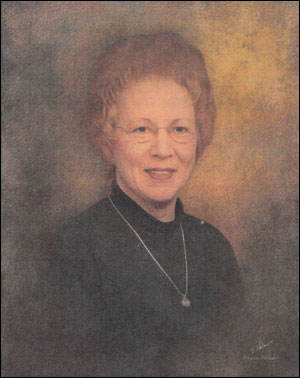 Cora Sue Steward, 74, passed away Saturday, January 11, 2014. Services were held Tuesday, January 14 in the Minton Memorial Chapel in Borger, TX with Pastor Rick Nichols of Central Baptist Church officiating. Burial was at Highland Park Cemetery. Arrangements were under the direction of Minton Chatwell Funeral Directors.
Steward was born March 29, 1939 in Lariat, TX to Cecil and Myrtle Atchley. She grew up in Lariat and attended Farwell High School where she was a trombone player in the band, a twirler and a basketball player. After a long career, she retired from Perryton National Bank. She was a loving mother, grandmother and great grandmother.
Steward is preceded in death by her parents and three sisters, Rose, Cassady and Wilma Mooneyham.
Her survivors include her children, Steve Lesly and his wife, Karie, of Fritch; daughter Cindy Sibley and her husband, Kenneth, of Borger; grandchildren Misty Lloyd and her husband, Jonathan; Jarrett Lesly and his wife, Kelly; Deri Ames and her husband, Brady; Lacey Mehojah and her husband, Matt; Logan Link and his wife, Erica; Beau Link; Audrey Schroeder and her husband, Cody; Derrick Fanning and Juanita Delatorre; Leslie Sibley and Joe Rocha; fourteen great grandchildren; sister, Shirley Callaway and her husband, Bobby, of Bovina; and a host of extended family.