Obituaries
Mavis Burnam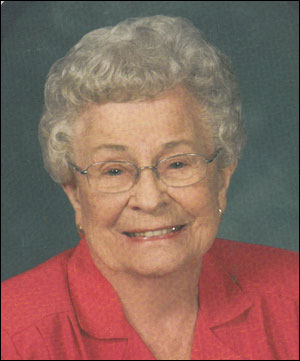 Funeral Services for Mavis Burnam, 98, of Hereford, will be held at 2:00 p.m. Thursday, January 30, 2014 at First United Methodist Church, with the Reverend Kevin Bushart, pastor, officiating. Interment will follow in Castro Memorial Gardens Cemetery, in Dimmitt. Professional services provided by Parkside Chapel Funeral Home. Mrs. Burnam passed away Saturday in Hereford.
Mavis Veda Hulin was born July 9, 1915 in New Mexico to W. H. and Berdie McDaniels Hulin. She attended school in Dimmitt. Mavis married Bill Burnam in 1934 in Clovis, New Mexico. They lived in Dimmitt, Friona and Hereford. Mavis was a member of the Rebecca's Lodge in Dimmitt and later Hereford Senior Citizens Association. She was a member of First United Methodist Church of Hereford for several years.
Surviving are one daughter Patricia Burnam Biener and husband Bill of Hereford; two sons, Billy Burnam and wife Shirley of Hereford, and Carroll Burnam and wife Eileen of Amarillo; one sister Marie Black of Burns Flat, Oklahoma and one brother Coy Hulin of Long Dale, Oklahoma; six grandchildren, Arby Hawkins, Ronnie Burnam, Kurt Burnam, Billy Burnam, Jr., Randy Burman and Dennis Burnam and several great-grandchildren.
The family suggests memorials be made to a favorite charity.
Anna Maria Delgado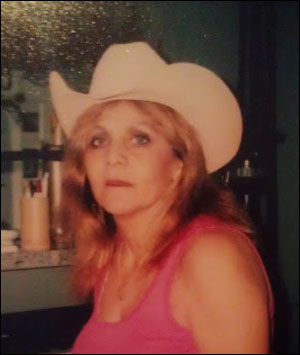 Anna Maria Delgado, 56, of Bovina died Sunday, January 26, 2014 in Bovina. Funeral services were held Tuesday, January 28, 2014 at the First Baptist Church of Bovina with Rev. Brian Mullins, pastor, officiating. Arrangements by Blackwell-Mullins Funeral Home of Friona.
Anna was born October 26, 1957 in Earth, Texas to Raymond and Jovita Rebollosa Delgado. She was a Certified Nurse's Assistant and a member of the First Baptist Church of Bovina, and loved her family.
She is preceded in death by her mother, a brother and a sister.
She is survived by three sons, Elton Burrow of Paris, Texas, Douglas Burrow of Paris, Texas and Benny Lopez of Canyon; one daughter Tina Aragonez of Bovina; her father, Raymond Delgado of Amarillo; four brothers Raymond Delgado Jr. of Hereford, Aurelio Delgado of Canyon, Alfonso Delgado of Amarillo, Joe Angel Delgado of Ennis; four sisters, Helen Ramirez of Amarillo, Lori Lupo of Las Vegas, Nevada, Estella Delgado of Hereford, and Olivia Delgado of Mesa, AZ; four grandchildren; and a special friend Jose Gonzales of Bovina.
You may sign the online register book at www.blackwellmullins.com