Obituaries
Jerry London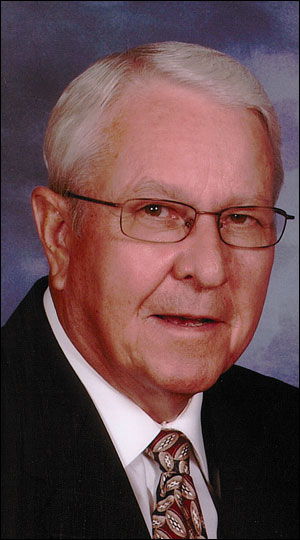 Jerry London, 74, of Friona, died Wednesday, March 12, 2014 in Friona.
Funeral Services were held March 14, 2014 at the Friona United Methodist Church with Rev. Kurt Borden, pastor and Rev. Archie Echols of Lubbock, officiating. Burial followed in the Friona Cemetery by Blackwell-Mullins Funeral Home of Friona.
Jerry was born February 26, 1940 in Hereford, Texas to Pharis Lowell and Margie Belle Truax London. He married Raye Jene Jones August 20, 1959 in Friona. He was a long time Parmer County farmer, was very active in the Friona United Methodist Church where he was a member of the church choir and music program, and held several positions. He was a member of several Friona and Parmer County organizations including the Friona I.S. D. school board, Friona Young Farmers, and Parmer County Tax Board. He loved his family, especially his grandchildren and great grandchildren, farming and fly-fishing.
He is preceded in death by his parents, one brother, Richard London, and one sister, Janie London.
Survivors include: his wife of Friona; one daughter, M'Lynda Jarecki and husband John of Friona; one son, Micah London of Friona; one sister, Dee LaPorte and husband Chris of Dallas; four grandchildren, M'Kell Jeter and husband Justin of Friona, J'Lond Jarecki and wife Jordan of Friona, Jessie London of Abilene and Oran London of Friona; and four great-grandchildren, Kaden Jeter, Brice Jeter, Jace Jarecki and Jesalyn Jarecki.
Memorials may be made to the Friona United Methodist Church, 301 East 8th, St. Friona, Texas 79035 or a favorite charity.
You may sign the online register book at www.blackwellmullins.com
Richard Michael Prokop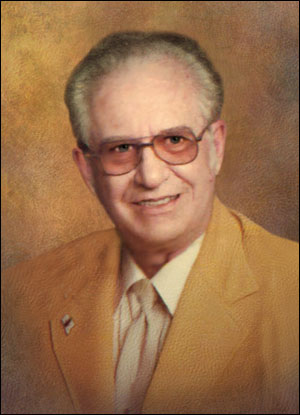 Richard Michael Prokop, age 87, of Clovis, New Mexico died March 15, 2014 at the Presbyterian Hospital in Clovis.
Graveside services with Military Honors were held at 10:00 a.m. on Wednesday, March 19, 2014 at Lawn Haven Memorial Gardens, 1601 East Llano Estacado, Clovis, NM with Pastor Robert Kerby officiating. Honorary Pallbearers will be the doctors, nurses, and caretakers at the Retirement Ranch and Presbyterian Hospital in Clovis, NM.
Richard was born May 1, 1926 in Cleveland, Ohio to Joseph and Mable Prokop. He married Eleanore Prokop on December 7, 1946.
Richard volunteered for the US Navy at the age of 16 and served in WWII, reenlisted in the Air Force where he served in the Korean War and Vietnam War. After his military service, Richard retired and worked as Director of HUD in Clovis NM and Hamilton, AL. Richard and Eleanor raised three children in Clovis, NM and at the time of Eleanore's death in 2012 had been married 66 years.
Richard is preceded in death by his wife Eleanore, a son Richard, a brother in law William Harvey Angel and his parents.
Survivors include a son Michael (Shirley) Prokop of Clovis, NM, daughter Helen (Jim) French of Mt. Juliet, TN, five grandchildren, Sara Cassese, Richard French, Rebecca Cox, Ross Prokop, and Travis Prokop, five great grandchildren, brothers Donald Prokop and Carl Prokop and a sister in law Beverly Hollerbach.
The family asks that memorial contributions be made to the charity of your choice.
Arrangements are under the care and direction of Steed-Todd Funeral Home, 800 E. Manana Blvd., Clovis, NM, (575) 763-5541. You may also sign the online guest registry at www.steed-todd.com
Douglas (Doug) Martin Rice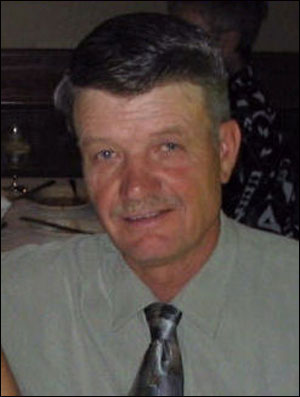 Douglas (Doug) Martin Rice age 61, a resident of Longmont, CO, died suddenly Thursday March 13, 2014 in Cheyenne, Wyoming.
Visitation was held Wednesday, March 19, 2014 at Hass Funeral Home. Funeral Services were held at 10 a.m. on Thursday, March 20, 2014 at the Don R. Wood Auditorium, 620 Pine Street, Clayton, New Mexico. Burial followed in the Clayton Memorial Cemetery by Hass Funeral Directors of Clayton.
Doug was born in Clayton, NM, to Elmo and Winnie Rice. He grew up with his older sister, Wynell, and younger brother, David, in Clayton and Dumas and graduated from Dumas High School in 1970. He had great enthusiasm for the farming industry and was a member of FFA while in school. He attended Panhandle State University in Goodwell, OK for one year then moved to Sublette, KS to begin his farming career with Jim and Martha Bishop.
He married Linda Cornelius of Plainview, TX in 1972. Rachelle and Tyler, their two children, were born while they lived in Sublette. They moved to Friona, TX in 1979 where he farmed for the next fifteen years. In the mid 1990's he met his second wife Mari Rice and moved to the Dalhart/Texline, Texas area, where he continued to work in the farming industry. In 1999, he and Mari were married and in 2004 they moved to the Dallas, TX area where he lived and worked in the swimming pool industry until 2013. In mid 2013, Doug and Mari moved to Longmont, CO, to be closer to Mari's daughter Debbie Lowary and son-in-law, Tate, and Mari's two grandchildren, Hayden and Addison.
Upon arriving in Longmont, CO, Doug pursued working in the transportation industry until his death.
He had a love for the land, an incredible work ethic and could do just about anything with his hands. He was a hobby farmer, gardening enthusiast and definitely had a green thumb. He will be fondly remembered for his penchant for canning his abundant harvests and generously giving away his sauerkraut, salsa, and blackberry jam.
He loved the outdoors, especially camping and fishing. Some of his happiest days were no doubt trout fishing at Monument Lake in Colorado with his family and sport fishing with Mari in Cabo San Lucas, Mexico, where in 2008 he reeled in a 170 lb. Striped Marlin. He was preceded in death by his father Elmo Rice on March 17, 2002.
He is survived, loved and remembered by his wife Mari Rice of Longmont, CO; a daughter, Rachelle Atkinson, of Lubbock, TX; son Tyler Rice and daughter-in-law Kristin Rice of Friona, TX and their two beautiful children Bronc and Tucker (grandchildren); a step-daughter Debbie Lowary and husband Tate Lowary of Longmont, CO and their two beautiful children Hayden and Addison; his mother Winnie Rice of Dumas, TX; a sister, Wynell Quackenbush, also of Dumas, TX; a brother, David Rice, and his wife Juanita Rice of Arp, TX; several nieces, nephews, great nieces and great nephews, many cousins and extended family and friends.
Please visit www.hassfuneralhome.com to view the online obituary and sign the guest book.