Obituaries
Francis Evelyn Hartsfield Miramontes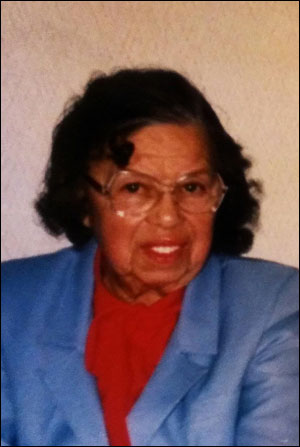 Francis Evelyn Hartsfield Miramontes, 92, of Friona, died April 6, 2014 in Friona. Memorial services are scheduled for 11 a.m. Saturday, April 19, 2014 at the Friona Kingdom Hall of Jehovah's Witnesses. Arrangements are under the direction of Blackwell-Mullins Funeral Home of Friona.
Francis was born July 16, 1919 in Wake Forest, NC. She lived in North Carolina, New York City, Texas & Chihuahua, Mexico. She received her nursing license in 1972 & worked at Prairie Acres Nursing Home in Friona and surrounding areas for many years. She became a publisher of Jehovah and attended the Kingdom Hall of Jehovah's Witnesses in 2013. She resided with her daughter Connie where she spent the remainder of her days.
She was preceded in death by a daughter, Barbara Richardson, and a son, Harold Richardson.
She is survived by her husband, Margo Miramontes; three sons, Charles Richardson, George Richardson, Juan Perez; and her two daughters, Janice Faye Richardson and Connie Vasquez; and many grandchildren, great-grandchildren, great-great-grandchildren & great-great-great-grandchildren.
You may sign the online register book at www.blackwellmullins.com
Jerry Cowger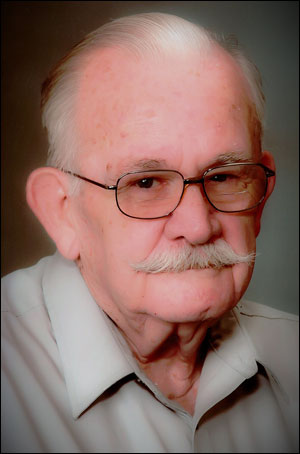 Jerry Cowger, 71, of Bovina, died Monday, April 14, 2014 in Lubbock. Graveside services with military honors will be held at 2:00 p.m., Friday, April 18, 2014 at the Bovina Cemetery in Bovina with Kristopher Cowger and Erick Cowger, officiating. Burial will follow under the direction of Blackwell-Mullins Funeral Home in Friona.
Jerry was born August 14, 1942 in Waurika, Oklahoma to Roy Edward and Maude Lue Mills Cowger. He married Ruby Jewell Bush on June 6, 1963 in Yuma, Arizona. He had a 20-year career in the U.S. Marine Corp where he retired with the rank of Master Sergeant.
He is preceded in death by his parents, wife, one sister and four brothers.
Survivors include two sons, Erick Cowger and wife Renee of Colorado Springs, Colorado and Kristopher Cowger and wife Amy of Bovina; one sister, Joyce Crew of Salinas, California; six grandchildren; and two great-great grandchildren.
You may sign the online register book at www.blackwellmullins.com