Obituaries
Eldon Keith (Bubba) Long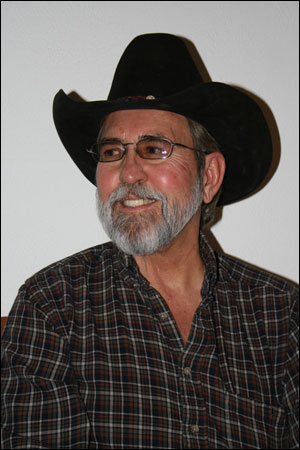 Eldon Keith (Bubba) Long, agEldon Keith (Bubba) Long, age 65, of Roswell and Ruidoso, New Mexico, passed away on May 11, 2014, after a hard fought battle with cancer.
Celebration of Life Service will be on Saturday, June 7, 2014, at The Flying "J" Ranch, in Ruidoso, New Mexico, at 10:00 AM. An additional Celebration of Life Service will be held on Sunday, June 8, 2014, at Dry Harbor, 202 E. Van Buren, Roswell, New Mexico at 2:00 PM.
Bubba graduated from Friona High School in 1966, and received his Bachelor of Science Degree in Psychology with a minor in Business in 1971 from West Texas State University in Canyon, Texas. He was a licensed alcohol and drug abuse counselor, and was employed at New Mexico Department of Corrections in Roswell, New Mexico.
Bubba was a loving and dedicated man who gave his time, his attention, his friendship and his guidance to countless people and family. He was a strong and steady presence who will be sorely missed.
Bubba was preceded in death by his parents, Wes & Billie Long of Friona, Texas and his brother Tommy.
Bubba is survived by his fiancé, Teresa Williams of Roswell, New Mexico; his children, Todd and Jennifer Long of Amarillo, Texas, and Cary and Tinker Long of North Richland Hills, Texas; a sister, Sheryl Snead of Ruidoso, New Mexico. Bubba's grandkids were the light of his life: Kai, Kellan, and Kymri Long of Amarillo, Texas, and Julia Kate and Josceline Long of North Richland Hills, Texas. Long is also survived by niece, Layle Snead and daughter Arabella, of Ruidoso, New Mexico; a nephew, Clint Snead, his wife Audra and their children Sawyer and Ridgely Snead of Southlake, Texas.
Dee Dee (Davida) Davila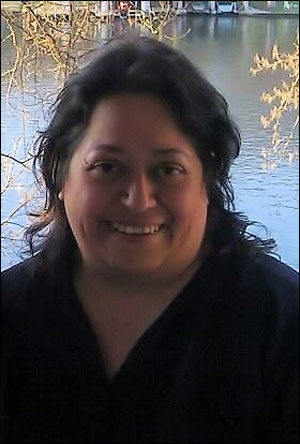 Dee Dee (Davida) Davila, 46, of Austin, formerly of Friona passed away on Friday, May 16, 2014 in Austin. Mass of Christian Burial will be held on Wednesday at 2:00PM in the St. Teresa's Catholic Church in Friona with Rev. Anthony Swamy Aakula as celebrant. Burial will follow in Castro Memorial Gardens Cemetery in Dimmitt under the direction of Colonial Funeral Home of Dimmitt.
Dee Dee was born on December 17, 1967 in Tulia, TX to late Ms. Maria Martinez Davila and David Guadalupe Davila. She spent her childhood growing up in Friona and graduated from Friona High School. While in high school she was a member of the National Honor Society and Who's Who Among American High School Students for 2 years. She attended Angelo State University in San Angelo.
DeeDee received numerous awards throughout her life with some being the Helping Hand Award in 1993, Camp Blue Yonder Award, The Red Cross Award, Hispanic Heritage Month Award, Angel Award, and Volunteer of the Year Award in 1993; Mission Maker of the Year Award in 1993 and the Top Civilian of the Year Award in 1995.
She later moved to the Austin area and was a resident there for 13 years. She worked for the Austin Police Department for 14 years as an Administrative Supervisor of Violent Crimes Division. While being employed there she received numerous awards with six inside commendations and five outside commendations; three Reap Awards and a Certificate of Recognition-Hurricane Gustav and Ike.
Dee Dee touched so many lives through her witty and warm personality, her gracious giving, infectious laughter and tireless work ethic. Throughout her battle with cancer she remained optimistic and always maintained a sense of humor during the most trying times that set so many of her loved ones at peace. She joins her best friend and most beloved mother in heaven, Maria Adulia Martinez Davila.
She is survived by her father, David Guadalupe Sotello Davila of Friona; six brothers, David Davila Jr., Gilbert Davila and Michael Davila all of Friona, Robert Davila of Lubbock, Christopher Davila of Duluth, MN and Leander Davila of Austin; five sisters Erin Rios of Dimmitt, Victoria Duran of Lubbock, Marie Samarron of Friona, Stacy Davila of Duluth, MN and Vennisa Davila of Denver, CO.
She is preceded in death by her mother, grandparents.
In lieu of flowers, memorials contributions can be made in her name to the American Cancer Society Hope Lodge – 3511 10th Street, Lubbock, Texas 79415 or you may go to www.hopelodgelubbock.org "Donate to this Hope Lodge."
You may go online and sign the guestbook at www.colonialfuneralhome.org
Aaron Tate Osborn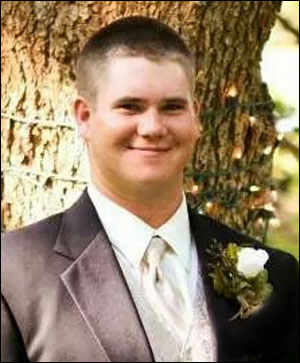 Aaron Tate Osborn, 22, of Lubbock, formerly of Friona died Sunday, May 18, 2014 in Lubbock. Memorial Services have been scheduled for 4:00 P.M. Thursday, May 22, 2014 at the Friona United Methodist Church in Friona. Arrangements by Blackwell-Mullins Funeral Home of Friona.
Aaron was born April 3, 1992 in Clovis N.M. to William Mark and Deirdre Kathleen Miller Osborn. Aaron was a 2011 graduate of Friona High School and was a faithful employee at Texas AgriLife Research in Lubbock.
Aaron loved outdoors, farming, and telling stories. He wanted to be around family and friends every minute. He wasn't one to sit around, he had to be busy playing guitar, going to the farm, or coyote hunting. He enjoyed the annual Osborn deer hunt at his Uncle Joe and Aunt Carolyn's ranch where he shot his first deer at the age of 12. He was very outgoing, he never met a stranger, was one of a kind, very respectful, opened doors for people and loved to help anyone in need. Aaron shoveled driveways and changed light bulbs for elderly neighbors because he had a very kind heart. He loved music, playing guitar with buddies and listening to music on his Turbo Charge Stereo in his pickup. He was a protective brother, and made the best of every situation. He was very mature and wise, he had a plan for everything and an explanation for everything.
He is survived by his parents of Friona; two sisters, Adrienne and Amy Osborn of Friona; grandparents, John and Beulah Miller and Joy Osborn of Friona; great-grandparents, Dorothy Ingram, of Friona, and Sarah Miller, of Amarillo; a nephew Ian; and a host of other wonderful family members and friends.
You may sign the online register book at www.blackwellmullins.com