Obituaries
Clinton Cyle Ward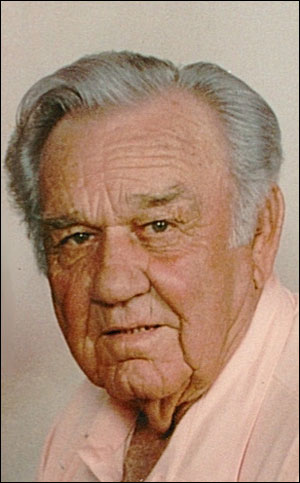 Clinton Cyle Ward died on Thursday, May 22, 2014, at Roosevelt General Hospital in Portales, New Mexico. Family visitation was held on Monday, May 26, 2014 from 3:00 – 5:00 PM at Blackwell-Mullins Funeral Home in Friona, TX. Funeral Services were held at 2:00 P.M. on Tuesday, May 27, 2014 at First Baptist Church in Bovina, Texas with Reverend Brian Mullins, Pastor. Burial followed at Bovina Cemetery, arrangements were under the direction of Blackwell-Mullins Funeral Home of Friona, TX.
Clinton Cyle Ward was born on December 18, 1922 in Chillicothe, Texas to Wylie J. Ward and Ethel Agnes Kidwell Ward. He married Wanda Marie Skeen on September 17, 1949 in Clovis, New Mexico.
He lived in Hereford, TX while he was co-owner of Ward Gin. Clinton also had a custom harvest service with five combines with his brothers. He had also been employed as manager at Spade Co-op Gin, Wyndom Co-op Gin, Bovina Gin, and then semi retiring, still worked for his son, Jerry. Clinton learned to play the piano by ear, loving to play hymns. His hobbies included traveling, visiting with people and spending time with his grandchildren.
He was preceded in death by his parents, nine brothers, and five sisters.
Clinton is survived by wife, Marie Ward, of Bovina, TX; one daughter; Kay Smyth, of Olton, TX; two sons: Jerry Ward, of Bovina, TX, and Ron Ward, of Farwell, TX; ten grandchildren; and twelve great-grandchildren.
To sign the register book online go to www.blackwellmullins.com
Mike Wayne London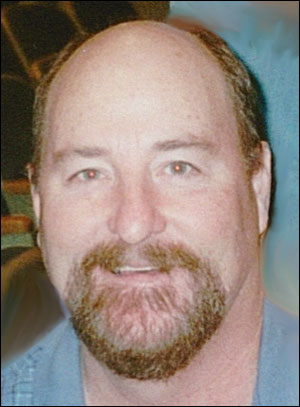 Mike Wayne London, 53, of Bovina, passed away Thursday, May 22, 2014 in Amarillo. Graveside services were held Saturday, May 24, 2014 at 10 a.m. at the Bovina Cemetery. Arrangements were under the direction of Blackwell-Mullins Funeral Home of Friona.
Mike was born June 28, 1960 in Friona, Texas to C.N. "Big Nick" and Letha Day Treinen. Mike grew up in Bovina and graduated from Bovina High School. From 1986-94 he farmed. He loved animals, especially his German Shepard dogs, watching movies and he was an avid Houston Oiler's fan. He enjoyed swimming playing basketball.
He is preceded in death by his dad, "Big Nick", and his beloved niece Christy Thatcher.
He is survived by his mother, Letha Treinen of Farwell; three children, Ty, Emma and Lilly London, all of Odessa; and one sister Rhonda Thatcher of Farwell.
To sign the register book online go to www.blackwellmullins.com