Obituaries
Wanda Nell Reeve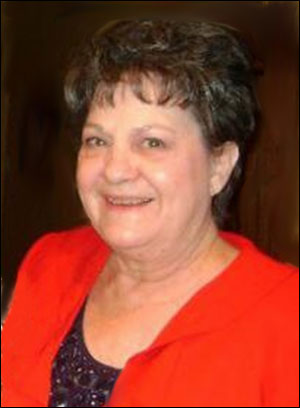 Wanda Nell Reeve, 69, of Amarillo, formerly of Friona died Friday June 20, 2014 in Amarillo. Funeral services were held 10:30 A.M. Tuesday, June 24, 2014 at the Friona United Methodist Church in Friona with Rev. Chris Condit, of Hillside Christian Church of Amarillo officiating. Burial followed in the Friona Cemetery by Blackwell-Mullins Funeral Home of Friona.
Wanda was born April 30, 1945 in Brownfield, Texas to Joseph Pierce and Frances Young Ready. She was receptionist and secretary for Aldridge, Actkinson & Rutter LLP in Farwell, loved to paint and work in her garden. She had been a Boy Scout Den Mother and a Girl Scout Group Leader, loved Country and Western music, Square Dancing and her family.
She was preceded in death by her parents.
Survivors include two sons, Joe Kyle Reeve and wife Sarita of Pampa, and Mitchell Reeve and wife Jan of Hereford; one daughter, Trudy Banner and husband Phil of Amarillo; three brothers, Mickey Ready and wife Christine of Waco, Frank Ready and wife Colleen of Oregon, and Don Ready of Summerfield, Texas; one sister, Patricia Baker and husband Jim of Lipan, Texas; eight grandchildren; and three great-grandchildren.
The children would like to give a special thanks to their father Joe Reeve for his support and love through this journey and also thank the many friends, doctors and nursing staff at Texas Oncology.
In lieu of flowers, the family requests memorials be made to Texas Oncology in care of Texas Oncology Foundation Inc., 12221 Merit Drive, Suite 500 Dallas, Texas 75251 or The Princess Warriors Support Group, 1000 S. Coulter St. Amarillo, TX 79106.
You may sign the online register book at www.blackwellmullins.com
Eddie "Joe" Steelman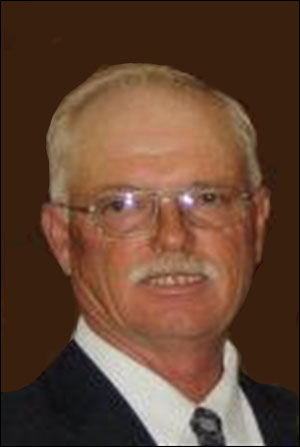 Eddie" Joe" Steelman, 57, of Bovina, died June 22, 2014 in Bovina. Funeral services are scheduled for 2:00 P.M. Thursday June 26, 2014 at the First Baptist Church in Bovina with Rev. Brian Mullins and Rev. Justin Lemons of Ft. Worth, officiating. Burial will follow in the Bovina Cemetery by Blackwell –Mullins Funeral Home of Friona.
Mr. Steelman was born on December 27, 1956 in Canyon, Texas to Edward Gayle and Phyllis Tucker Steelman. He married Esther Mejia June 7, 1975 in Bovina. He attended Bovina schools for 12 years and graduated Valedictorian of the class of 1975. He attended Texas A&M University, graduating Magna Cum Laude in 1978. He was a member of Phi Kappa Phi Honor Society.
Joe and Esther returned to Bovina to farm and raise their family. While farming in Parmer County, Joe served his community in many other capacities. He was a member of First Baptist Church of Bovina, where he faithfully served as Finance Treasurer, Sunday School teacher, and Usher. He was also a board member of the Bovina I.S.D. He enjoyed woodworking, playing forty-two, but most of all loved time spent with his grandchildren and family.
He is preceded in death by his father, E.G. Steelman; a brother, David Allen Steelman, and a brother-in-law, Isaiah Mejia.
Survivors include: his wife of thirty-nine years, Esther Steelman; their three sons, Luke Steelman and wife Kayla, Levi Steelman and wife Libby, Jake Steelman and wife Trisha, all of Bovina; his mother, Phyllis Steelman,of Bovina. His seven grandchildren are Corbin, Bailey, Aryah, Marshall, Reese, Annison and Wylie. Survivors also include numerous cousins, nieces, nephews and extended family.
In lieu of flowers, the family requests memorials to First Baptist Church Bovina or your favorite charity.
You may sign the online register book at www.blackwellmullins.com
MaeDell Taylor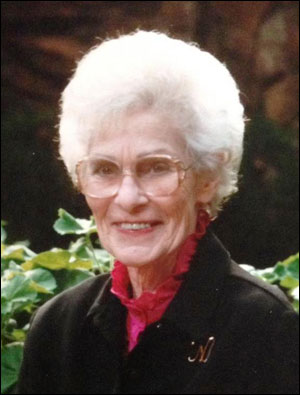 MaeDell Taylor, 86, of Amarillo, Texas, passed away June 21, 2014. Graveside services were held at 2 p.m. on Wednesday, June 25 at the Friona Cemetery with Rev. Jerry Lane officiating. Funeral services were under the direction of Cox Funeral Home of Amarillo.
MaeDell was born on June 16, 1928 in Lefors, Texas to Ernest and Eula Kuykendall. She moved to Friona with her family where she met Albert Clayton Taylor. They were married on June 13, 1942 in Clayton, New Mexico. He preceded her in death on July 3, 1993. After their marriage, Clayton was drafted into the military and he and MaeDell moved to Florida where he was stationed. Upon his discharge, they returned to Friona and farmed in the community. They also farmed in the Dumas area and Kress before returning to Friona. She spent most of her life in Wolfforth, wherew she and Clayton owned and operated the Tigers Den Restaurant until her retirement after 10 years. MaeDell was a hard worker, working long hours by the side of her husband. She was know for her compassionate and giving personality by all of her friends, family and caregivers.
She was preceded in death by her parents, her husband, a brother, Ernest Kuykendall, a sister, Flo LaFontain and a daughter, Sylvia Taylor.
MaeDell is survived by four sons, Joe Taylor and spouse, Jeff, of Santa Fe, New Mexico, Kirk Taylor and wife, Diane, of Petersburg, Texas, Brent Taylor and fiancé, Karen, of Wolfforth, Texas and Trent Taylor and wife, Jamie, of White Deer, Texas; one daughter, Tresa Miller and husband, Ellis, of Pampa, Texas; one brother, J.H. Kuykendall, of Los Angeles, California; two sisters, Ermoline Sands and husband, Wayne, of Canyon Lake, California and Gracie Ford and husband, Al, of Medford, Oregon; eleven grandchildren; and eight great-grandchildren.
Sign our online guest book at www.coxfuneralhomeamarillo.com.