Obituaries
Gary Scott Gober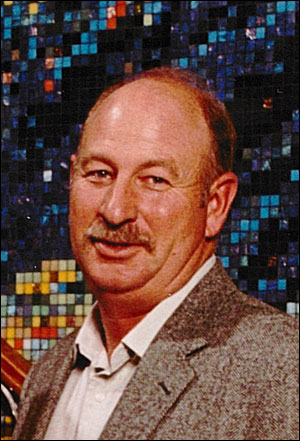 Gary Scott Gober, 58, of Farwell, died Thursday in Lubbock. Funeral services were held Monday July 7, 2014 at the Oklahoma Lane Methodist Church of the Oklahoma Lane Community with Rev. John Wesman and Rev. Ken Peterson, officiating. Burial followed in the Oklahoma Lane Cemetery by Blackwell-Mullins Funeral Home of Friona.
Gary was born February 7, 1956 in Clovis, N.M. to Leroy Scott and Clara Etha Derrick Gober. He graduated from Bovina High School in 1974, and attended Texas Tech University. He married April Wilson in Bovina January 14, 1978. He was a longtime Oklahoma Lane area farmer, a member of the Oklahoma Lane Methodist Church where he was a steward and communion steward among other acts of service. He was an avid motorcyclist, hunter, fisherman, and loved his family and friends.
He is preceded in death by his father, and a sister, Vickie Diane Gober.
Survivors include his wife April Gober of Farwell; one son Kirk Scott Gober of Bellaire; one daughter Nikki Alexander and husband Curt of Midland; his mother Clara Gober of Bovina; three sisters Debbie Schilling and husband Clyde of Lubbock, Ginger Johnson and husband Brett of Clovis, and Shana Camarata and husband Scott of Amarillo; one grandson Graham Scott Alexander; and numerous nieces and nephews.
The family requests memorials to The City Church Outreach Ministry 205 S. Polk St. Amarillo, Texas 79101 of a church of your choice.
You may sign the online register book at www.blackwellmullins.com
Lurline "Bobby" Frederick Cumpton
Lurline "Bobby" Frederick Cumpton, 91, of Grapevine, TX, passed away of natural causes on Monday, July 7, 2014. A memorial service was held on Thursday, July 10, 2014, at 11:00 A.M. at the Bovina Community Center in Bovina, with her grandson, Dr. Jeff Perkins, officiating. Interment will be in Bovina Cemetery at a later date.
Bobby was born February 1, 1923, in Albuquerque, NM, to George A. and Mabel Sowell Frederick. She married Allen Donald Cumpton in Ranchvale, NM, on April 4, 1940. She spent her life primarily as a homemaker. After moving to Bovina, TX, she and Allen owned a drugstore, and she later served as secretary for the First Baptist Church. She was a lifelong Baptist and a Sunday School teacher. Bobby, an avid sports fan, loved the Dallas Cowboys and the Texas Rangers. Together, she and Allen enjoyed 40 years of married life following sports of all kinds, including their children's and grandchildren's activities, and in later years, their sons' successful football coaching careers. Throughout her life Bobby appreciated each family member's gifts and valued their unique contributions.
She was preceded in death by her husband, Allen, and her grandson, Brent Cumpton.
She is survived by four children, Nancy (Erick) Perkins of Grapevine, TX; Don (Linda) Cumpton of Hereford, TX; Patsy (Bill) Bain of Midland, TX; and Rex (Connie) Cumpton of Amarillo, TX; grandchildren, Sharon, Russell, and Jeff Perkins; Amy Cumpton; David Cumpton; Laura Hamel and B.J. Bain; seven great-grandchildren; sister, Jeanne Kerby, and numerous nieces and nephews.