Obituary
Evelyn L. Randolph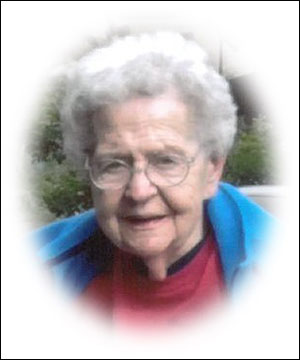 Funeral services for Evelyn L. Randolph, 79, a long time Parmer County resident were held Saturday, September 26, 2015 at Parkside Chapel in Hereford. Interment followed in Memory Gardens Cemetery in Amarillo. Services were entrusted to Parkside Chapel Funeral Home of Hereford. Mrs. Randolph passed away Tuesday, September, 22, 2015 in Friona.
Evelyn Lorraine Kanaga was born October 17, 1935 in Ness City, Kansas to Myrrl Excell and Grace Elizabeth Hinkle Kanaga. She attended school and graduated high school in Ness City, Kansas. Then she attended Southwestern Assembly of God Bible College for one year. Evelyn met and fell in love with William Dale Randolph. They married July 14, 1954 in Waxahachie, Texas. She and Dale farmed in the Lubbock area until they moved to Friona in 1966. She was a farmer's wife, and mother, she adored her grandchildren and great grandchildren. She was very devoted to her church. Evelyn was an excellent cook and baker. She loved to garden and grow vegetables. Every year she canned and put up food for the winter. The Randolph's were members of Grace Fellowship Church in Clovis, New Mexico.
She is survived by her two sons, LynEldon Randolph and wife Pat of Lazbuddie, Texas, Ramyrrl "Ram" Randolph and wife Millie of Cascade, Colorado; one daughter, Cherith Watson and husband Mark of Round Rock, Texas; one sister Lillian Tittle of Scott City, Kansas; six grandchildren; and three great-grandchildren.
Evelyn was preceded in death by her parents; her husband Dale; and a son Darwin Wade Randolph.
The family suggests memorials in Mrs. Randolph's name be made to Grace Fellowship Church, 500 Schepps Blvd, Clovis, NM 88101 or The National Osteoporosis Foundation, 1150 17th Street, NW Suite 850 Washington, DC 20036