Obituaries
Eldon Darrell "Sparky" Sparkman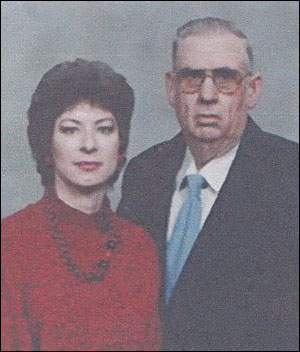 Services for Eldon Darrell "Sparky" Sparkman, 75, of Abernathy, TX were held November 5, 2015 in the Northside Baptist Church with Rev. Joel Perez, pastor, officiating. Burial followed in the Abernathy Cemetery under the direction of Abell Funeral Home & Flower Shop of Abernathy. Mr. Sparkman died Saturday, October 31, 2015 in Albuquerque, NM.
He was born August 13, 1940 in Seminole, OK to Ernest Darrell and Serena (Tiffin) Sparkman. He graduated from Friona High School in 1959. He married Linda Jo Mathis, June 12, 1967 in Lubbock, TX. He moved to Abernathy in 1966 from Shallowater, TX. He served as an Abernathy policeman for seven years and on the Abernathy Volunteer Fire Department and was named as an honorary fireman. He drove for Fleming Foods until 1995, and Groendyke Trucking Company. Later he drove as an independent for Frontier Dodge since 2007. Mr. Sparkman served on the Abernathy City Council from 2006-2014.
Mr. Sparkman was preceded in death by his son, Ray Sparkman on August 7, 2006, three sisters, Mary C. Springfield, Frances Parvin and Arietta Cook, and one brother, Glen Sparkman.
He is survived by his wife, Linda of Abernathy; one daughter-in-law, Tracy Sparkman of Abernathy; one sister, Maude Kemp of Lubbock; two grandchildren, Suzanne Reyes and husband Jevon of Abernathy and Tiffany Garcia and husband Tony of Lubbock; four great-grandchildren, Malachi and Isaac Reyes, Demiah and Antonio Garcia; one brother-in-law, James Mathis and wife Sharon of Oak Point, TX; two sisters-in-law, LaNell Lofland and husband Thomas of Arvada, CO, and Beverly Moorehead and husband Gary of Lubbock; nieces and nephews, Amy and Sabrina Garcia, Gregory and Beth Mathis, Debbie and Matthew Moore, Michelle Lofland, Sam & Heather Moorehead; great nieces and nephews, Isaiah Palomar, Kadyn Ware, Haylie Moore, Shiloh Moorehead, Kenny Brown, Damara and Abigail Mathis and Aftynn Lofland as well as several other nieces and nephews.
Danny "Peanut" Putman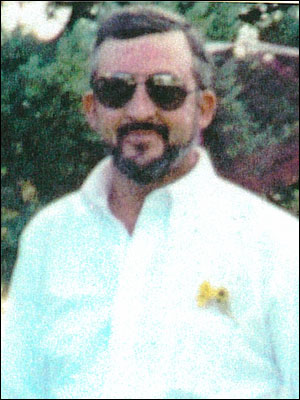 Danny "Peanut" Putman, 61, of Friona, died Wednesday, November 11, 2015 in Friona. Funeral services were held Saturday November 14, 2015 at Calvary Baptist Church in Friona with Pastor Bobby Broughton, and Johnny Baca of Hereford, officiating. Burial followed in the Friona Cemetery under the direction of Blackwell-Mullins Funeral Home of Friona.
Daniel was born June 15, 1954 in Littlefield, Texas to Delbert Denton and Christine Jeanne Tissiere Putman. He married Carmen Apodaca on April 22, 2000 in Las Cruces, New Mexico. He was a retired worker of the Texas Department of Transportation, and a member of Calvary Baptist Church. He loved to hunt, fish, collect Hot Wheel cars, flying model airplanes and dearly loved his family.
He is preceded in death by his father and one sister, Rose Marie Putman.
Survivors include his wife, Carmen of Friona; two sons, Derek Putman and wife Candice of Springer, N.M., and Johnny Baca of Hereford; two daughters, Clover Chacon and husband James of Las Cruces, N.M., and Amanda Hamilton and husband Chris of Friona; one brother, Jimmy Putman of Friona; two sisters, Nancy Jackson of Friona and Shirley Wimberly and husband Donnie of Clovis; and seven grandchildren.
Memorials may be made to Calvary Baptist Church, 1500 Cleveland, Friona, Texas 79035.
You may sign the online register book at www.blackwellmullins.com.
Virginia Tenorio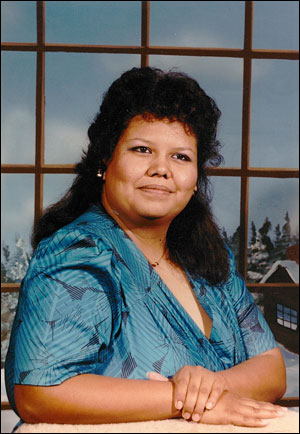 Virginia Tenorio, 54, of Hereford, passed away Monday, November 16, 2015 in Amarillo. Mass of Christian Burial was held Thursday, November 19 at St. John's Catholic Church in Hart with Rev. Raj Arockia and Deacon John Nino officiating, burial to follow at Hart Cemetery. Arrangements are being handled by Colonial Funeral Home of Dimmitt.
Virginia was born August 22, 1961 in Eagle Pass, Texas to Antonio and Dominga (Campian) Galan. She married Cruz Tenorio on May 15, 1999. She was a member of San Jose Catholic Church in Hereford and a homemaker. She enjoyed reading and cooking for her family, she had two Chihuahuas Poppy and Lee.
She is survived by her husband Cruz Tenorio of Hereford, one son Anthony Cisneros and his wife JoAnna of Lubbock and one daughter Sierra Tenorio of Hereford; her mother Dominga Fabela and her husband Rosendo of Friona; five brothers Manuel Galan of Hereford, Freddy, Gilbert and Mark Galan all of Friona and Daniel Tena of Amarillo and five sisters Rosa Gonzales and Sandra Galan both of Hereford, Margarita Hernandez of Dimmitt, Teresa Galan of Lubbock and Rachel Fabela of Amarillo; and one grandson on the way.
She is preceded in death by her father Antonio Galan and a brother Danny Ray Galan.
You may go online and sign the guestbook at www.colonialfuneralhome.org
Leo Joseph Mousseau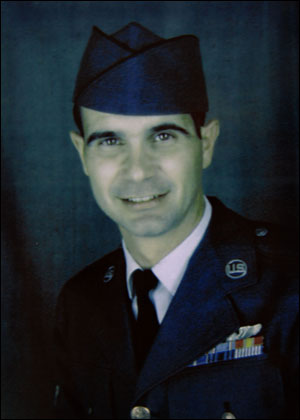 Leo Joseph Mousseau, 84, of Friona, Texas, passed away peacefully on November 15, 2015 at Wheatfields Senior Living Community in Clovis, New Mexico.
A memorial service will be held at 11:00 am Sunday, November 22 at the Seventh-day Adventist Church at 1501 E. Llano Estacado Blvd in Clovis, with Elder Harry Stone officiating. Cremation has taken place.
He was born in Troy, N.Y. to George and Anna Mousseau on August 29, 1931. He was blessed to have two families in his lifetime. He married Patricia Edwards in 1952 in California. They divorced and in 1962, he married June LaVoy Ford in Texas.
He joined the USAF at 16 years old, right after graduation. He was stationed at Castle AFB in Merced, California. He worked as an aircraft mechanic and a photographer/topographer for the Air Force. He was later stationed in Okinawa, Japan during the Korean War. He retired from the Air Force after 22 years as a Technical Sergeant. He eventually moved to Friona, Texas and worked as a mechanic at Missouri Beef Packers where he retired a second time.
His passion of photography led him to create his own home darkroom where he taught two of his daughters how to develop prints from film. He was never without a camera or a movie/video camera.
He played numerous musical instruments such as the clarinet and saxophone. In his later years, he fulfilled one of his greatest passions by joining the Bill Case Combo as a piano/keyboard player.
He was preceded in death by his parents, George, Anna (mother), Elizabeth (step-mother), brother Bill Mousseau and one son, David William Mousseau.
He is survived by his daughters, Renia (Bob) Seibel, Connie Beamer, LeAndra (Jerry) McGrath and one son, Tim Mousseau. He has six grandchildren and four great-grandchildren, with one on the way.
The family wishes to extend our sincere, heartfelt thanks to Gentiva Hospice and Wheatfields Senior Living Community. During his almost two-year stay, they treated him with respect, loved and cared for him.
Services are under the care and direction of Steed-Todd Funeral Home & Crematory, 800 E. Manana Blvd. Clovis, New Mexico (575) 763-5541. . You may sign the online guest registry at www.steedtodd.com.