Obituaries
Grady Sorley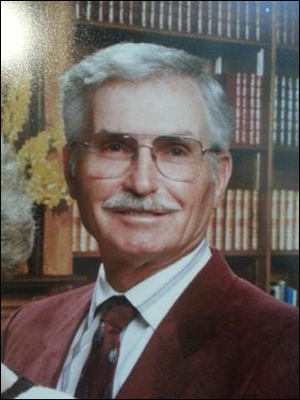 Church services for Grady Sorley, 86, formerly of Bovina, were held Saturday, December 19, 2015 at First Baptist Church in Muleshoe, with Dr. Stacy Conner, of Muleshoe, officiating. Burial followed in the Bovina Cemetery in Bovina, Texas. Grady died Tuesday, December 15, 2015 in Olton, Texas.
Grady was born December 2, 1929 in Lamb County, Texas to Emil and Bula Sorley. He married Dorothy Jones in Clovis, New Mexico on August 26, 1950.
Grady moved to Bovina in 1954. He was an ordained Deacon in 1959 and served for over 44 years at the First Baptist Church in Bovina. He also served as the Chairman of Deacons, Sunday School Director and teacher, youth leader, Baptist Men, including president, and choir director for over 20 years. He and Dorothy have sung for numerous occasions, including concerts, weddings, revivals and other ministries in Bovina and the surrounding communities.
He was also a member of the Llanos Altos Baptist Men's Association. He made several mission trips to Mexico and Guatemala.
Grady served on the school board in Bovina from 1961 to 1969, with three of those years as president. He was a member during the years Ridglea Elementary was constructed.
He was on the Bovina Chamber of Commerce and helped with Bull Town Days. Grady was also a member of the Bovina Lions Club, a past owner and director of Bovina Pump Co. and Agri-Sprayers. He served on the Board of Directors of the Bovina Medical Clinic, was an officer on the Board of Directors for the High Plains GPI Cooperative.
Grady was a successful farmer in the Bovina community. He was the highest producer of sugar per acre in 1967 in the Texas-New Mexico sugar beet growing area.
He has always enjoyed singing, coming from a family that loved music. Grady and Dorothy recorded an album "Sweet and Easy" in 1978 and this was a very rewarding experience for them.
He is preceded in death by his parents and four brothers and sisters.
Grady is survived by his wife, Dorothy; his two sons, Phil Sorley and his wife, Patty of Huntington Beach, California and Ken Sorley and his wife, Terri of Clovis, New Mexico; his daughter, Debra Beauchamp and her husband, Mike of Friona, Texas; his sister, Nita Powell of Summerville, Texas; his brother, Gene Sorley of Lubbock, Texas; nine grandchildren, Alison, Cole, Chris, Angela, Lori, Tony, Sara, Jill and Sydney; and twelve great-grandchildren.
The family suggests memorials be made to First Baptist Church, 220 West Avenue D, Muleshoe, Texas, 79347. Online condolences may be made at www.ellisfuneralhomes.com.
Tom Jarboe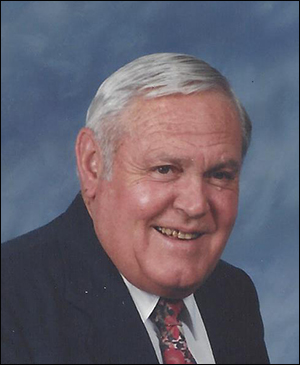 Tom Jarboe, 84, formerly of Friona, Texas, died Saturday, December 19, 2015. Funeral services were held Wednesday, December 23, 2015 at Southwest Church of Christ, 4515 Cornell Street, Amarillo, Texas.
Tom was born July 3, 1931, in Floydada, Texas to Mal and Grace Jarboe. In 1951, Tom married Bettye Laminack. He received his undergraduate degree from West Texas State University where he later earned his Masters of Education. He proudly served in the US army, in Korea, from 1952 -1954.
Tom and Bettye lived in Friona for 60 years and were active members of the community. Tom worked for the Friona ISD as a teacher, coach, principal, and superintendent. During his career, he impacted the lives of countless students and educators.
In 1982, Tom was named Friona Man of the Year. He was also a finalist for State Superintendent of the Year. He later worked for the Texas Association of School Boards.
Tom and Bettye were faithful members of the Sixth Street Church of Christ, where he served as a bible class teacher and elder.
He was preceded in death by his parents, and a brother Malvin Jarboe.
He is survived by his wife Bettye, of Amarillo; daughter Jeanine and husband Chris of Amarillo; and son Jay and wife Sherry of Keller, Texas. He was Papa to his four grandchildren, Meagan, Jayson, Ryan, and Jacob.
The family suggests memorials to High Plains Children's Home.
Radford Oscar Venable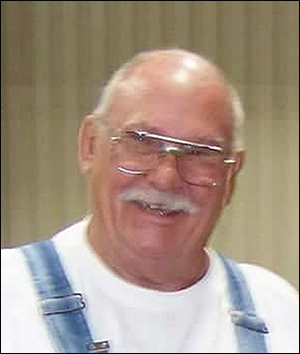 Radford Oscar Venable, 68, of Bovina, Texas, died December 27, 2015 in Lubbock, Texas. Memorial services have been scheduled for 2:00 p.m. Saturday, January 2, 2016 at the First Baptist Church of Bovina with Rev. Brian Mullins, pastor, officiating. Arrangements are under the direction of Blackwell-Mullins Funeral Home of Friona.
Radford was born May 1, 1947 in Clovis, N.M. to Elton Radford and Marie Margaret Langer Venable. He served in the United States Navy then married Anita Kay Stone January 16, 1970 in Bovina. He was a long time Bovina businessman and truck driver. He served as a member of the Bovina Jaycees, Chamber of Commerce and Bovina City Council. He was a loving husband, father and Popa. Besides being with family he loved his time with friends and his hot rod vehicles.
He is preceded in death by his parents.
Survivors include his wife of Bovina; two sons, Bud Venable of Lubbock and Rusty Venable and wife Amanda of Shallowater; one daughter, Amy Mejia and husband Daniel of Ozona; one sister, Margaret Jo Moore and husband Owen of Loogootee, Indiana; and seven grandchildren, Gavin, Alex and Ace Mejia, Sadie, Sidney, Shelby, and Kennedy Venable.
Memorials can be made to: St. Jude Children's Research Hospital, 501 St. Jude Place, Memphis, Tennessee 38105
You may sign the online register book at www.blackwellmullins.com.
Kenneth W. Neill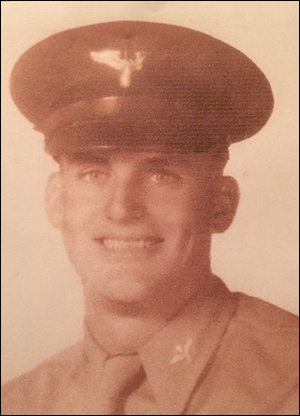 Kenneth W. Neill, 93, of Friona, died Wednesday, December 23, 2015 in Friona. Memorial services will be held at 10:00 a.m. Saturday, January 2, 2016 at Parkside Chapel, in Hereford, with the Reverend Kyle Struen, pastor of First Baptist Church officiating. Interment will follow in West Park Cemetery, under the direction of Parkside Chapel Funeral Home.
Kenneth was born October 25, 1922 in Merkel, Texas to William C. and Mattie Johnson Neill. He graduated from Merkel High School in 1940 and attended college at Weatherford Junior College and Wayland Baptist College.
After the bombing of Pearl Harbor, he volunteered for the Army Air Corps but was classified as Inactive Reserves and told to stay in school, subject to call at any time. That call came in January of 1943 when he was activated and entered into training as an Aviation Cadet. After several training stations, he and his fellow B-29 crewmates were sent for overseas service to Tinian Island in the Marianas where they landed on December 21, 1944. In February of 1945 they flew their first mission and concluded with their 37th mission over Japan in July 1945. They were shot down and ditched the plane in April of 1945 but were rescued after 73 hours on rafts.
He returned to U.S. soil in September of 1945 and married Lesta Lee Sharpe in Follett, Texas on October 21, 1945. They lived in Summerfield, Texas after the marriage until they moved to Friona in October of 1962.
Kenneth was a man of God whose faith was rock solid. His family was his treasure. He was a farmer and involved with various agriculture endeavors and finally worked the last several years at Hi Pro Feeds in Friona before he retired. He was an avid sports fan, especially when his kids and grandkids were playing. Woodworking was a hobby that he pursued in his retirement years.
Kenneth was preceded in death by his parents, all of his siblings, his wife, and daughters, LeAnn Neill and Susan Baker.
Survivors include two daughters, Cheryl Weatherly of McKinney, Texas and Becky Dunn and husband Cayce of Aurora, Colorado; two sons, Mark Neill and wife Lisa of Friona, Texas and Mike Neill and wife Kristi of Canyon, Texas; ten grandchildren and ten great-grandchildren.
Memorials can be made to Heritage Estates Assisted Living or Prairie Acres Nursing Home at 201 E. 15th St, Friona, Texas 79035.

Lillie Mae Perkins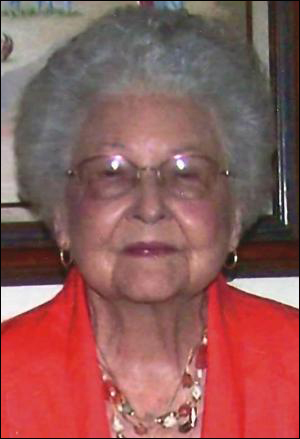 Lillie Mae Perkins, 88, of Amarillo, Texas died Friday, Dec. 18, 2015. Services were held Monday, December 21, 2015 in Amarillo at the Church of Christ, 9999 S. Western Street, with Pat Mannon, evangelist from Huntsville, Arkansas, officiating. Graveside services followed in the Friona Cemetery in Friona, Texas. Arrangements were under the direction of Rector Funeral Home Osage Chapel, 2800 S. Osage Street, Amarillo.

Mrs. Perkins was born in Tribbey, Okla. She married Richard Perkins on June 11, 1944, in Tribbey. They spent 71 wonderful years together.

Mrs. Perkins lived in Friona most of her adult life. She cared for children in her home for many years and loved baking. She was a homemaker and a member of Amarillo Church of Christ. She moved to Amarillo in 2009.

She was preceded in death by a grandson, Richard Leon Perkins in 1992.

Survivors include her husband, Richard; four daughters, Linda Pate and Alisa Trimmell and husband Glen, all of Amarillo, Anita White and husband Larry of Lubbock and Angela Novak and husband Mike of Manassas, Va.; three sons, James Perkins of Amarillo, Bobby Glenn Perkins and wife Diane of Bushland and Billy Ray Perkins of Putnam; a sister, Monte Ann Whalen of Wildomar, Calif.; 14 grandchildren; and eight great-grandchildren.