Obituaries
Royce Dan Schilling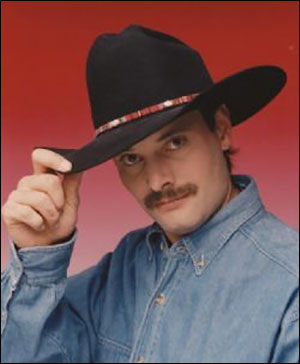 Dan Schilling, 50, of Roswell, NM, passed away on March 16, 2015. Funeral services were held at Country Club Road Church of Christ, Friday, March 20, 2015. Ministers Doug Austin and Josh Watkins officiated. Interment was in Friona, TX.
Royce Dan Schilling was born Oct. 14, 1964 to Lawrence (LH) and Erma Schilling in Friona, TX.
He married Cathryn Custer on June 11, 1994. They have two girls, Brianna and Kaitlyn.
Dan was a wonderful gardener, enjoyed his plants and could grow anything. He would test his soil, begin his seedlings early and baby them along. As a young child, Dan was fascinated with how things worked and was always taking things apart, especially John Deere tractors. Dan was an avid Oklahoma University fan, who proudly wore his OU cap. He carried on his families' notoriously famous secret tradition of a homemade BBQ sauce, he took great pride in that, without releasing any secret ingredients, and his homegrown tomatoes were his pride and contribution to the sauce. Dan was a generous and loving man.
While living in Oklahoma, Dan was baptized into the Church of Christ. When he and Cathryn moved to Roswell, NM they attended the Country Club Road Church of Christ. He loved his family very much and will be sorely missed.
Dan was preceded in death by a brother, Perry, and his father, Lawrence (LH) Schilling.
Survivors include his wife, Cathy and his two daughters, Brianna and Kaitlyn. He is also survived by his mother, Erma Schilling (Friona, TX), Roy and Linda Custer (Portales, NM) and his 11 siblings: Linda and Wayne Brower (Brookhaven, Pa), Jim Schilling (Amarillo), Larry Schilling(Amarillo), Sandy and Clarence Hughes (Castle Rock, Co), Vincent and Kathy Schilling (Lovington, NM), Angela and Michael Goodnough (Wilson, TX), Clyde and Debbie Schilling (Lubbock), Kevin and Linda Schilling (Canyon), Mary and Donnie Gustin (Temple, TX), Tom and Nancy Schilling (Lubbock), Brenda and Dub Whitmore (Gatesville, TX); and a brother in law, Chad Custer (Albuquerque, NM)
Arrangements were under the personal care of LaGrone Funeral Chapel. Online condolences may be made at www.lagronefuneralchapels.com.
Landon Wade Wiseman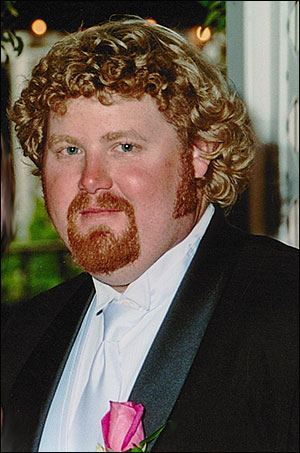 Landon Wade Wiseman, 35, of Friona, Texas, died Wednesday, March 18, 2015 in Santa Fe, New Mexico. Funeral services were held Monday, March 23, 2015 at the First Baptist Church in Friona with Rev. Brett Hoyle, pastor, officiating. Burial followed in the Friona Cemetery under the direction of Blackwell-Mullins Funeral Home of Friona.
Landon was born August 27, 1979 in Plainview to Mitchell and Johnnie Walter Wiseman. He graduated from Friona High School in 1998, later going to Western State College of Colorado in Gunnison, Colorado and West Texas A&M in Canyon. He married Ashley Denise Law September 4, 2005 in Canyon. He worked for Crawford Landscaping in Amarillo and later became a fishing guide in Colorado. He then was a Parmer County farmer proud of being a part of the One Ton Cotton Club. He was an outdoor enthusiast, especially loving fly fishing, hunting and tele-skiing.
He is survived by his wife, Ashley of Friona and their three children, Hunter, Kinsley and Piper; his parents-Mitchell and Johnnie Wiseman of Friona; two brothers, Daniel Wiseman of Friona and Christopher Wiseman of Canyon; two sisters, Lindy Wiseman and Julie Wiseman both of Amarillo; and grandparents Buddy and Betty Wiseman of Friona.
Memorials can be made to the Landon Wiseman Love Fund at the Friona InterBank, 1105 N. Cleveland, Friona, Texas 79035.
You may sign the online register book at www.blackwellmullins.com.