Obituaries
Hank Blackburn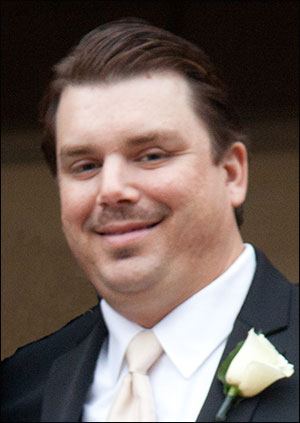 Hank Blackburn, 27, of San Antonio, Texas passed away Monday, March 23, 2015. He was born to Brian and Kerry Blackburn on May 31, 1987 in Hereford, Texas. Services were held Saturday, March 28, 2015, at Matthews Funeral Home Chapel, 601 S. Kelly, Edmond, Oklahoma, followed by burial at Memorial Park Cemetery, 13400 N. Kelly, Edmond.
Hank worked in the oil and gas industry, doing a job that he loved. Hank had a passion for writing music and loved the Dallas Cowboys. Hank excelled in baseball at Edmond Santa Fe High School earning first-team All-Edmond and first-team All-City honors. He earned an athletic scholarship to play baseball in college.
He is survived by his parents Brian and Kerry Blackburn of San Antonio, Texas; two brothers Colton and wife Josie, and Clayton, all of Edmond, Oklahoma; his grandparents Rex and Marilyn Blackburn of Friona, Texas and Myrna Cain of Orange Grove, Texas; and many other family members and loved ones.
In honor of Hank, memorial contributions may be made to Make-a-Wish Foundation.
Annie Myrtle Nunn Melton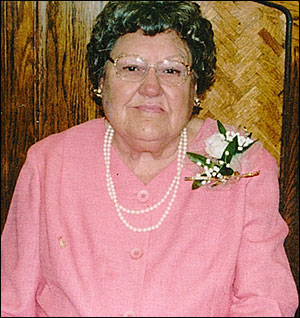 Annie Myrtle Nunn Melton, 91, of Hereford, formerly of Friona, died Saturday March 28, 2015 in Hereford. Funeral services were held Wednesday April 1, 2015 at Calvary Baptist Church in Friona with Pastor Bobby Broughton, officiating. Burial followed in the Friona Cemetery by Blackwell-Mullins Funeral Home of Friona.
Myrtle was born October 19, 1923 in Clarksville, Texas to Matthew Allen and Annie Cleveland Miller Nunn. She married Rufus Floyd Melton on September 11, 1943 in Clarksville. She was a member of Calvary Baptist Church where she attended the nursery for many years. She loved her family, especially her grandkids, gardening, flowers and plants.
She is preceded in death by her parents, husband, a daughter, Judy Martin, a son-in-law, H.T. "Tuffy" Dement, five sisters and one brother.
She is survived by two daughters, Carolyn Dement of Friona and Gail Blouch and husband Jim of Catoosa, Oklahoma; two sons, Ronald Melton of San Angelo and Doyle Melton and wife Patty of Tulsa, Oklahoma; one son-in-law, Larry Martin and wife Jeannie of Friona; one sister, Wanza Graham of Lorraine; 13 grandchildren; 19 great-grandchildren; and two great-great-grandchildren.
Memorials may be made to a favorite charity. You may sign the online register book at www.blackwellmullins.com.
Delmira Bautista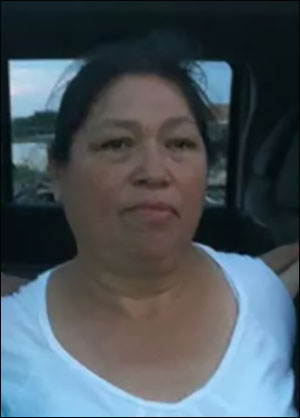 Delmira Bautista, 57, of Friona, TX, died on Monday, March 30, 2015 in Friona, TX. Funeral services were held on Thursday, April 2, 2015 at First Baptist Church of Friona with Reverend Brett Hoyle, pastor, officiating. Burial followed in Friona Cemetery under the direction of Blackwell- Mullins Funeral Home of Friona.
Delmira was born on June 23, 1957 in Los Fresnos, TX to David Bautista, Sr. and Ramona Arumbal Bautista. She was a homemaker, and a caregiver for many children, including her grandchildren, whom she adored. Her hobbies included playing cards, bingo, and watching Family Feud. She was a Christian woman.
She was preceded in death by her parents.
Survivors include three daughters, Geneva Vargas and husband, Ascension, Norma Torres, Yolanda Torres and friend, Josh Snyder, all of Friona, TX; seven sisters, Esmeralda Mendez of Friona, Rosa Chavez of Bovina, Anita Salcido for Friona, Diana Ramos of Hammond, Indiana, Jeanie Bautista of Chicago, Illinois, Janie Cortez of Amarillo, TX, Sandra Bautista of Friona; five brothers, David Bautista of Friona, Elisandro Bautista of Canyon, TX, Gilbert Bautista of Friona, Michael Bautista of Friona, and Victor Mannrique of Friona; nine grandchildren; and four great-grandchildren
To sign the register book online go to www.blackwellmullins.com.