Obituaries
Brandi Michelle Magee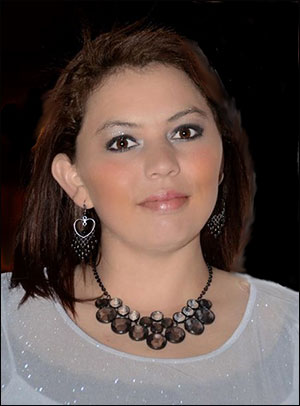 Brandi Michelle Magee, 31, of Friona, TX, died on April 21, 2015 in Houston, TX. A Celebration of Life service will be held at 10:00 a.m. on Friday, May 1, 2015 at Calvary Baptist Church with Pastor Bobby Broughton, officiant. Arrangements are under the direction of Blackwell-Mullins Funeral Home of Friona.
Brandi was born on January 20, 1984 in Hereford, TX. She married Adam Neal Magee on September 26, 2013 in Las Vegas, Nevada. Her life was her children and serving others. She was an employee of the City of Friona as E.M.S Director.
Survivors include her husband, Adam Neal Magee of Friona; four sons, Evan Snyder, Kaleb Nunley, Seth Guzman and Samuel Magee all of the home; her parents, Jimmy and Jennifer Gonzales of Friona; her grandmother, Dorothy Blankenship of Amarillo, TX; three brothers, David Woody of Amarillo, Jacob Gonzales of Amarillo, and Jodi Gonzales of Friona; one sister: Kayla Gonzales of Friona; four step-brothers, Jim Norman of Sioux Falls, SD, J. T. Norman, Justun Norman, and Jerett Norman all of Portales, NM.
To sign the register book online go to www.blackwellmullins.com.
Roy Crawford Sr.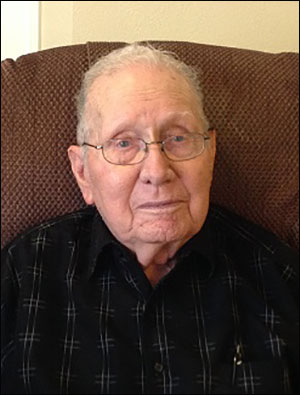 Roy Crawford Sr., 92, of Lake Dallas, died Thursday, April 23, 2015.
Funeral services were held Tuesday, April 28, 2015 at First Baptist Church in Lake Dallas, Texas with Dr. Ben Smith officiating. Burial followed at Forest Park Cemetery in Greenville, Texas with Masonic Rights. Arrangements were by Schooler Funeral Home, 4100 S. Georgia Amarillo, Texas.
Roy Crawford was born on October 16, 1922 to Roy Calvin and Willie Crawford in Quinlan, Texas. He graduated from Quinlan High School and received his Bachelors degree from East Texas State Teachers College and his Masters at Sam Houston State. He married Evelyn Browning on January 16, 1943.
Roy entered the Navy in January 1944, and served in World War II. He witnessed the raising of the flag in Iwo Jima. He was stationed on the Richard P. Leary destroyer and was discharged in March 1946. He and his shipmates remained close for a very long time.
Roy was active in the Denton County Livestock Association, North Texas State Fair, and taught Vocational Agriculture for 44 years in Three Way, Bovina, Groom, and Lake Dallas. He was a member of the First Baptist Church in Lake Dallas since 1966 and was deacon from 1969. He was a longtime member of Lions Club, a board member of Farm Bureau, served on the Board of Directors, and a 65-year Mason.
He was preceded in death by his parents and his wife, Evelyn Browning Crawford on June 8, 1997.
Roy is survived by his daughters, Patricia Ann Turner and husband, Jack of Glen Rose, TX and Judy Babcock and husband, Bobby of Groom, TX; his son, Roy Crawford Jr. and wife, Jean of Forney, TX; best friend, Hazel Boyd of Lake Dallas; six grandchildren, Tambra, Jarrett, Rachael, Troy, Jill, and Shari; thirteen great-grandchildren; and also, numerous nieces and nephews.
The family suggests memorials be made to Denton County Livestock Association, 3100 Fort Worth Drive, Denton, Texas 76205 or Boys Ranch, P.O. Box 1890, Amarillo, Texas 79174-0001.
Please sign our online guest register at www.schoolerfuneralhome.com.