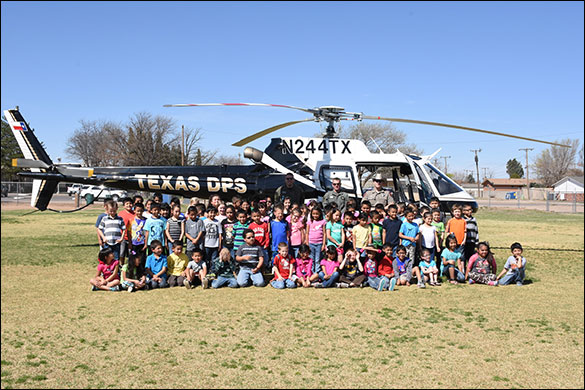 ron carr photo
Friona first grade students were treated to a field trip in conjunction with their subject of social studies. On Wednesday April 1 the Department of Public Safety (DPS) helicopter from Amarillo landed at the junior high football field and DPS officers gave the students a look inside the helicopter and talked to them about the various situations in which the helicopter is used.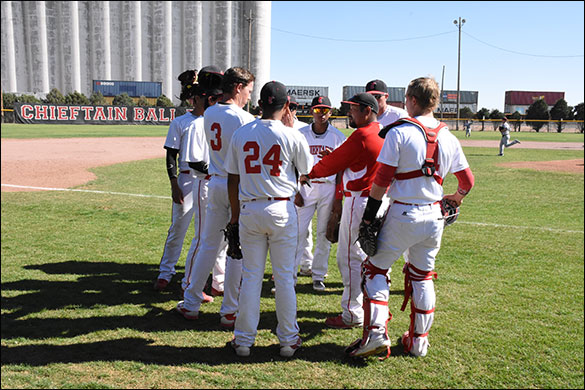 ron carr photo
Chieftain coach Jesus Quiroz rallies the boys during Tuesday's 7-6 win over the Littlefield Wildcats.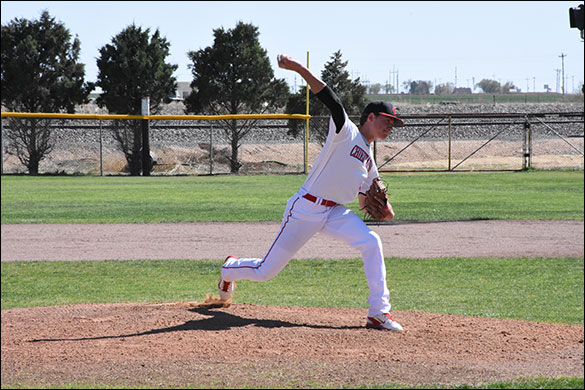 ron carr photo
Senior hurler Mason Loflin delivers a pitch in Tuesday's game vs. Littlefield. The Chiefs beat the Wildcats 7-6 in seven innings. The Chiefs are now 1-2 in district and travel to Dimmitt for a game Saturday April 11. Game time is 12:00 p.m.

Congratulations to Friona hometown boy Jimmy Arias. He is the new Friona ISD Athletic Director/Head Coach. The decision was made after a late night school board meeting Monday. The candidates for the position were narrowed to four. They were interviewed Monday evening in a school board meeting that lasted until after midnight. Jimmy is a FHS graduate who has been an assistant coach and teaches world geography. He will not be teaching when the 2015-16 school year begins. Jimmy is married to Carrie, a special ed teacher. They have five children. Congratulations to Jimmy and family. I think it was a good choice. (more...)
Meals on Wheels celebrates 30th Anniversary
The Friona Meals on Wheels Board of Directors and members gathered Tuesday, April 7 to celebrate a milestone. Meals on Wheels has been serving the nutritional needs of the local area for 30 years.
The Meals on Wheels program was organized by a group of concerned persons as a result of a caring pastor who felt there was a definite need in Friona for such a program. (more...)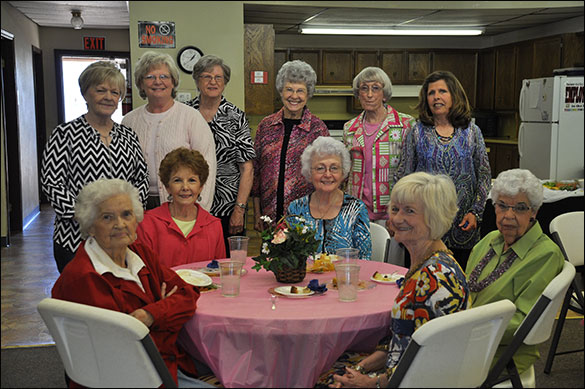 dana jameson photo
Friona Meals on Wheels celebrated 30 years of service to the community on Tuesday. In attendance were, seated, l-r, LaVelle Lillard, Betty Reeve, Mary Joyce Barnett, Sharon White and Anna Jo Blackburn. Standing are, l-r, Leslie Rushing, Teena Hughs, Tommie Boeckman, Betty Wiseman, Tommie Mercer and Marilyn Stovell.