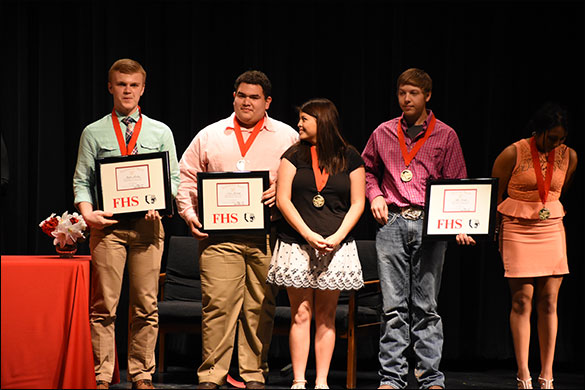 ron carr photo
The top ten Class of 2015 graduates were introduced at Sunday's senior awards assembly. From left are Haden Smiley, valedictorian, Lino Tarango, salutatorian, Alicia Ybarra, and Tyler Hough, historian. Alicia was #3 in the class but came to FHS this year. District regulations require the top three graduates attend FHS for their junior and senior years. Tyler Hough, #4 in the class, will serve as the 2015 historian.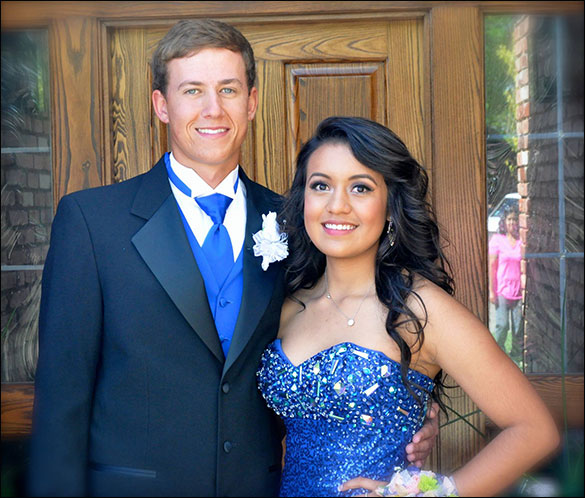 Mason Loflin & Andrea Juarez
2015 Mr. & Miss. FHS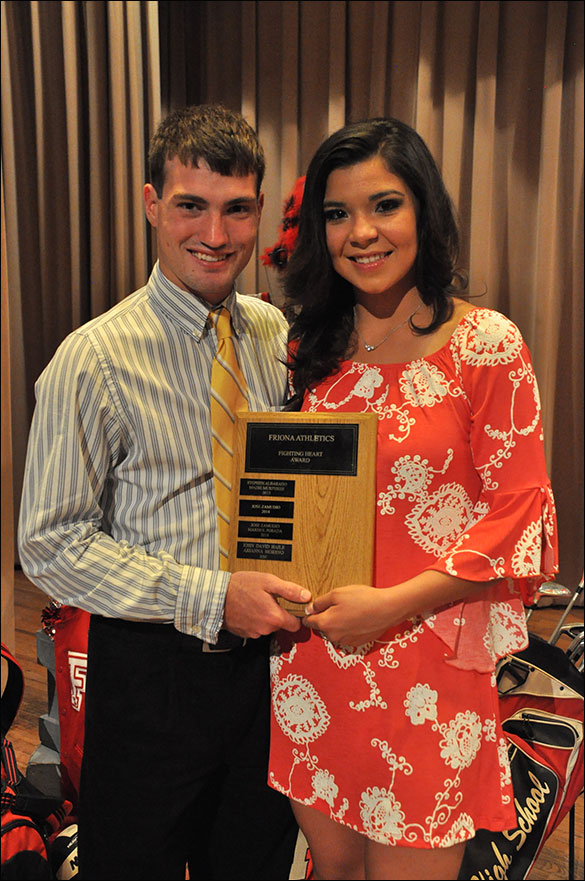 FHS 2014-15 Fighting Heart award winners John David Haile and Arianna Moreno.
As of sometime Tuesday Friona had received about 5.5" of rain so far in May and it is still raining. Lakes are rising, fields are muddy, and we are all happy about it. (more...)
Friona High School held the 2014-15 Who's Who ceremony on Thursday, May 14 at the FHS auditorium. (more...)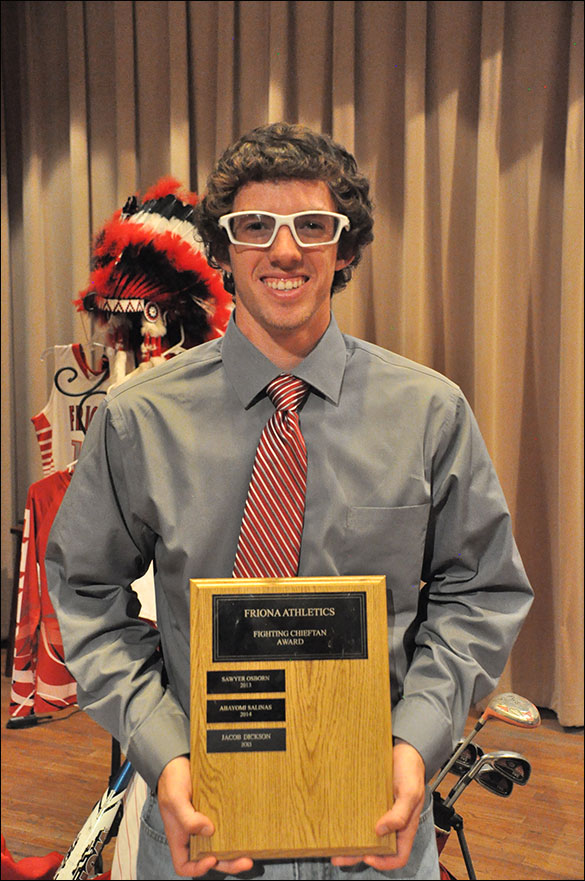 Fighting Chieftain award winner Jacob Dickson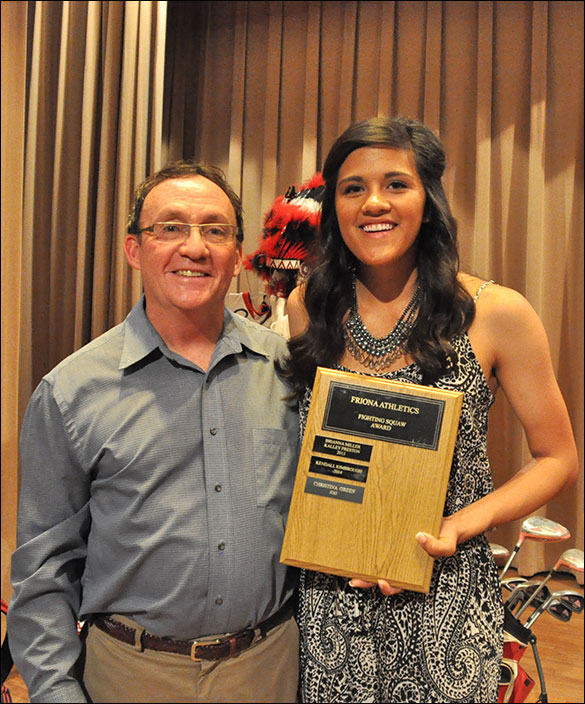 Fighting Squaw award winner
Christina Green with Coach Bryan Masse