Obituaries
We lost a wonderful lady Saturday, May 16, 2015. Our Granny left this world to be in heaven. She was a Granny to everyone she met. She made a great impact on whomever she came in contact with.
Formally of Friona, Mary Lily Hunt Fletcher (Granny), 90, of Cushing, TX and Idalou, TX, passed away on May 16, 2015 peacefully in her sleep. The funeral service was held May 20, 2015 at New Faith Church, Sacul, TX. Pastor Mike Williams of New Faith Church officiated. Burial followed at Oakwood Cemetery.
She was a seamstress and worked in the Friona High School cafeteria as a cook. Mary enjoyed sewing, traveling, gardening, and spending time with all her grandchildren. She made clothes for the grandchildren and pieced quilts for many family members and friends. As well as, teaching the grandchildren to sew. She traveled from California to Virginia seeing people and things. She loved working in the garden, to show her grandchildren how to plant, pick and can vegetables. Her lifetime was well spent with her loving family and friends.
Mary was preceded in death by her loving husband Edger Fletcher; and her sister Molly Bell Hunt Holland.
Mary is survived by her daughters: Letha Ann Fletcher Cunningham and husband Dale of Cushing, Barbara Gail Fletcher Taylor and husband James of Idalou. She is also survived by six grandchildren, sixteen great-grandchildren, and three great-great-grandchildren.
Nick Collier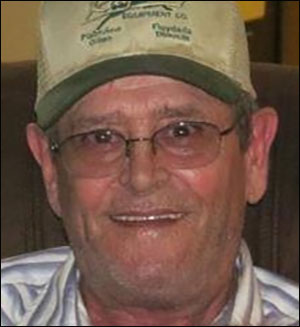 Nick Collier, 61, of Friona died, Wednesday, May 20, 2015 in Amarillo. Graveside services were held Saturday, May 23, 2015 at the Friona Cemetery in Friona with Trey Collier, officiating. Burial followed under the direction of Blackwell-Mullins Funeral Home of Friona.
Nick was born June 17, 1953 in Friona to G.A. and Doris June Phipps Collier. He loved John Deere tractors, building computers and his family.
He is preceded in death by his father.
Survivors include one son, Richard Garner of Holdenville, Oklahoma; four daughters, Kimberly Captain of San Angelo, Wendy Zimmerman of Holdenville, Oklahoma, Stephanie Dunn and husband Peter of Amarillo, and Melissa Cook and husband Richard of Alvarado, Texas; his mother, June Collier of Amarillo; two brothers, Trey Collier and wife Marina of Houston and Gregg Collier and wife Michelle of Humble; and 16 grandchildren.
Darell Thompson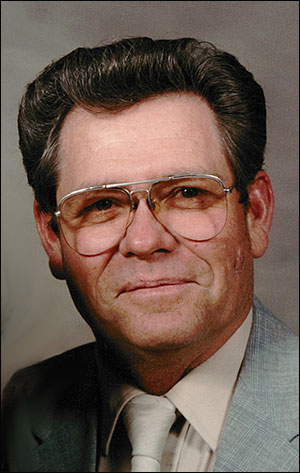 Darell Thompson, 76, of Friona, died Wednesday, May 20, 2015, in Friona. Funeral services were held Saturday ,May 23, 2015 at Calvary Baptist Church in Friona with Pastor Robert Kerby of Victory Family Worship Center and Rev. Brett Hoyle, pastor of First Baptist Church, both of Friona, officiating. Burial followed in the Friona Cemetery by Blackwell-Mullins Funeral Home of Friona.
Darell was born November 20, 1938 in Shattuck, Oklahoma to John S. and Flora Maxine Wolfe Thompson. He married his wife Betty February 14, 1980 in Carlsbad, New Mexico. He loved farming, flying radio controlled airplanes, fishing, motorcycle riding, his family and his Lord.
He is preceded in death by his parents; and three sons, Jimmy Williams, Terry Thompson and Tim Thompson.
He is survived by his wife Betty of Friona; two sons, Bobby Thompson and Dustin Thompson and wife Marcia both of Friona; two daughters, Tonda Clark and husband Rondee of Friona, and Kathy James and husband Pat of Happy; 13 grandchildren and 16 grandchildren.
You may sign the online register book at www.blackwellmullins.com.