Obituaries
John Edgar Smith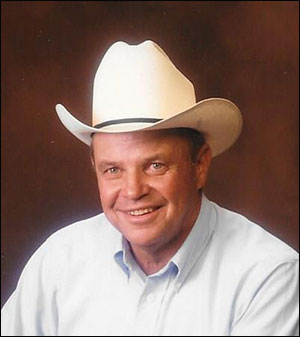 John Edgar Smith, 85, longtime Hereford resident, died Friday, May 1, 2015 in Amarillo with his family at his bedside.
A Memorial Celebration of Life Service is scheduled on Monday, May 11, 2015 at 2:00 p.m. at First Presbyterian Church with Rev. Don McDonald, Pastor, officiating. Burial will follow on Tuesday, May 12 at Lieb Cemetery, Hutchinson County Texas. Services are under the direction of Hereford Heritage Funeral Home, 411 6th Street, Hereford, Texas.
John was born October 14, 1929 in Hereford, Texas to Ray and Ester (Rice) Smith. John graduated from Friona High School in 1948. He then attended Texas Tech University and obtained a Bachelor of Science in Agriculture on May 26, 1952. John met his best friend, Donna Nell Womble, at Texas Tech and they married on November 23, 1951 in Morse, Texas. They moved from Amarillo to Hereford in 1956.
John and Donna bought a farm in the Easter Community south of Hereford. He was a charter member of the Easter Lions Club. John obtained several pilots licenses - private pilot, commercial pilot, instructor, multiengine and was instrument rated. John and Donna leased Hereford Municipal Airport from the City of Hereford for 35 years. They retired in May 2002.
John always said farming was hard work and flying airplanes was the joy of his life. He was happiest in the sky.
John was a member of the First Presbyterian Church, Hereford, Texas.
Preceded in death by his wife Donna Nell Smith, parents Ray and Ester Smith; two brothers David Ray Smith and Frank Lee Smith; and one sister Cherry Ann Mingus.
He is survived by two daughters, Diane Smith of the home and Deborah Severe of Fort Worth; two grandchildren John Severe and wife Rachel of Frisco and Sara Severe of Lubbock; and several sisters-in-law, brothers-in-law, nieces and nephews.
Family suggests memorials to the Lieb Cemetery Association, PO Box 1092, Stinnett, Texas 79083.
Express your condolences to the family and sign the online guest book at www.herefordheritagefh.com.
James Chris Southward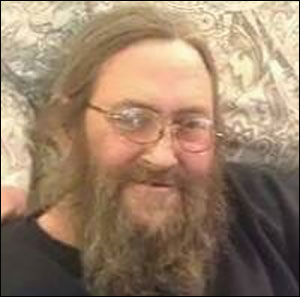 James Chris Southward, 53, of Friona, died on May 4, 2015. A cook-out celebrating his life will be held on Saturday, May 16, 2015, 5:00 P.M. at the Southward Resort(Chris's House). Please bring your guitars and memories of Chris to share. All arrangements are by Blackwell-Mullins Funeral Home of Friona.
Chris was born on August 4, 1961 in Hereford to Bill and Marge Southward. He was raised in Hereford and graduated from Hereford High School in 1979. He moved to Friona shortly after graduation and spent the remainder of his life there. He worked at several jobs in Friona including driving trucks, working at West Friona Grain, and most recently driving tractors for various farmers.
Chris was a character who marched to the beat of his own drummer. He was a very generous man who would give you the shirt off of his back. He loved animals, including two horses, a plethora of cats and his beloved dog, DP-Dumped Pup. He enjoyed playing guitar with his friends. He listened to entirely too much right wing news and held strong opinions about everything, which he did not mind sharing with you at length. He will be missed.
Chris is preceded in death by his parents.
He is survived by his sister, Ann Kelley and husband Doug of Friona; one niece, Robin Kelley of Friona; three nephews, Jordan Kelley and wife Casey of Corinth, Texas, Dillon and Jason Kelley of Friona.
You may sign the online register book at blackwellmullins.com