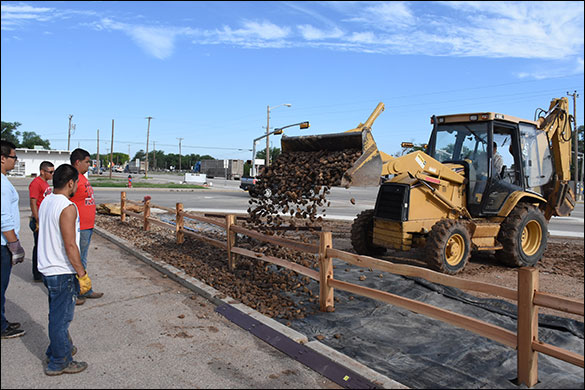 ron carr photo
Things were rocking Monday as landscaping continued at Main and Hwy 60. City employee Salvador Garcia dumps a load of rocks along the new split rail fence area. Large rocks and xeriscaping plants will also be added. The young men at left helped spread the rocks and with the landscaping.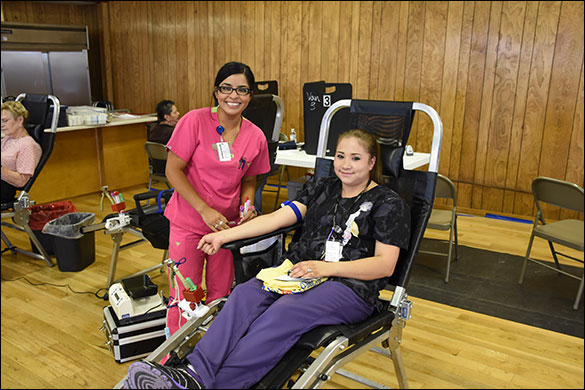 ron carr photo
Yvette Garcia was one of the 45 blood donors at last Thursday's Friona Blood Drive. Coffee Memorial Blood Center technician Ana Briones is tending to her. Each donor received a t-shirt and a gallon of milk donated by local dairies in recognition of June as National Dairy Month.
We received another hurricane Friday afternoon with reports of up to 2" of rain around the city in about 30 minutes. (more...)
The Friona Chamber of Commerce and Agriculture is looking for vendors for the 2015 4th of July celebration that is planned at Reeve Lake and the Community Center. (more...)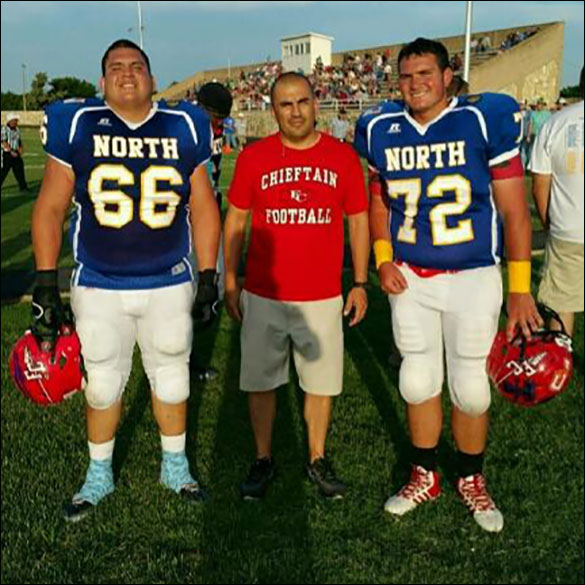 courtesy photo
Chieftains Edgar Guerrero, left, and Brandon Berend, right, played in the Greenbelt Bowl held in Childress on Saturday, June 13. They played for the North team that defeated the South team 32-23. Accompanying them was new FHS Athletic Director Jimmy Arias.