Obituary
Edward Gene Parson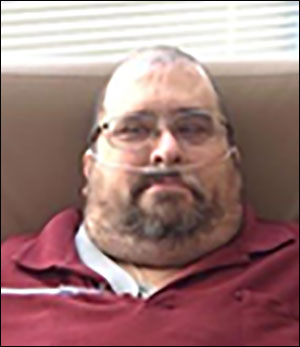 Edward Gene Parson left for his heavenly home June 8, 2015 after a valiant battle with cancer. A memorial service was held Tuesday, June 16 at St. Timothy Lutheran Church.
Edward was born February 5, 1969 to T. E. Parson III and Virginia Lafferty Parson. When he was just a few weeks old, he and his family moved from Friona, Texas to Houston, Texas where he grew up. He graduated from Cy-Fair High School in 1987. After high school, he lived and worked in the Cy-Fair area the remainder of his life.
As a child, Edward especially enjoyed summer visits with his grandparents, Thomas and Ruth Parson in Friona. Edward was a very devout Christian, and as long as he was able, the highlight of his week was church services and the time he spent with fellow Christians. He was a very loving person and wanted his family to know that he loved and appreciated each of them.
One brother, Tommy Parson preceded him in death March 4, 2014.
Edward will be greatly missed by his parents of Tomball, Texas; a sister, Rebecca Swearengin of Houston, Texas; and a brother, James Parson of Tomball, Texas; as well as numerous aunts, uncles, cousins, nephews, nieces.