Obituaries
Virginia "Tiny" Taylor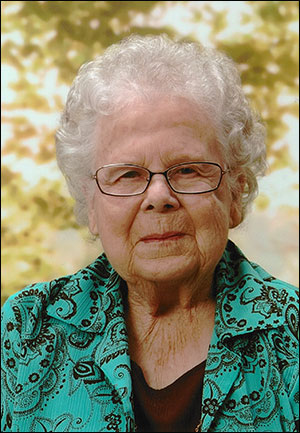 Virginia "Tiny" Taylor, 91, died on June 18, 2015 in Friona. Funeral services were held Saturday, June 20, 2015 at Calvary Baptist Church of Friona with Rev. Brett Hoyle, officiating. Burial followed in the Friona Cemetery by Blackwell-Mullins Funeral Home of Friona.
Tiny was born February 1, 1924 in Comanche OK, to Jimmie Lee and Beatrice McClennen Brooks. She married L.D. Taylor in May of 1941. She was a member of Calvary Baptist Church. She loved fishing, playing cards with the Unwed Mothers Club, and working with Meals on Wheels. She was member of the Red Hat Society and was member of the Friona Volunteer Firemen Ladies Auxiliary.
She is preceded in death by her parents; husband, son Larry Taylor; two brothers; one grandson; and one great-great grandson.
She is survived by two sons, L. Dee Taylor and wife Sue and Kenneth Taylor of Hereford; one daughter, Robin Broyles and husband Johnny of Amarillo; one daughter-in-law, Brenda Taylor of Avery Texas; nine grandchildren; twenty-two great grandchildren; and three great-great grandchildren.
You may sign the online register book at www.blackwellmullins.com
Blake Andrew Berry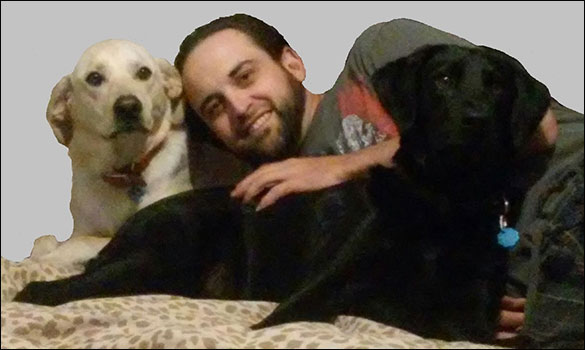 A memorial service for Blake Andrew Berry, 28, of Clovis, New Mexico, is scheduled for 7:00 p.m., Friday, June 26, 2015 at Colonial Golf Course in Clovis. Blake went to his heavenly home on June 20, 2015 in Lubbock, Texas. He was born April 24, 1987 in Portales, New Mexico to Lynn and Marty Berry.
Blake had a passion for golf. He also enjoyed frisbee golf, basketball and going to the lake with friends and family. He worked at Snider Electric as an electrician for 8 years and loved his job. He was preceded in death by his grandparents, James and Sula Marie Berry and his aunt, Belinda Berry.
Survivors include his parents, Lynn and Marty; his sister, Jennifer Tirrell and her husband, Pete and their children, Owen and Piper of Charlotte, Michigan; his girlfriend, Lexy Gonzales and her daughter, Jazlyn of Clovis, New Mexico; his grandparents, Jimmie and Betty Lue Denton of Clovis, New Mexico; his uncle, Glenn "Bubba" Berry and his children of Clovis, New Mexico; his aunt, Janet Berry Simpson and her husband, Chuck and their children of Niceville, Florida; his aunt Jacque Smith and her husband, Phil and their children of Clovis, New Mexico; his uncle, Jace Denton and his wife, Jill and their children of Clovis, New Mexico; his aunt LuAnn Fillpot and her husband and their children of Farwell, Texas.
Honorary bearers for the service will be Travis Reid; Kyle Snider and his wife, Lisa and family; all the employees of Snider Electric; all the contractors that he worked with; and all of the people who Blake met and played golf with.
In lieu of flowers, donations can be sent to the Blake Berry Memorial Golf Fund, c/o The Bank of Clovis, 300 N Main Street, Clovis, New Mexico, 88101, to assist children going to Golf Camp. Online condolences may be made at www.ellisfuneralhomes.com.