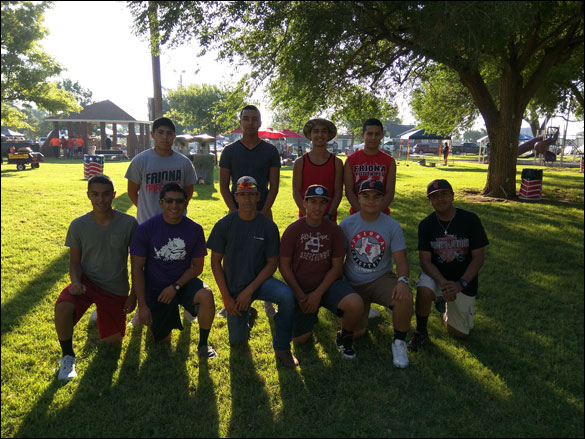 dana jameson photo
The Cheeseburger Cook Off team from Sweet Bran-Bovina won first place for best cheeseburger at Saturday's Cheeseburger Festival. They donated the $1,000 prize money plus another $1,000 to the Bovina Fire Department. Thanks to Sweet Bran and all of the other cook teams for participating in the cook off. Members of the team were, l-r, Jan Cullen, Steve Cullen, Nick Klauke, Kevin Davis, Tyler Meland, Cindy Simmons, Jackson Zaharia, Jessica Zaharia, Cheryl Smith, Shay Smith, Sterling Smith, Brynlee Smith, Ashley Smith, Ethan Peterson and Matt Meland.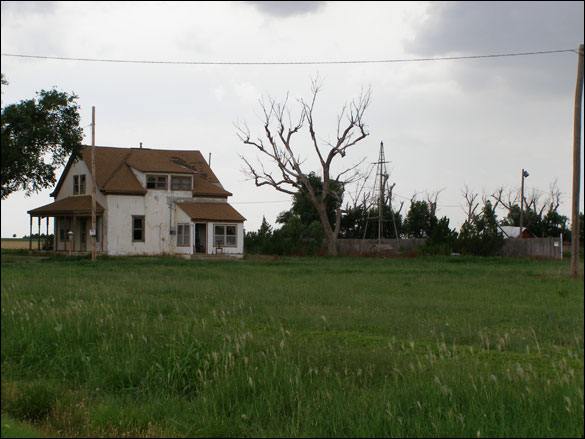 Official weather guy John Gurley reports Tuesday night's rain at 0.67" making a monthly total of 4.25". He said the high temperature for the year was reached at 99 degrees. More rain in the forecast all this week. Been a great rain year.
*****
It is garage sale time in the city. I notice all of the garage sale signs posted on cardboard boxes, telephone poles, and even on the TxDOT boxes at Main and Hwy 60. Here is the deal. I hope your garage sale was successful. Now go and take down your garage sale signs. The sale is over and your signs are still hanging around. There should be a city ordinance since many of the signs are on public property. (more...)
Friona Flashbacks: Historical Preservation
By Sharon White
What to do to preserve the past effectively while moving on into the future?
What is the best use of resources?
These and many other questions are asked as the current owners of Reeve Farm Incorporated considered the property close to Friona. (more...)