Obituaries
Bennah Pratt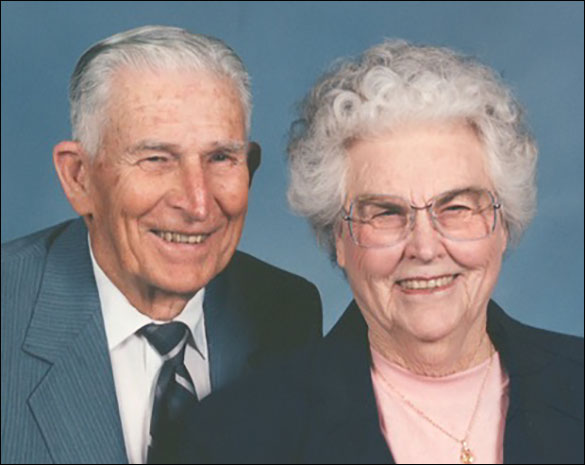 Bennah Pratt, 98, passed away Thursday, August 13, 2015 in Graham. Funeral services were held Saturday, August 15, 2015 at Eastside Church of Christ. Burial followed in Eliasville Cemetery in Eliasville, Texas. Arrangements were under the direction of Morrison Funeral Home.
Bennah was born February 13, 1917 in Clovis, New Mexico to the late John T. Burton and Mary Stephenson Beard Burton. She graduated from Friona High School in 1934. After graduation she moved to Lubbock to attend beauty school. While working as a beautician in Lubbock she met and married George Gilman Pratt, November 29, 1940 in Lubbock. He preceded her in death August 24, 1999. Bennah was actively engaged in community events in both Eliasville and Graham. She was faithful in her activities at Eastside Church of Christ.
Survivors include one daughter, Georgia Cunningham and husband Kelly of Arlington; one son, Larry Pratt and wife Karen (Dyer) of Eliasville; grandchildren, Leslie Cunningham Hall and husband Tim of McKinney, Gabe Pratt and wife Amie (Hurford) of Eliasville and Justin Pratt of Dublin; great grandchildren, Cameron Pratt of Eliasville, Kimber Pratt of Eliasville, Raney Pratt of Dublin and Roan Pratt of Dublin.
Bennah was preceded in death by a brother, John T. Burton, Jr. in 1990.
The family asks that in lieu of flowers memorials be made to Foster's Home for Children, P.O. Box 978, Stephenville, Texas 76401.
Raul Silva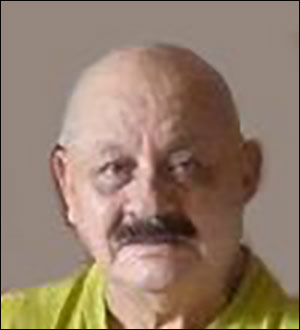 Raul Silva, 79, of Friona, formerly of Pampa, passed away August 14, 2015 in Amarillo.
Memorial services were held Tuesday, August 18, 2015 at Carmichael-Whatley Colonial Chapel with his nephew, Pascacio " Paz" Silva, officiating. Cremation followed. Arrangements were under the direction of Carmichael-Whatley Funeral Directors.
Mr. Silva was born on December 5, 1935 in San Luis Potosi, Mexico. He married Eva Silva in Mexico. They moved to the United States in the early 60's where he would work in the agriculture industry in Roswell, NM, Pampa, and finally in Friona. In his spare time he liked the outdoors where he enjoyed gardening and especially hunting. Raul was a hardworking man who was a loving husband, father, grandfather, and great-grandfather and he will be greatly missed by his family and friends. Raul was preceded in death by three brothers, Carlos Silva, Jose Silva, and another brother Carlos Silva; and by a sister, Bacilisa Aguilar.
Survivors include his wife, Eva Silva of the home; three daughters, Lilia Silva and her husband Remedios Turubiates of Victoria, Mexico, Dora Silva of Amarillo, and Delia Stark and husband Darrel of Friona; three close nephews, Noe Silva and Jose Silva, both of Pampa, and Paz Silva of Houston; 7 grandchildren and 17 great-grandchildren.
Sign the online register book at www.carmichael-whatley.com.