Obituaries
Marilyn Larae Potts Moore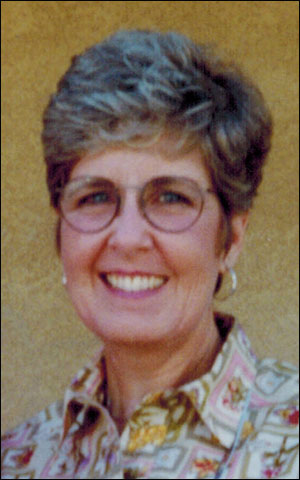 Marilyn Moore, 73, of Clovis, NM, died Friday, August 21, 2015 at Retirement Ranch in Clovis. Graveside services were held Monday, August 24, 2015 at Lawn Haven Memorial Gardens with Pastor Greg Martin officiating.
Marilyn was born June 18, 1942 to Cordie Potts and Helen Schlenker Potts in Friona, TX. She married Keith Moore September 18, 1998 in Clovis, NM. Marilyn worked as the office manager for Dr. Jennings. She liked reading, cooking gardening, sewing and needlework. She enjoyed collecting all kinds of collectibles.
Survivors include her husband, Keith Moore; children, Jo (Rodrick) Drummond of Carrollton, TX, Rusty Ridley, Lisa Fickling, Jason (Karla) Moore, and Sunny (Shawn) Hamilton of Clovis, NM; two brothers, Larry (Judy) Potts and Jay (Krita) Potts of Friona, TX; nine grandchildren and two great-grandchildren.
Memorial contributions may be made to the Lymphoma Society, 1311 Mamaroneck Avenue, Suite 310, White Plains, NY 10605.
Arrangements were entrusted to Muffley Funeral Home, www.muffleyfuneralhome.com.
A memorial service was held Friday, August 5, at the Norris Penrose Event Center in Colorado Springs, CO, for Jay Morlan Turner, 67, who passed away July 31, 2015 in Colorado Springs, CO, following a short illness.
Turner had been manager of the World Rodeo Arena in Colorado Springs, CO, for 17 years He was a native of Friona, the son of longtime Friona residents, Olan and Letha Turner, both deceased.
At the time of his death, Turner and his wife, Liz, lived at Woodland Park, CO. Turner's ashes were sprinkled near the summit of Pike's Peak in Colorado.
Mary Lou Reed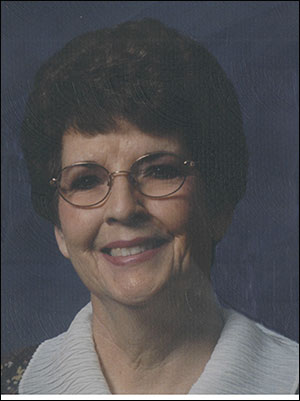 Mary Lou Reed, 80, of Lubbock, passed away on Saturday, August 22, 2015. Memorial services were held Sunday, August 23, 2015 at Sixth Street Church of Christ in Friona, Texas.
She was born May 25, 1935 in Curry County, New Mexico to Floyd Traylor and Wilma Beatrice (Rumbaugh) Skeen. She married Ralph Raymond Reed on July 5, 1955. Her life was very busy; she was a bookkeeper, secretary, and a homemaker. Mary also was a Bible Class Teacher, a member of the Church of Christ and a member of the Women's Study Club in Friona.
Those left to cherish her memory are her two daughters, Ramona Couch and husband, Jake and Janette Thorn and husband, Garvin; one son, David Reed and wife, Heather; one brother, Don Skeen; four sisters, Thelma Coffey, Anna Mae Wyatt, Nita Woods and Doris Welsh; six grandchildren, Michael Campbell, Rebecca Weede, Traylor Thorn, Triston Rolan, Dawson Reed and Gus Reed; and four great-grandchildren, Samantha and Rachel Weede and Loren and Charlie Campbell.
Mary was preceded in death by her husband, Ralph; her parents; one son, Max Garland Reed; and a granddaughter, Tarissa RaJon Thorn.
In lieu of flowers the family requests donations be made to the charity of your choice.
Please celebrate the life of Mary by visiting combestfamilyfuneralhomes.com
Harold Wade Carpenter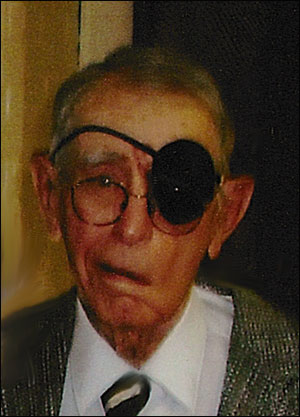 Harold Wade Carpenter, 96, of Oklahoma Lane, died Friday, August 21, 2015 at Oklahoma Lane. Funeral services were held Sunday August 23, 2015 at the Oklahoma Lane Methodist Church with Rev. Kenneth Peterson of Floydada, Rev. Vaughn Gossman, pastor, and Rev. Conner Carpenter of Hale Center, officiating. Burial followed in the Oklahoma Lane Cemetery under the direction of Blackwell-Mullins Funeral Home of Friona.
Harold Wade Carpenter, born January 26, 1919 in Floydada, Texas, to Daniel Wade and Ollie Allene Carpenter. He moved to Oklahoma Lane with his family in 1927 and remained there until his death. He married Avis Pearl Donaldson in 1939. They had two children, Donnie and Richard.
Harold's life was filled with noteworthy accomplishments and was characterized by selfless service to others. He attended Eastern New Mexico University and New Mexico A&M (now New Mexico State), studied journalism, and was on the track team. He also was a Golden Gloves lightweight boxer.
He served as manager of the Agricultural Adjustment Administration (AAA) office in Farwell for several years and farmed simultaneously. When irrigation came in the late 40's, he was then able to devote full time to farming. For many years he was also part owner of Oklahoma Lane Farm Supply and Gin.
He served in various positions in the Oklahoma Lane Baptist Church until its closure, and then served as Sunday School teacher at Oklahoma Lane Methodist Church for twenty years until he was 90. He volunteered as caretaker of the Oklahoma Lane Cemetery for more than 50 years.
He was proud of his service to the rural telephone board that brought telephone service to Oklahoma Lane in the 1950's.
An accomplished writer, he served as unofficial historian of the community for decades.
Known for his quick wit and humor, he was beloved by all who were fortunate enough to know him. A natural entertainer, Harold was an outstanding self-taught musician, playing piano, guitar and banjo; he loved entertaining and never met a microphone he didn't like. For three decades he and Avis regularly entertained the residents of several area retirement homes, and received many honors for their service. They were recognized as Farwell Man and Woman of the year for their lifetime of service by the Farwell Chamber of Commerce.
Harold loved most sports and was an especially avid baseball devotee. He was deeply involved in the early years of Farwell and Bovina Little League programs, and loved every boy who ever played for him.
Harold Carpenter was a unique person who made a huge difference in the lives of others and in his community. He loved his God, his family, his farm, baseball, music, and Oklahoma Lane. A unique man with no enemies, all who knew him are better for the experience. Whenever his name is mentioned, people smile. You'll be missed so much, Dad, by your family and the legions of your admirers. I heard that God needs another guitar picker for the heavenly choir; I'm sure He's getting an earful!
Harold is survived by Avis, his wife and life partner of 76 years; son Donnie and wife Wendy of El Paso, son Richard and wife Clara of Oklahoma Lane; his grandchildren, Stephen and wife Tommye Sue of El Paso, Jordan of Clovis, Rane, Lauren, and Stone of Farwell/Oklahoma Lane, Kelsey, Mackenzie and Cory of Amarillo, and two great grandchildren, Paxton and Kamryn of Clovis.
Please send memorials to Oklahoma Lane Cemetery, c/o Tommie Fulcher, 418 FM 1731, Farwell, Texas 79325.
You may sign the online register book at www.blackwellmullins.com