Obituary
Nola Faye Smith Vestal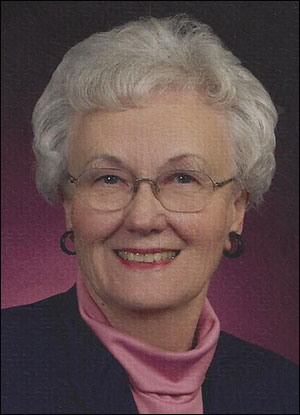 Nola Faye Smith Vestal, 87, of Friona, TX, passed away on August 10, 2015. Celebration of Life services were held Thursday, August 13, 2015 at First Baptist Church of Friona with Rev. Brett Hoyle officiating. Services were under the direction of Cox Funeral Home of Amarillo, TX.
Nola was born January 18, 1928 in Rocky, Oklahoma to Effie and John Smith. When she was five years old, she moved to the Messenger Community, which is located 18 miles northwest of Friona on highway 214. She went to the little country school through the seventh grade and graduated. It was now 1940, all country schools consolidated and came into Friona. At that time, an extra grade was added, which was the 8th, so she graduated again from 8th grade. Then four years later, she graduated from 12th grade at Friona High School.
She married C.L. Vestal, April 20, 1947. They had two daughters and a son.
Nola Faye, as she was known by her friends, made her home in Friona, Texas. She served her Lord gladly through the ministries of her church. Her daily prayer was that she would be a blessing to someone that day. Her prayer was answered in ways we will never know.
She is preceded in death by her parents; her husband, C.L.; a daughter, Celia Faye Vestal in 1966; three brothers, Hoyt, Ralph and Lewis; and three sisters, Gladys, Marie and Pauline.
She is survived by her children, Susan and husband Dr. Richard Bechtol of Amarillo, Burk and wife Sam Vestal of Amarillo; four grandchildren, Dr. Sarah Griffin and husband Dr. Jay Griffin of College Station, Harris Bectol and wife Jennifer of College Station, Brian Vestal of Edwards, CO, Kevin Vestal of Austin; five great-grandchildren, Hope Christine Griffin and Seth David Griffin of College Station and Avery, Jude and Sutton Bechtol of College Station; and several nieces, nephews other relatives and friends.
The family suggests memorials be to the First Baptist Church of Friona.
Please sign the online guest book at coxfuneralhomeamarillo.com