Obituary
Joe Allen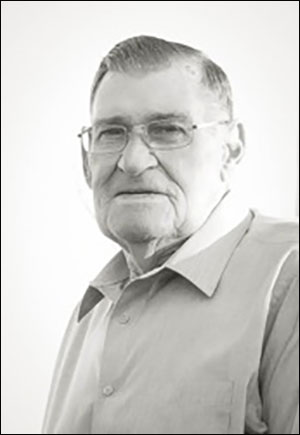 Joe Allen, 78, of Rhea Community, Texas, died September 9, 2015 at his residence. Funeral services were held Saturday, September 12, 2015, at the Rhea-Hollene Community Center, Rhea TX. Curtis Allen officiated. Casket bearers were: Justin Allen, Kevin Allen, Jeremy Allen, Jarod Allen, Jason Zaikowski, Joe Zaikowski, Cory Allen, Layton Allen, David Windham, Tanner Allen and Ryan O'Donnell. Burial followed in the Rhea-Hollene Community Cemetery. Funeral arrangements were conducted by Blackwell-Mullins Funeral Home of Friona.
Joe was born November 29, 1936 to John and Alice Gertrude Petty Allen in Beardon, Oklahoma. He was a 1956 graduate of Friona High School. Joe married Martha Fowler on August 15, 1956 in Clovis, New Mexico. Joe and Martha began their lives together with Joe working as a park maintenance worker at the Vermejo Park Ranch in NM. In 1961, Joe became manager of the Sherley-Anderson grain elevator in the Rhea community and did so for forty-one years. He put his heart and soul into the community. When his day at the elevator was done, he enjoyed the time he spent on his farm. He loved racehorses and river fishing with his boys.
He is survived by one daughter, Deborah Zaikowski and husband Jim of Rhea, TX; three sons, Danny Allen and wife Kay of Rhea, TX, Barry Allen and wife Brenda of Melrose, NM, Curtis Allen and wife Debbie of Rhea, TX; one sister, Jessie Jackson of Granbury, TX; two brothers, John Allen and wife Lori, and Frankie Allen both of Friona TX; thirteen grandchildren; and eighteen great grandchildren.
Joe is preceded in death by his parents, his wife, three sisters and one brother.
Family suggests that memorials be made to Circle of Love, 454 FM 2013, Friona, Texas, 79035.
You may sign the online guest book at www.blackwellmullins.com