Obituaries
Ida G. Carrasco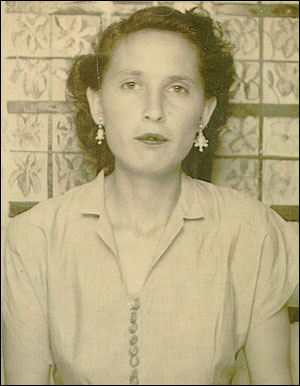 Ida G. Carrasco, 87, of Friona, Texas, died Saturday, January 9, 2016 in Friona, Texas. Funeral services were held Tuesday, January 12, 2016 at 6th Street Church of Christ with Jeff Procter, minister officiating. Burial followed in Friona Cemetery. Arrangements were under the direction Blackwell-Mullins Funeral Home of Friona.
Ida was born on October 8, 1928 in Candelaria, Texas to Porfirio and Julia (Licon) Granado. Ida was raised in Ft. Davis, Texas where she met and married Joaquin Carrasco on July 4, 1953. They moved the family to Friona, Texas in 1970. She was a very dedicated mother and friend to many. Proverbs 31:25-31 exemplified her. She blessed them all with her wonderful cooking and baking but the most special blessing was sharing the Gospel of Jesus Christ, her Lord and Savior. Ida was a member of the 6th Street Church of Christ. Other hobbies included: sewing, making blankets and gardening.
She was preceded in death by her husband, Joaquin Carrasco, three children, two grandchildren, and one great-grandchild.
Survivors include: eight children, Mario Carrasco from Friona, TX.; Javier Carrasco and wife Rosa from Ft. Davis, TX.; Connie Lemaster from San Antonio, TX.; Vivian Minor and husband Jaime from Flower Mound, TX.; Lupe Olson from Hunt, TX.; Jesse Dominguez and wife Mary from Hunt, TX.; Aurora Botello and husband Adam from Round Rock, TX.; Jaime Carrasco from San Antonio, TX; and stepson, Silvestre Carrasco from Pecos, TX; three sisters, Marcela Madrid from Odessa, TX, Gloria Dutchover from Ft. Davis, TX, and Esperanza Dutchover from Morton, TX.; three brothers, Porfirio Granado from Victoria, TX, Tony Granado from New Braunfels, TX, and Raymond Granado from Morton, TX. Ida was blessed with 19 grandchildren and 30 great-grandchildren.
Family and friends may express condolences and sign online guest book at www.blackwellmullins.com.