Obituaries
Thomas Granville Gibson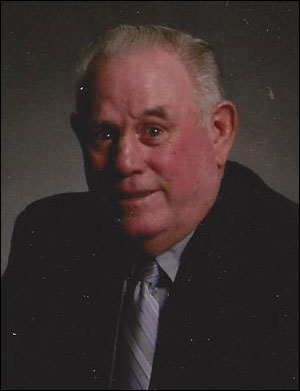 Thomas Granville Gibson, 76, of Copeland, passed away Nov. 23, 2016 in rural Copeland.
Thomas was born in Friona, Texas, on February 16, 1940. He attended Friona High School and became a member of the U.S. Army's 187th Airborne Infantry Regiment from 1957-1959. He married his wife, Faye Gibson, on September 15, 1960, in Clovis, New Mexico. After getting married, he worked for Philips Petroleum Company hauling gasoline and aviation fuel in Friona, Texas.
In 1967, Thomas moved his family to Plains, to pursue his dream to farm. He worked with Buford Carter and later Melvin Shrauner until he started to farm land south of Copeland, in 1972. He continued to successfully farm until his retirement in 2010. In 1979, Thomas showed his passion for agriculture and love for his country by participating in the American Agricultural Movement. He drove Howard Stude's 4430 tractor to Washington, D.C. to demand changes to the nation's farm and food policy, which led to improved conditions for all family farms.
Thomas, lovingly referred to as "Papa" by family and friends, was a recognizable and unforgettable presence in his community. He regularly attended local school, athletic and 4-H activities — he was always easy to spot in the crowd with his signature overalls and animated personality. You could always count on Tom for a stick of Juicy Fruit gum or an entertaining story (one you've probably already heard a time or two). His infamous Chevrolet pickup, nicknamed "Old Blue", was frequently found in a ditch around the family farm, depending on which grandchild he was teaching to drive.
He was an early member of Sublette Southern Baptist Church in Sublette.
Thomas is survived by his wife of 56 years, Faye Gibson; his sister, Sue Barnett; his son, Ronnie Gibson and wife Jackie; his daughter Deborah Wade and husband Matt; his son Richard Gibson and wife Wanda; his daughter Melissa Webb and husband Justin; his granddaughter Amber Hopman and husband Tony; his granddaughter Megan Hedlund and husband Levi; his granddaughter Brittany Wade; his granddaughter Heather Gibson; his granddaughter Hannah Gibson; his granddaughter Abigail Gibson; his grandson Michael Webb; his granddaughter Anna Webb; his grandson Owen Webb; and his great-grandson, Luke Hedlund. He is also survived by his sister-in-law, Sylvia Gibson, and brother-in-law, Carl Osborn.
Thomas is preceded in death by his parents, Letress and Tom Gibson, and his siblings, Joyce White, Marlene Starks, Lee Gibson, and Linda Osborn.
His love for family, friends and community lives on through his children and grandchildren. In honoring Thomas's wishes, cremation has taken place. Details of a celebration of life for Thomas will be shared at a later date. Swaim Funeral Chapel of Sublette is assisting the family. Thoughts and memories may be shared in the online guest book at www.swaimfuneralhome.com.
Antonio "Tony" Cruz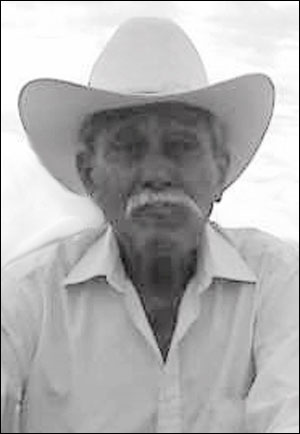 Antonio "Tony" Cruz, 87, of Bovina, died Tuesday, November 29, 2016 in Amarillo. Rosary services will be held, 6:00 P.M. Thursday, December 1, 2016 at St. Ann's Catholic Church in Bovina with Mass of Christian Burial services scheduled for 11 a.m. Friday, December 2, 2016 at St. Ann's Catholic Church in Bovina with Rev. Anthony Swamy Aakula as Celebrant. Burial following in the Bovina Cemetery by Blackwell-Mullins Funeral Home of Friona.
Tony was born December 17, 1928 in Mexico to Tiburcio and Fortunata Avilez Cruz. He married Angela Garza, was a former employee of Farmers Co-op Grain and T. Bone's Salvage and Equipment in Bovina, was a member of St. Ann's Catholic Church in Bovina and a hard working, husband and father.
He is preceded in death by his parents, his wife, a daughter, Gloria Cruz Leal, and a brother, Mario Cruz.
Survivors include three sons, Fernando Cruz and Davit Cruz of Bovina and Salvador Cruz of Allen; two daughters, Luisa Lopez of Canyon, and Maria Elena Cruz of Friona; two brothers, Dario Cruz and Trinanda Cruz of Mexico; two sisters, Gloria Cabrera and Magdalena Bueña of Mexico; 14 grandchildren; and 11 great-grandchildren.
You may sign the online register book at www.blackwellmullins.com