Obituaries
Melquiades (Mike) C. Albarado, Jr.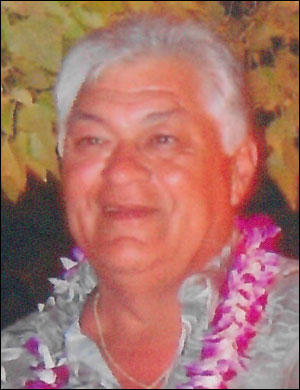 Melquiades (Mike) C. Albarado, Jr., 64, of Rowena, TX, passed away on Tuesday March 15, 2016 at BSA Hospital in Amarillo, TX peacefully, surrounded by his wife, children, and grandchildren.
Mike was born on December 9, 1951 to Melquiades, Sr. and Josephina (Constancio) Albarado. The oldest of five children, Mike attended elementary school in Miles, Texas until the fourth grade when he moved to St. Joseph's Catholic School in Rowena, Texas. There he avidly competed in both basketball and baseball beginning what would become a life-long love for competitive sports. After graduating in 1971, Mike attended Texas State Technical Institution and received a degree in Animal Science. He began his career at Strube's Meat Market in Rowena, eventually becoming a certified meat grader for the United States Department of Agriculture. During his eighteen years with the USDA, Mike traveled extensively, receiving many awards for his hard work and dedication. In 2004 the USDA stationed Mike in Friona, TX where he moved with his family. There be became a valued member of the community making many friends and touching many hearts.
A natural competitor, Mike loved playing sports. As a young man he played baseball and softball with the young and old alike. Later in life he picked up golf as his sport of choice, competing against his sons, brothers-in-law, and friends. With his family he also shared a life-long passion for hunting, camping, and fishing. He loved being outside, and he loved to fix things. Mike was a loving and devoted son, husband, father, and grandfather—he will be greatly missed.
He was preceded in death by his father, Melquiades Albarado, Sr., his brother Adrian Albarado, as well as his father and mother-in law, Frank and Annie Reyes.
Surviving Mike is his wife Becky Reyes Albarado; his mother Josephina C. Albarado; his three children Nicole, Patrick, and Stephen Albarado; and his two granddaughters Alysia Albarado and Zaydee Lay. Also surviving are his three siblings Herbie Albarado, Roland Albarado and wife Norma, and Belinda Escobar and husband Robert; his brothers-in-law Rueben Reyes, Frank Reyes Jr, and Pat Reyes; and many beloved nieces, nephews, great-nieces, and great-nephews.
Pallbearers were Tommy Lamb, Gary Cahoon, Tyler Smith, Frankie Fuentes, Ryan Escobar, Mike Feist. Honorary pallbearers were James Matthiesen, Jason Strube, Justin Strube, and Martin Fuentes.
Mass was held Saturday, March 19 at St. Joseph Catholic Church in Rowena with Fr. Ariel Lagunilla celebrating. Burial followed at St. Joseph Catholic Cemetery in Rowena.
Arrangements are with Lange Funeral Home in Ballinger. Guests may register online at ballingerfuneralhome.com.
Rosemary Phillips Melton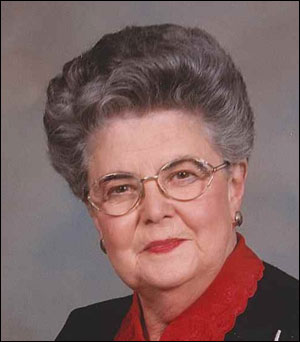 Rosemary Phillips Melton, formerly of Friona, died Friday, March 18, 2016, in Amarillo. She was 87. Services were held Tuesday, March 22, 2016, at the First United Methodist Church of Friona with Rev. Skip Hodges and Rev. Brett Hoyle officiating. Burial followed in West Park Cemetery in Hereford. Arrangements were under the direction of LaGrone-Blackburn-Shaw Funeral Directors.
As a descendant of the early pioneers in Deaf Smith County, Rosemary was born July 23, 1928, in Hereford, the daughter of Earl and Joyce (Corbett) Phillips. Following her graduation from Hereford High School in 1945, she attended Texas Christian University then West Texas State College where she graduated in 1949. She married Freeman Melton, Jr. on August 14, 1949.
Mrs. Melton was an elementary school teacher for more than 30 years. She was a member of Delta Kappa Gamma and the Texas Association of Retired Teachers, as well a member of the First United Methodist Church.
Rosemary was a devoted wife and loving mother who will be remembered for her kind spirit.
She was preceded in death by her parents, husband, and two brothers, David and Wayne Phillips.
Survivors include one sister, Margaret Carnahan of Hereford; two daughters, Julie Winegeart and husband Eddie of Amarillo, and Joyce Vance and husband Frank of Amarillo; two sons, Steve Melton of Amarillo, and Paul Melton and wife Jan of Fort Worth; five grandchildren, Heath Haseloff and wife Lori of Dallas, Desirae Hughes and husband Jarred of Amarillo, Shawna Nichols of Amarillo, Jennifer McClellan of San Diego, CA, Britton Melton of Fort Worth; and six great-grandchildren, Grace, Lexi, and Piper Hughes, Braedon and Cayden Nichols, and Annabelle Rose Haseloff.
In lieu of flowers, the family suggests memorials be made to the First United Methodist Church of Friona and the First Baptist Church of Friona.