Obituary
Avis Pearl Carpenter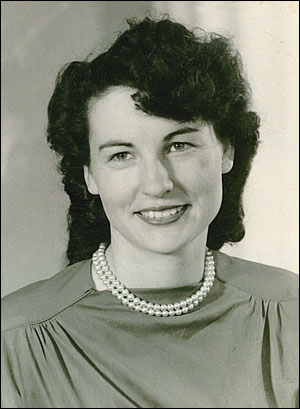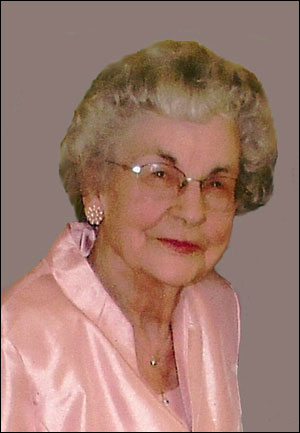 Avis Pearl Carpenter, 92, of the Oklahoma Lane Community, died April 10, 2016 at her residence. Funeral services were held Wednesday, April 13, 2016 at the Oklahoma Lane Methodist Church with Rev. Kenneth Peterson of Floydada, Rev. Vaughn Gossman, pastor, and Rev. Conner Carpenter, of Hale Center, officiating. Burial followed in the Oklahoma Lane Cemetery by Blackwell-Mullins Funeral Home of Friona.
Avis was born June 29, 1923 in Whiteflat, Texas to Joe and Pearl Stephens Donaldson. In 1927, she relocated with her parents, nine sisters and two brothers to Oklahoma Lane, where the family farmed. She married Harold Wade Carpenter June 15, 1939 in Texico. She moved two miles down the road to the Carpenter family farm where she remained until her death. Avis and Harold enjoyed 76 years of marriage.
Avis was extremely active in various roles in her church throughout her life. She was especially known for her kindness, not only to her family, but to countless others in the area. She served many civic organizations throughout her lifetime and was rewarded with the Farwell Woman of the Year Award.
She is preceded in death by her parents, husband, eight sisters and two brothers.
Survivors include two sons, Donnie Carpenter and wife Wendy of El Paso, and Richard Carpenter and wife Clara of Oklahoma Lane; one sister, Ruth Boone and husband Jay C. of Clovis; eight grandchildren; and two great-grandchildren; numerous nieces, nephews and friends.
Casket bearers were Dale Turner, Bo Stevens, David Norton, Conner Carpenter, Steve Carpenter, Cory Dye and Stone Carpenter.
You may sign the online register book at www.blackwellmullins.com