Obituaries
Frances Jesko Larson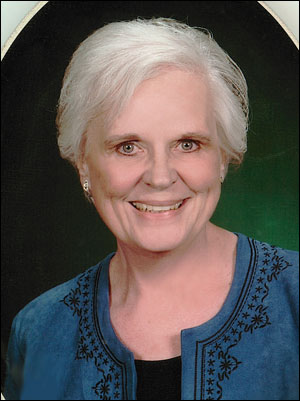 Our beloved mother, sister, aunt, and friend Frances "Elaine" Jesko Larson, 64, of Amarillo passed away Friday May 6, 2016, in Friona after courageously and graciously battling Alzheimer's.
A rosary and memorial funeral mass were held Monday May 9, 2016 at St. Anthony's Catholic Church in Hereford, Texas. The Reverend Tony Neusch of Hereford, Reverend Swamy Aakula of Friona, and Deacon John Peters of Amarillo were celebrants. Inurnment followed in the St. Anthony's Catholic Cemetery in Hereford. Arrangements were by Blackwell-Mullins Funeral Home of Friona.
Honorary pallbearers were Billie Jean Glenn, Lee Dennis Jesko, Larry Jesko, Judy Dennis, and Debbie Gallman.
Elaine was born April 24, 1952 in Friona to Alexander John and Lucy Schmitz Jesko. After completing high school in Lazbuddie, Texas she elected to go to Levelland Jr. College. After time in Levelland she moved closer to home to Muleshoe, Texas. On April 24, 1974 she received a special birthday gift as she gave birth to her only child Nyman.
Some years later Elaine partnered in several business ventures in Eastern New Mexico. Elaine's life journey with her family took her to several military locations in the United States as well as England.
Elaine moved to Amarillo in 2001 and was a talented individual who created many beautiful home décor items. She became an established window treatment and interior designer in Amarillo until her health no longer allowed her to do so. During those years Elaine was an active member of St. Mary's Cathedral and was involved with the ACT's Retreat where she served on the board of directors for three years.
She loved to garden in her spare time, watch college basketball. Spend time with her pets, and do volunteer assignments. One of Elaine's favorite things to do was send and receive Christmas cards to and from family and all the special friends she met in her journeys near and far.
She will be remembered as a person who loved our Lord and Saviour Jesus Christ, her Catholic faith, her son and family. Elaine was a great planner which in the end comforted many.
Elaine was preceded in death by her parents and two brothers Donald and Kenneth Jesko, and a sister Mary Carolyn Jesko. She often shared many memories of her brother Kenny whom she loved dearly and will be joining in Heaven.
She is survived by many who loved her including her son and daughter-in-law Nyman and Sandra Russell of Las Cruces, New Mexico; her siblings Billie Jean Glenn and husband Don of Amarillo, Lee Dennis Jesko and wife Brenda, Wayne Jesko and wife Liz and Larry Jesko and wife Sherri all of Muleshoe, Judy Dennis and husband Jack of Friona, and Debbie Gallman and husband Dale of Bovina. She is also survived by many loving nephews and nieces of whom Elaine was very proud.
The family would like to extend their thanks to all that prayed and shared time with Elaine. Special thanks to all of the staff at Friona Heritage Estates and Prairie Acres Nursing Home in Friona.
The family suggests memorials be made to the Disciples of the Lord Jesus Christ, Prayer Town Sisters, PO Box 64, Prayer Town, Texas 79010-0064 or research for Alzheimer's Disease at Mayo Clinic. You may sign the online register at blackwellmullins.com.
Esta Lee Lide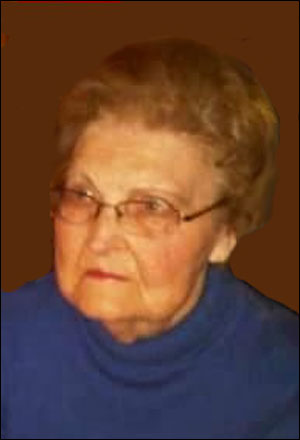 Esta Lee Lide, 87, of Bovina died Friday, May 6, 2016 in Friona. Graveside services were held Monday May 9, 2016 at the Bovina Cemetery with Pastor Steve Friskup of the Muleshoe Cowboy Fellowship officiating. Burial followed by Blackwell-Mullins Funeral Home of Friona.
Mrs. Lide was born June 12, 1928 in Amherst, Texas to James Edward and Rosa Bell Dunn Roberts. She married Edwin Lide August 28, 1946. They moved to Bovina in 1956 to continue their family farm life.
She was president of the Bovina Senior Citizens, supported the Bovina schools, Bovina Roping Club, and Bull Town Days. She was a member of the First Baptist Church in Bovina.
She is preceded in death by her parents, husband, sisters Alma Clayton, Imogene McCormick, and Ophelia Latimer and a brother C.R. Roberts.
Survivors include: one son, Eddie Don Lide and wife Chantel of Bovina; one daughter, Donna Beth Strickland of Tucson, Arizona; 8 grandchildren April, Dustin, Amber, Angela, Kim, Justin, Emily, and Alex; several great grandchildren, nieces and nephews.
You may sign the online register book at blackwellmullins.com.
William "Bill" F. Bandy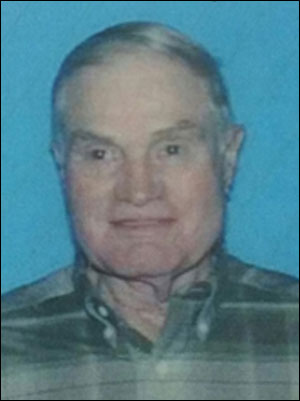 William "Bill" F. Bandy, 88, of Amarillo died Tuesday May 3, 2016. Memorial services were held Saturday May 7, 2016 at Hillside Christian Church Chapel, West Campus, 6100 S. Soncy Road. Burial was private. Arrangements were by Boxwell Brothers Funeral Directors.
Bill was born December 27, 1927, in Hill County. He was the eldest child born to Fredrick and Viola Bandy. Bill was raised and attended school in Donley County. He served as a corporal in the United States Army in the Philippines at the end of World War II.
In 1949 he married Mary Phipps. They enjoyed more than 61 years of marriage and farmed and ranched together in Parmer and Carson counties. Together they raised five children. They made their first home in Friona before moving to Panhandle, and their last few years in Amarillo.
Bill was a farmer, rancher, pilot, and businessman. During his lifetime he went from farming with teams of horses to farming with GPS enabled equipment. He was grandfather of five and great grandfather to nine with a tenth great grandchild on the way.
He was a wicked croquet and ping pong player and his grandchildren knew him to be a relentless kickball player. He was a member of Panhandle Wheat Producers, was named Carson County Farmer of the Year, and a loyal supporter of Boys Ranch.
Bill and Mary were West Texas A&M University Parents of the Year in 1985 and the first endowed members of the WTAMU Alumni Association.
He was preceded in death by his wife Mary Phipps Bandy.
Survivors include his son Bill Bandy of Amarillo; four daughters, Kathy Adams and Alecia Bandy of Amarillo, Janice Henson and husband Rusty of Quitaque, Texas and Jeannie Albritton and husband Tommy of Seymour, Texas; one sister Clara Daniel and husband Norman of Canyon, Texas; one brother Eugene Bandy and wife Patsy of Friona, Texas; five grandchildren, Jamie Adams of Amarillo, Walt Henson and wife Lindsey of Canyon, Lauren Bush and husband Joe of Seymour, Jennifer Hale and husband Colby of Ft. Worth, and Wes Henson and wife Mica of Bronte, Texas; nine great grandchildren, Katen, Emma, and Will Adams, Josiah and Benjamin Bush, and Gracie, Lily, Anna, and Charis Henson; four sisters-in-law Daisy Beversdorf of Haltom City, June Collier of Amarillo, Jane Houlette and husband Dale of Friona, Geraldine Ferguson and husband Kenneth of Burleson, and Wanda Phipps of Abernathy.
The family has requested donations to the Bill Bandy Agriculture Support Fund c/o WTAMU Foundation, Box 60766, Canyon, TX 79016.