A look back with Kenny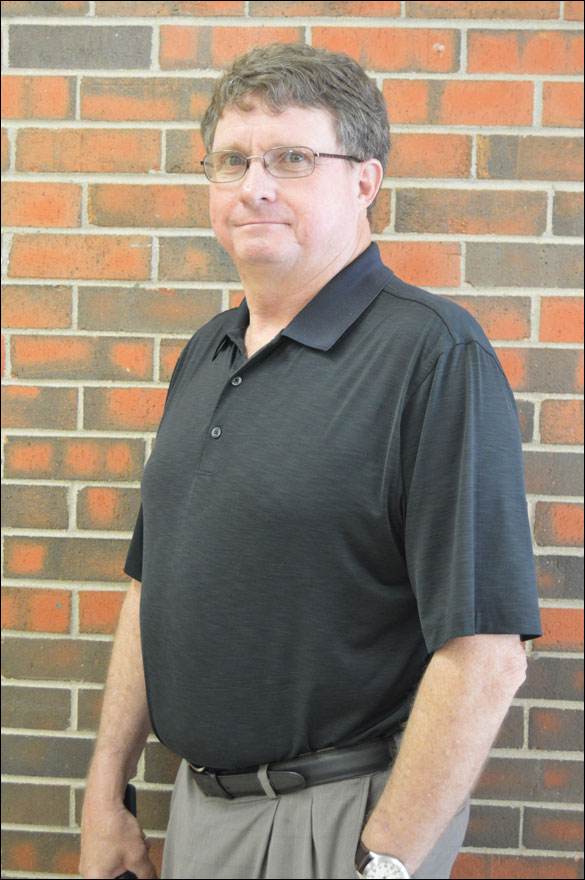 Another football, volleyball, basketball, track, baseball, band season is creeping to an end.
Soon, teachers and staff will be creeping into summer for a few days off before another school year descends all too soon.
This is my 20th special graduation Friona Star. The graduates in the Class of 2016 were not born when I came to work here at the Star. My first day was actually June 5, 1995, after the Class of 1995 special newspaper was already published so my first grad issue was in May 1996. I'm about to complete 21 years in this little town and at this little town newspaper.
Many, many people have come and gone during those 21 years, especially in our school system. I could not begin to name all of the coaches, principals, and staff we have dealt with over the years.
I came in 1995 during the James Morton coaching era. One of my first memories was Morton shaving his head because the Chiefs finally beat Littlefield in football. Under Morton's reign the Chiefs reached the state 3A semifinals in 1996 before losing to Tatum in Texas Stadium. It is an accomplishment that lives on in local lore and James Morton is still a local hero.
The first of June has special significance to me. Went to work here first of June 1995 and bought the Star from Bill and Carol Ellis the first of June 2003. Owning the newspaper was never a goal but sometimes goals and opportunities appear when you least expect them.
That is a good reminder to the Class of 2016. Set goals but be ready when opportunity comes along. All the best to this year's graduates.
Kenny Austin came to Friona in the fall of 1982 as a junior high coach and 6th grade science teacher. About 1985 he moved over to the high school as assistant football, assistant basketball, and head track coach. By the time I arrived in 1995 Kenny was assistant principal at the high school. Frank Belcher was the principal at the time.
Kenny is one of the few FISD employees who has been here for all of my 20 years. When Frank Belcher left Kenny became high school principal for 3 ½ years before moving to the administration office to take over coordination of federal programs and technology. He was promoted to FISD Superintendent in 2007.
Wednesday May 25 they had a retirement party for Mr. Austin with cookies, punch, balloons, and a rocking chair. It is pretty much what all retirees get.
Kenny has no doubt made some enemies along the way. All teachers, coaches, and administrators do. But he has left many friends too. He has steered the school district through some rough patches.
Soon he and Lori will be off to Edgewood, New Mexico, population 3,700, located 20 miles from Albuquerque on I-40. They will be near daughters Erin and Lacey and grandson Julian.
It is the end of another school year when people come and go. I will miss Kenny Austin. He always returned my calls, he always gave me straight answers, and to me he is just a genuine nice guy.
I'm sure when Kenny came to Friona in 1982, retiring in 2016 as superintendent wasn't a goal but became an opportunity. Kenny was and is a positive asset to the school district and the community.
Happy trails Mr. Austin. It has been a good run. Thank you.