Obituaries
Lois C. Weis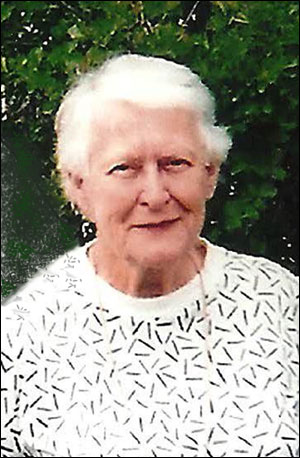 Lois C. Weis, of Grand Junction, Colorado, passed away Sunday December 20, 2015. Chapel services will be held 11:00 a.m. Sunday, May 29, 2016 at the Friona Cemetery Memorial Chapel. Inurnment will follow by Blackwell-Mullins Funeral Home of Friona.
Lois was born June 24, 1929 to Emanuel Alexander and Leona Faye Thompson on a ranch in Pitkin County, near Carbondale, Colorado. The family moved to a ranch east of Rangely, Colorado, where in her sophomore year she moved to Meeker, Colorado, where she graduated high school, then moved to Denver where she attended nursing college. Lois worked in the medical field until her retirement.
Lois moved to Texas where she met and married Harry C. Weis. They moved to Southern California where Harry worked as a building contractor. They were married 55 years at the time of his death in April of 2012. May of 2012, Lois moved to Moab, Utah to live with her sister Pauline Lathrom where she resided until health issues demanded more care. She moved to Grand Junction, Colorado April 1, 2015. Lois loved to read and when she could no longer see, she read her talking books which she thoroughly enjoyed.
She was proceeded in death by her husband Harry, parents, sisters, Muriel Devereaux, and Melba Ester Thompson, and brothers, Vernon and Larry Thompson and Jim Renfro.
She is survived by sisters, Pauline Lathrom, Phyllis Phillips and numerous nieces, nephews and cousins who will all miss her!
Karolyn Kay (Woods) Hinton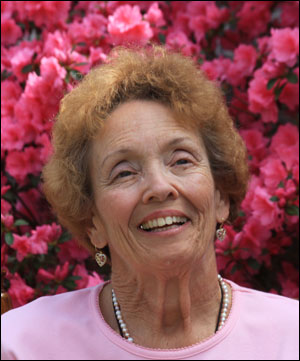 Karolyn Kay (Woods) Hinton, 71, died at Colonial Oaks of Pearland in Pearland, Texas on Sunday, May 22, 2016.
Kay was born in Fairview, Oklahoma on March 9, 1945, to Albert Lowell Woods and Jewell Deloria (Bromlow) Woods. As a young girl, she moved with her family around the state of Oklahoma where her father worked in the construction of Oklahoma state park facilities. In her teenage years, her family moved to Borger, Texas where Kay graduated high school in 1963.
Education was deeply valued by Kay. She attended Frank Phillips College where she earned an Associate's Degree before transferring to complete her Bachelor's degree at West Texas State University. She received a Master's Degree in Education from West Texas State University. Kay touched the lives of many students when she taught 5th grade in Friona, Texas for 33 years. She was a life-long learner and a teacher who loved to nurture the education of her students, her family, and herself.
Kay loved her family and looked forward to every moment she had to visit with her parents, sisters, and cousins. She cherished the summers that she spent with her sister, Jeanne, and also the big holiday gatherings with her nieces and nephews. The greatest love of Kay's life was that which she shared with her daughter, Patricia Jeanne Woods, her true pride and joy.
Kay had a creative, fun-filled spirit. She particularly enjoyed traveling, reading, painting, writing books, crocheting, and playing cards. She was always willing to try new things and encouraged others to be adventurous as well.
A lifetime of devotion to others is exemplified by Kay's membership in several service organizations. Kay was a Past Worthy Matron of the Hereford Chapter of the Order of Eastern Star. She was also an active member of the Texas Retired Teachers Association and was especially fond of her sisters in the Red Hatter's Club. She was a member of the First Baptist Church in Friona, where she was a Sunday school teacher and sang in the choir.
Kay is preceded in heaven by her parents, Albert and Jewell Woods, her baby brother, Doyle Ray Woods, two sisters, Xona Charlene (Woods) Jolley, and Alberta Jeanne (Woods) Castleberry, as well as a beloved niece and nephew, Kim Elizabeth (Jolley) Rollins and Richard Hiram Bowles.
She is survived by her daughter, Patricia Jeanne Woods, her sister, Juanita Faye (Woods) Bowles of Lubbock, Texas, and many nieces and nephews who continue to love her dearly.
Funeral services will be 11:00 a.m., Saturday, May 28, 2016, at the Central Christian Church in Fairview, Oklahoma. The Reverend Ronnie Hopkins will officiate. Burial will follow in the Bethel Cemetery. Arrangements are by Fairview Funeral Home, Inc.
Memorials may be made to the National Multiple Sclerosis Society. Condolences may be made online at www.fairviewfuneralhomeinc.com.