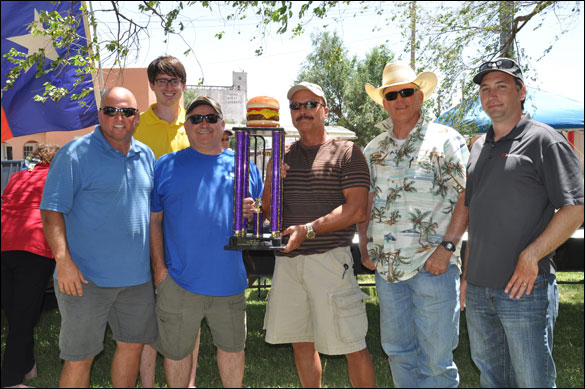 dana jameson photo
The Xcel Energy team was crowned the 2016 Champion at the conclusion of the 11th Annual Cheeseburger Festival held on Saturday, July 16 at the Friona City Park. The team cooked a delicious cheeseburger that included the secret ingredient of jalepeno popper dip.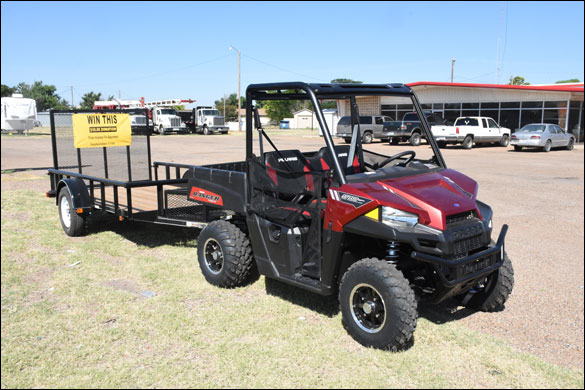 ron carr photo
You can win this. The Friona volunteer fire department will raffle this Polaris Ranger with the trailer. Drawing will be September 17 during Maize Days. Tickets are $10 and available from any fireman. Firemen will have a booth in the park on Maize Days to sell tickets.
It got hot in the park Saturday afternoon at the end of the Cheeseburger Festival. Actually it was not so bad for most of the day, windy and even a little chilly when we set up the Noon Lions booth Saturday morning. The Lions sold fries and the Farwell cheerleaders sold their homemade ice cream again. I had two people tell me they liked to dip their fries in ice cream. First time I had heard that.
Thanks to everyone who stopped by for the Lions Club fries. We sold all 400 pounds of fries by 1:30 p.m. This is a fundraiser for the club to use to support local activities and scholarships. (more...)