Obituaries
Pamela D. Hill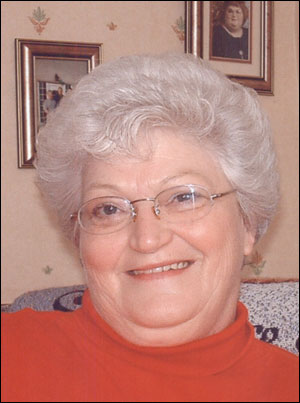 Pamela Dianne Hill, 66, died Sunday, July 17, 2016 at Kitty Askins Hospice Center. She was born in Arkansas to the late Hugh and Bessie LeAnne Tidwell Webb and was married to Michael Hill.
A funeral service was held Wednesday, July 20, 2016 in the chapel of Shumate-Faulk Funeral Home with Pastor Keith Spivey officiating. Burial followed at Woodland Friends Cemetery.
In addition to her husband, she is survived by three daughters, Melissa Taylor and Tammy Moses, both of Seven Springs and Samantha Depauw of Toronto, Canada; a son, Paul Hill of Auckland, New Zealand; a brother, Sam Webb of Farwell, TX; a sister, Joyce Smith of Cleburne, Texas; and three grandchildren, Natasha Hill, Thomas Hill and Alex Moses.
In lieu of flowers, the family would like memorial contributions to be made to Cures for the Colors, 203 Cox Blvd., Goldsboro NC 27533.
Shumate-Faulk Funeral Home & Crematory, Inc. of Goldsboro is served the family. Online condolences may be sent through www.shumate-faulk.com
Antonio Deras Rocha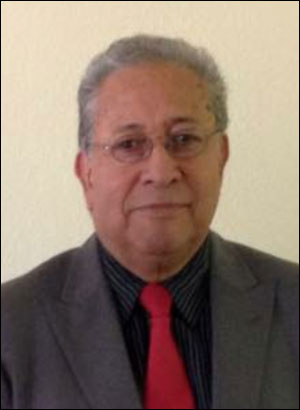 Antonio Deras Rocha, 69, of Levelland, TX, was called to his heavenly home on July 4, 2016 from a sudden illness in Torreon, Coahuila Mexico. Antonio was a loving husband, father, grandfather, brother, uncle, cousin, friend and minister to his congregation. He dedicated his life to serving his Lord, family and friends, praying for each one of them daily.
A celebration of life service will be held Saturday, July 23 at 6:00 p.m. at Templo Bautista in Friona.
Antonio was born in Durango, DGO Mexico on January 17, 1947 to Luis and Maria de la Luz Rocha. He made his home in Friona, TX for over 35 years where he raised his family.
Antonio loved the Lord and served him in the ministry for over 30 years. He was an ordained bi-vocational Baptist minister in Bovina, Friona, and Dimmitt, Texas.
He also retired from Cargill Meat packing plant after 34 years of employment.
Antonio was preceded in death by a newborn son in 1969 and his parents.
Antonio is survived by his wife of 47 years Carmen Torres Rocha; daughters, Lupita Rocha of Pecos; Maricarmen (Gabriel) of Levelland; son, Antonio (Juana) of Friona; sisters, Lupe (Tomas) Gonzalez of Tucumcari, NM, Yolanda (Jesus) Solano of Crowley, TX, and Maria de la Luz Martinez of Midland, TX.; nine grandchildren; two great-grandchildren; and numerous nieces, nephews and cousins.
Donald Leroy Burnett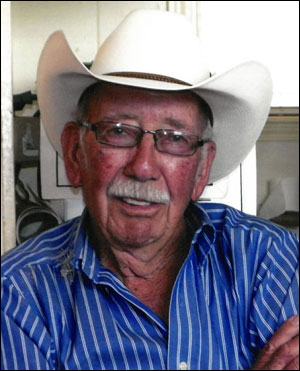 A memorial service for Donald Leroy Burnett, 83, of Amarillo, was held on Wednesday, July 13, 2016 at Friona Methodist Church with Skip Hodges, pastor, officiating. There was not a burial service because Leroy donated his body to science.
Leroy died on July 9, 2016 at his home in Amarillo. He was born on September 27, 1932 in Clovis, NM to the late Don and Lena Burnett. He married Betty Louise Campbell on September 11, 1970 in England, AR.
Leroy was raised on the family farm in Friona and took over the farming business after his dad passed away. After Leroy retired from farming he went to work at Paco Feed Yard and was employed there for 15 years. Leroy attended the Trinity Fellowship Church in Amarillo on a regular basis. He was a devout Christian man who loved his family and friends. He loved farming, ranching, playing the guitar, and most of all his sweetheart, Betty Burnett.
In addition to his parents, he was preceded in death by his brother, Lester Burnett.
He is survived by his wife Betty Burnett of Amarillo; son, Harvey Don Burnett of Hereford, son and daughter-in-law, Tony and Roxanne Day of Amarillo, his son, Shannon Burnett of Amarillo; daughter and son-in-law, Selena and Ronnie Myers of Hereford, daughter and son-in-law, Rena and Glen London of Friona; one brother and sister-in-law, Lenard and Verna Burnett of Merced, CA; and one sister, Dorothy Martin of Amarillo. Leroy is also survived by 17 grandchildren and 12 great-grandchildren.
The family suggests memorials be made to the Parmer County Cancer Coalition, Friona Methodist Church or a charity of your choice.