Obituary
Albert Charles Stengel Jr.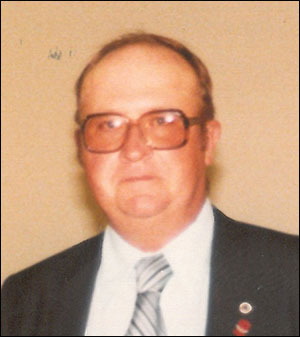 Mass of Christian Burial for Albert Charles Stengel Jr., 67, long-life resident of Hereford, TX were celebrated Monday, August 22, 2016 at St. Anthony's Catholic Church with Reverend Anthony Neusch, pastor, and Reverend Anthony Aakula, pastor, of St. Teresa's Catholic Church of Friona, as Celebrants. Interment will follow in Rest Lawn Memorial Park Cemetery under the direction of Parkside Chapel Funeral Home. Mr. Stengel passed away in Deaf Smith County on Friday, August 19, 2016.
Albert Charles Stengel, Jr. was born August 14, 1949 to Albert Charles Sr. and Rosalie Urbanczyk Stengel in Amarillo, TX. He went all through Hereford schools and graduated in 1967. He then attended WTSU graduating in 1972 with a degree in Agri-business. Albert was a member of the Knights of Columbus. He was a life-long farmer, and had a very recognizable laugh.
Survivors include one brother, Philip Stengel of Friona; one sister, Linda Adams and husband Donald of Bard, NM; nieces and nephew, Kelly, Heidi, and Casey; cousins, Gerald & Denise Marnell, Cindy, Katie, and Emily.
He was preceded in death by his parents.
The family suggests memorials in Mr. Stengel's name be made to a favorite charity or to St. Ann's Catholic Church, 401 3rd St., Bovina, Texas 79015.