Obituary
Max Cruse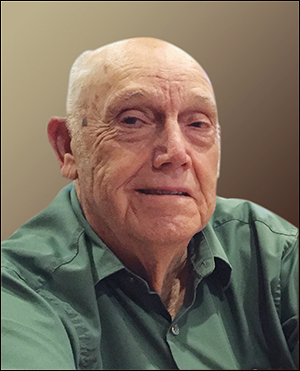 Max Cruse, 82, of Pierre, South Dakota, passed away January 22, 2017 after a long battle with Alzheimer's. Visitation will be 5-7 p.m., Thursday, January 26 at Isburg Funeral Chapel with family sharing time at 7:00 p.m. Services will be 11:00 a.m., Friday, January 27 at Madison Avenue Church of Christ with burial at Pleasant Hill Cemetery, Blunt, SD. Arrangements have been placed in the care of Isburg Funeral Chapel. Online condolences may be made at www.isburgfuneralchapels.com
Max was born September 23, 1934 to Ned Cruse and Mamie (Barlow) in Turkey, TX. Max's family farmed near Dimmitt, TX and moved to Friona, TX when Max was in elementary school. They remained there where Max attended high school and excelled in football. During Max's senior year the family decided to move north to South Dakota to pursue opportunities to purchase land. Although reluctant, Max's mother and father let him stay behind to play his senior year of football in Friona. That season he was named to the First All Regional team as a Center. After football season, Max joined the rest of his family in Pierre, SD and was the first Cruse to graduate from T.F. Riggs High School in 1952. Max did attend a semester of college at West Texas State University on a football scholarship, but the need to help on the family farm took precedence and he came back to South Dakota.
On June 8, 1954, Max married Peggy Patterson from Friona and they worked together on the family farm northeast of Pierre, SD until they retired in 1996. Max was a respected farmer/rancher and businessman. He was selected to sit on the Oahe Electric Rural Electric Association Board and the First National Bank Board of directors. Max was an avid sports fan and followed Governor Athletics for many years. He loved and supported his children and especially loved his grandchildren and single great-granddaughter.
In retirement, Max loved navigating up and down the river in his boat and gave many rides and tours of the river and canal in Marion's Garden.
Blessed in sharing his life are his survivors: spouse Peggy Cruse of Pierre; siblings: Wilma Baxter of Colorado Springs, CO, Rex Cruse of Fairbanks, AK, Connie (George) Daily of Los Gatos, CA; brother-in-law Benny Graff of Bismarck, ND and sister-in-law Johnnie Cruse of Pateros, WA; daughters Teryl Cruse of Pierre and Cate Cruse-Warne of Forest Hills, NY; and son Brad (Tammy) Cruse of Pierre; his grandchildren: Darby (Matthew) Boyd of Pierre, Josh Warne of Pierre, Raury Cruse of Denver, CO and Cole Cruse of Orange City, IA; and great-granddaughter Sydni Snyder of Pierre; and many nieces and nephews.
Max is preceded in death by his parents Ned Cruse and Mamie Cruse; brothers: Charles Cruse, Glen Cruse, NM Cruse, Jim Cruse and sister Kay Graff.
In lieu of flowers, the family has asked that donations be made to the Alzheimer's Association c/o Max Cruse at First National Bank in Pierre, SD.