Obituaries
Francisco Pablo Tziguin, infant son of Marcos Pablo and Maria Tziguin Ordones, of Friona, passed away Saturday, April 29, 2017 in Friona. Loving Francisco services were held Tuesday, May 2, 2017 at the Friona Cemetery Memorial Chapel with Deacon Jose Correa of St. Teresa's Catholic Church in Friona, officiating. Burial followed in the Friona Cemetery by Blackwell-Mullins Funeral Home of Friona.
Survivors include his parents of Friona; two sisters, Lilia Solis of Friona and Isabel Solis of Guatemala; two brothers, Angel Solis and Antolee Solis of Guatemala; grandparents, Francisco Pablo & Encanacion Ordones, Juan Tziguin and Maria DeLaCruz all of Guatemala.
You may sign the online register book at www.blackwellmullins.com
Gary Lynn Sherrieb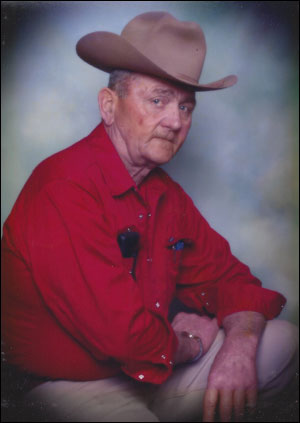 Gary Lynn Sherrieb, 76, died on Sunday, April 30, 2017 at his home in rural Finney County, Kansas. He was born on January 6, 1941 in Hereford, Texas, the son of Clyde and Jerry Sherrieb.
On May 19, 2012, he married Mary E. Johnson in Garden City, Kansas. She survives him.
He was a member of the Pierceville Federated Church, loved to Garden, raise cattle, play the stock market and tinker with anything mechanical.
He is survived by one daughter, Rhonda and Steve Thieme of Lathrop, Missouri; two stepsons, Russell and Vicky Johnson of Cheyenne, Wyoming and Darek and Laurie Johnson of Maxwell, Nebraska; four stepdaughters, Vickie Johnson of Cheyenne, Wyoming, Deena Johnson of Lincoln, Nebraska, Janine and Tony Miller of North Platte, Nebraska, and Lora Garner of Gothenberg, Nebraska.
He was preceded in death by his parents and first wife, Mary J. Sherrieb.
Memorial services will be held on Saturday, May 6, 2017 at the Pierceville Federated Church in Pierceville, Kansas at 2:00 p.m.
Private family inurnment will take place at a later date.
Memorials in lieu of flowers are suggested to the Pierceville Federated Church in care of Price and Sons Funeral Home, 620 N. Main Street, Garden City, Kansas 67846.